Stardew Valley breathed new life into the farm simulator genre when it launched in 2016, thanks to breezy, addictive gameplay, a cast that's worth getting to know, and a world brought to life in stunning, pixelated glory. In the years since launch, the game has received a number of updates and additions to keep players engaged – but it's inevitable that, at some point, growing the same crops, greeting the same neighbours, and exploring the same world will feel stale. That's where mods come in.
If you're a huge fan of Stardew Valley and you want more from your game, the good news is Stardew has a hearty modding community online, working to create new items, new recipes, new seeds, new neighbours and even whole new towns you can explore.
Modding a game for the first time can be daunting, but developer ConcernedApe aka Eric Barone has made it extremely easy to mod the game, even as a beginner.
Here's how to get started with modding Stardew Valley for PC.
Modding Stardew Valley begins with Vortex and Nexus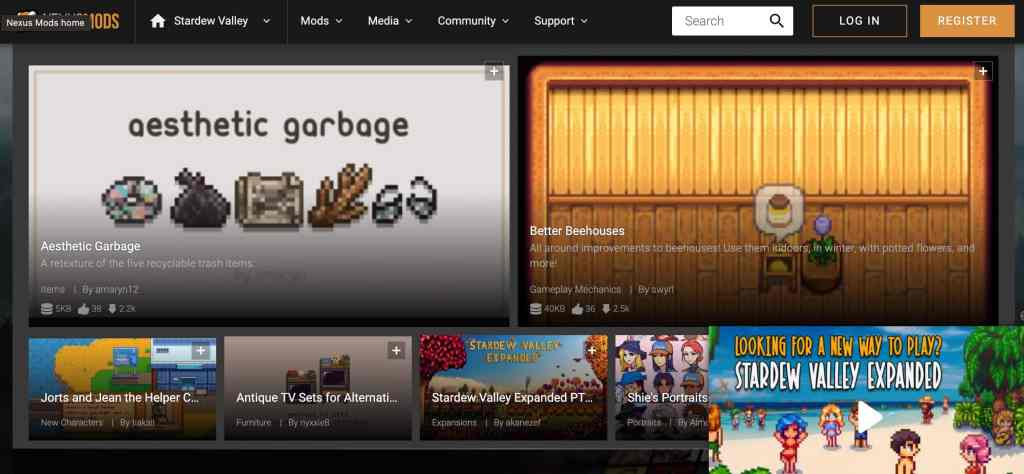 Nexus Mods is a host site for a number of excellent Stardew Valley mods, including must-haves like Stardew Valley Expanded. Head to the website, and into its Stardew Valley hub, and you'll be able to browse through a range of mods that include aesthetic changes, new items and even pastel colour palettes for your town.
You will need to have account to download mods, but it's free to sign up, and the website is very handy for modding any game of your choosing.
Once you've signed up, download any mod that catches your eye and its dependencies. When you click into a mod, a pop-up will usually appear, indicating what other mods it needs to run. Download all of these mods as well, otherwise you won't have a clean install.
If you don't find what you're looking for on Nexus Mods, you can also check out ModDrop or Stardew Valley Mods.
Once you're happy with your mod haul, download Vortex. This is a mod manager that should instantly recognise your Stardew Valley install location and let you drag-and-drop your mods directly into the game, via the 'Mods' tab in the app.
From there, highlight all your mods in Vortex, hit the 'Install' button and then hit the 'Enable' button. This should allow every mod in your library to be playable – but they won't run from the regular Stardew Valley shortcut.
Instead, you'll need to head inside your Stardew Valley folder – (usually) found in your Steam or GOG libraries. Then, scroll down to find the 'StardewModdingAPI' application.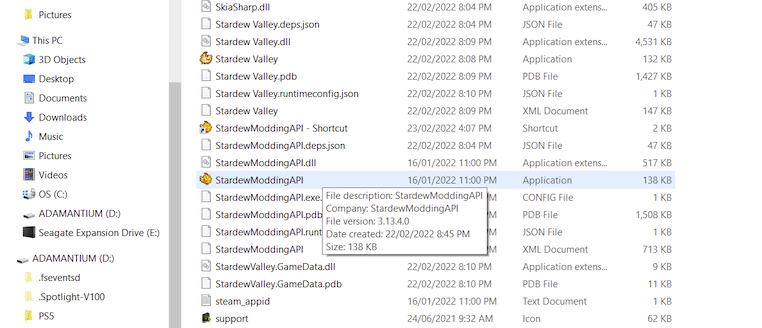 Open this application, and a pop-up SMAPI window will appear.
This application will essentially check all your mods, let you know which ones need updating, and initialise your modded Stardew Valley game. It may take up to 5 minutes but eventually, this SMAPI launcher will load Stardew Valley as normal, letting you play the game with all your new mods installed.
You may need to be patient as loading takes longer than usual, depending on how many mods you have installed. Stay calm, and eventually SMAPI will let you into the wonderful world of modded Stardew.
The best Stardew Valley mods for beginners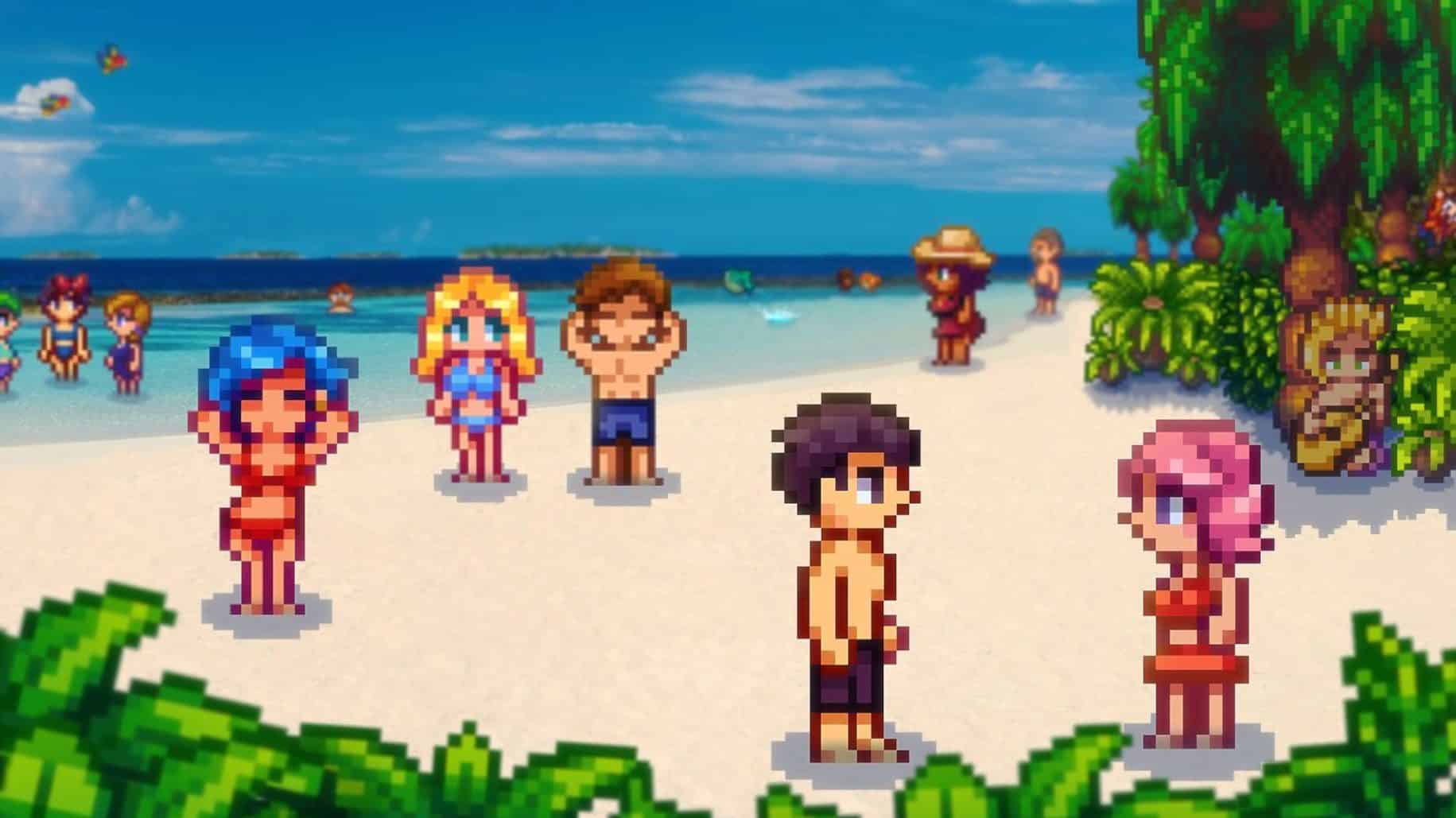 There's so many great mods for Stardew Valley, from whole new islands packs to aesthetic changes that make the game more appealing. Most rely on SMAPI and the Content Patcher to function, but this will be made clear in the mod 'Requirements' tab of every creation. Download all dependencies, and you shouldn't have much trouble.
Head to Nexus Mods and you can browse from thousands of choices, or pick a few fan-favourites from talented creators:
Stardew Valley Expanded – this must-have mod adds in new NPCs, new locations, new fish, new farm maps, quest lines, festivals, events, and nearly everything you can think of. It makes the game feel brand new, with plenty of new locations to explore and friends to meet.
Eemie's Just A New Map Recolour – this mod livens up the world of Stardew Valley by make the seasonal colour palettes more pastel-hued and friendly. It's just an aesthetic change, but it'll make all the difference to your playthrough.
Eemie's Victorian Buildings – like Just A New Map Recolour, this mod makes aesthetic changes to the world of the game. It transforms the typical, standard buildings in your town into Victorian-era gems, giving Stardew a quiet, 'old timey' feel.
Ridgeside Village – this mod adds in a whole new town containing 50 new NPCs, new locations, new items, new shops, new festivals and a bunch more. It can used alongside Stardew Valley Expanded for even more locales to explore, making your town bigger and more bustling than ever.
PPJA – Mizu's Flowers – this mod adds in a whole new range of flowers that can be grown or found in the overworld, with each being unique and extremely delightful. You can also grab Farmer to Florist for more options.
You don't need all of these mods to enjoy a new game of Stardew Valley, but having new items to earn and more rewards along the way makes the entire experience a real joy all over again.
This article was originally published on 24 February 2022.