Hogwarts Legacy is set to be one of the biggest games launching in 2023, and a whopping return to the world of video games for the Harry Potter franchise. Between duelling, potion making, exploration and learning spells, there should be plenty for fans of the franchise to dive in with.
Here's everything we know about the game so far.
Hogwarts Legacy: Release Date
Hogwarts Legacy will launch for PlayStation 5, Xbox Series X/S, and Windows PC on 10 February 2023.
It will launch on PlayStation 4 and Xbox One on 4 April 2023. This will be followed by the Nintendo Switch launch, on 25 July 2023.
What kind of game is Hogwarts Legacy?
Hogwarts Legacy is an original, single player, open-world roleplaying game (RPG) where players will be able to create their own unique 'Wizarding World' wizard or witch, and set off on a third-person adventure into a magical world. Each player will be sorted into their own houses, and be given the ability to learn new spells, brew potions, and explore the Wizarding World of the 1800s, from Hogwarts to Hogsmeade.
Here's the official description, per the Hogwarts Legacy website:
'Embark on a journey through familiar and new locations as you explore and discover fantastic beasts, customise your character and craft potions, master spell casting, upgrade talents, and become the wizard you want to be.'
The main player character is a new student at Hogwarts who possesses the magical ability to 'perceive and master' a force known as Ancient Magic. The game will have some kind of morality system, as players will be able to choose whether they use this power for good, or if they give in to temptation.
Along this journey, players will face off in duels, and fight against wizards, dragons, trolls, goblins and other magical creatures. As the game's tagline goes, 'your legacy is what you make of it.'
How long to beat is Hogwarts Legacy?
According to an early, leaked copy of the Hogwarts Legacy art book, the game's main story will take around 35 hours to complete.
For completionist players looking to tackle every quest and grab every collectible, the game is expected to take around 70+ hours.
You can read more about the game, and see some of its newly-revealed characters here:
Read: Hogwarts Legacy art book reveals game length, world map
Hogwarts Legacy: Combat
Spell-based combat will have a key role to play in your adventures throughout Hogwarts Legacy. While it doesn't appear players will engage in much hand-to-hand combat, duelling and spell-casting will be essential to surviving the darker parts of the game.
As you grow as a student, you'll learn more spells, with some having explosive potential. In addition to blasts, players will be able to yank people off ledges to attack them in closer range, or unleash deadlier, forbidden spells.
While the Harry Potter franchise has usually strayed away from depicting violence (and only used it sparingly in the final films), it appears you'll be able to pull off some brutal real-time attacks in this game.
As well as all-out combat, players will also be able to duel other players in friendly, one-on-one spell battles. These appear to operate with similar rules to the main combat system, with less lethal spells involved.
Hogwarts Legacy: Customisation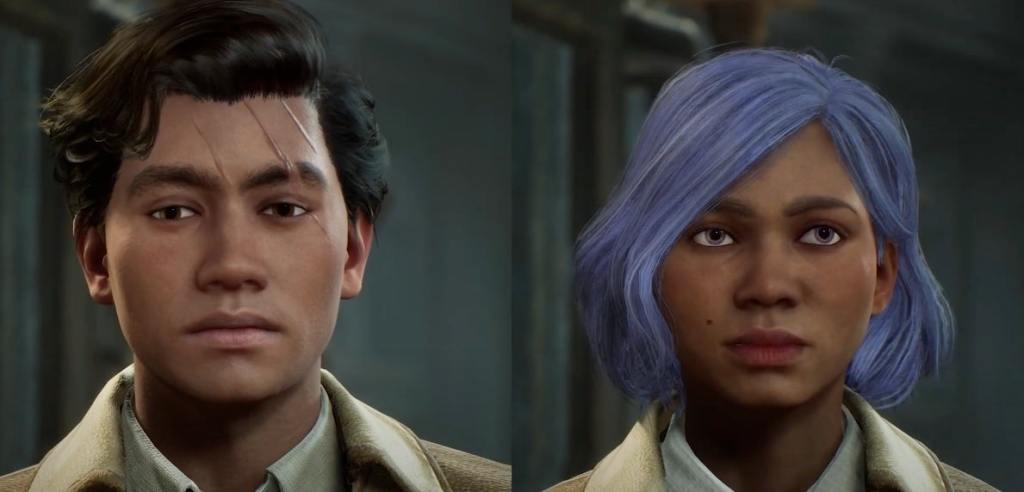 While we haven't had a meaty look at the game's character creator just yet – a State of Play presentation provided a brief glimpse at hair colour and face customisation – early interviews with developers at Avalanche Software have indicated that players will have a lot of choice when it comes to creating their personal Wizarding World characters.
According to Bloomberg, who spoke to Avalanche in early 2021, players will be able to choose the 'voice, body type, and gender placement' of their characters, with masculine or feminine voice options for all bodies. While choosing 'witch' or 'wizard' will place characters into a fairly strict binary, it doesn't sound like gender will play a huge part in how characters can present.
Read: The most anticipated games of 2022 and beyond
This was reportedly an important point for developers to make (they spoke to Bloomberg on conditions of anonymity) as Avalanche Software attempts to distance itself from the views of J.K. Rowling, who has frequently shared harmful, transphobic opinions about gender.
How does Hogwarts Legacy relate to Harry Potter?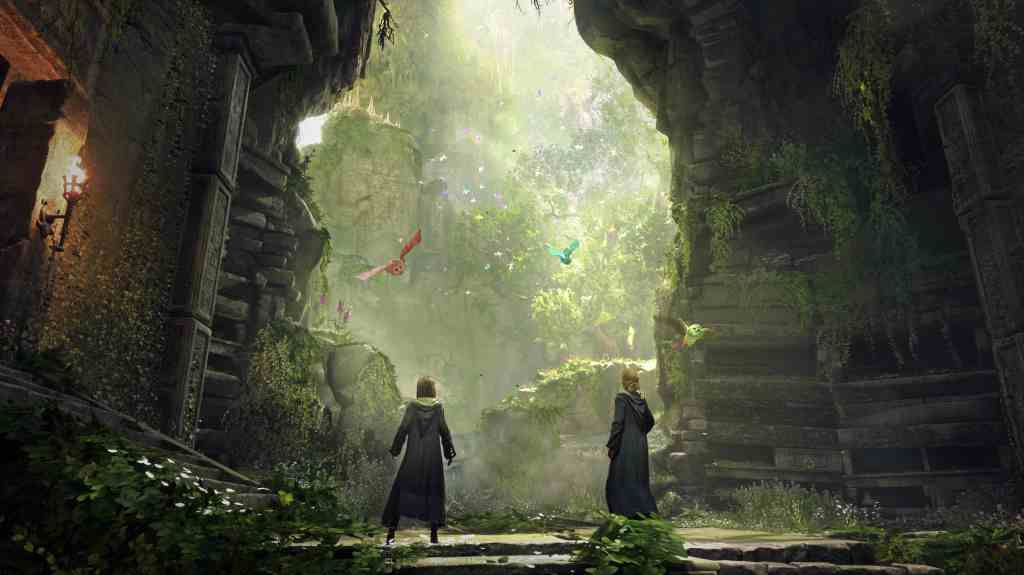 Hogwarts Legacy is a period piece set in the Wizarding World of the 1800s. That means there'll be no Voldemort, no Dumbledore, and only rare appearances from familiar Harry Potter characters. Rather than focus on known eras, this game will be set in a time where magic was a bit more free, and students didn't have to live in fear.
As sleuthed by ScreenRant, it's possible this tale will take place around the 1870s of the Harry Potter timeline – a period marked by great change.
In a PlayStation Blog post, Adrian Ropp, head of story at Avalanche, indicated the game could feature goblins, alongside returning characters like Nearly Headless Nick and the Ollivander family. A later State of Play presentation confirmed goblins would be an antagonistic force in the game.
It's also confirmed Peeves the poltergeist, famously missing from the films, will appear in the game.
At this stage, we still know very little about what events will take place in the game's world, but clues do point towards Hogwarts Legacy tying closely into Harry Potter history, and pivotal turning points in the Wizarding World.
How much involvement does J.K. Rowling have in Hogwarts Legacy?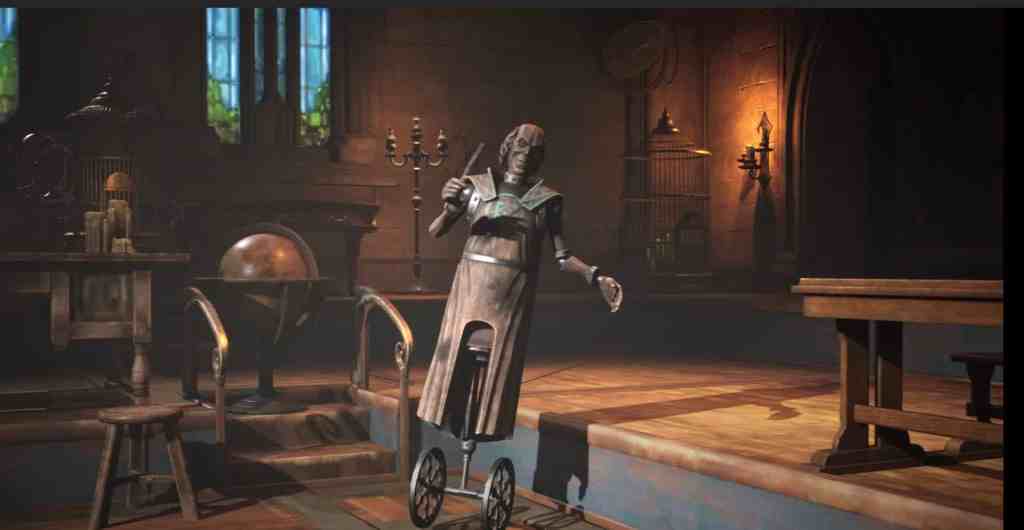 Enthusiasm for Hogwarts Legacy has been somewhat dampened by the loud, ongoing, anti-trans advocacy coming from Harry Potter author J.K. Rowling. What started as misinformed rants around gender have quickly turned into seemingly malicious, targeted attacks against transgender people – a sentiment which has offended, alienated and off-sided fans of the Harry Potter franchise.
It's put Hogwarts Legacy and its development team in a very difficult spot. While Avalanche Software is doing its best to make clear that J.K. Rowling is not involved with the development of the game, and had no input in the story, the fact is that Rowling will make money from its creation.
While the exact nature of the licensing agreement is unknown, given Hogwarts Legacy is derivative of Harry Potter, the game can't escape its origins, or what it owes Rowling in terms of royalties and support.
That said, Hogwarts Legacy is a game created by a passionate development team, one that seems to be taking distinct steps away from Rowling and towards player freedom – including through the game's customisation system, which will reportedly include transgender characters.
This may not be enough for those who are no longer willing to support Rowling or her work, but it's an important point to make for those still looking forward to the game. Its position is an incredibly tricky one, and players should use their own judgement to decide whether or not to support the title.
If you'd like to contribute to an alternative, more worthwhile cause, consider donating to The Equality Project and other essential charity groups that are currently working to support transgender individuals in Australia, or The National Centre for Transgender Equality if you're based in the US.
---
Hogwarts Legacy is currently set to launch for PlayStation 5, Xbox Series X/S, and Windows PC on 10 February 2023.