We say goodbye almost daily; to people we bump into on the street, to our friends as they move on in life, and to our loved ones when they die. Despite the fact it's a universal part of life, navigating loss in any form remains wholly isolating. However, a few game developers who exhibited at Melbourne International Games Week (MIGW) are gamifying the experience, creating new virtual opportunities for players to learn how to grieve.
Games like Blueberry, No Longer Home and A Long Goodbye are taking loss and turning it into a playable experience that really resonates. They follow games like That Dragon, Cancer, Tell Me Why and What Remains of Edith Finch in exploring grief and saying goodbye through an interactive narrative.
Games have regularly been a means for players to deal with real-world struggles, although this has often been through the form of escapism, rather than facing circumstances head-on.
The IGEA and Bond University Digital Australia 2022 report recently found that 81% of those surveyed felt that games had the potential to positively impact their overall mental health.
Jackson Bayne is a gamer from Melbourne that used gaming as a means of coping with the sudden passing of his father in 2019. He says the ability to "forget" what was going on when he played was a major benefit to helping him to cope through a difficult time.
'It really helped me to get through it and made me feel comforted. I'm really grateful that I had games at the time to help me out,' he says.
While games for escapism continue to be wildly popular, proven by Animal Crossing: New Horizons' boom at the beginning of the COVID-19 pandemic, games that directly focus on difficult topics are also continuing to gain major traction.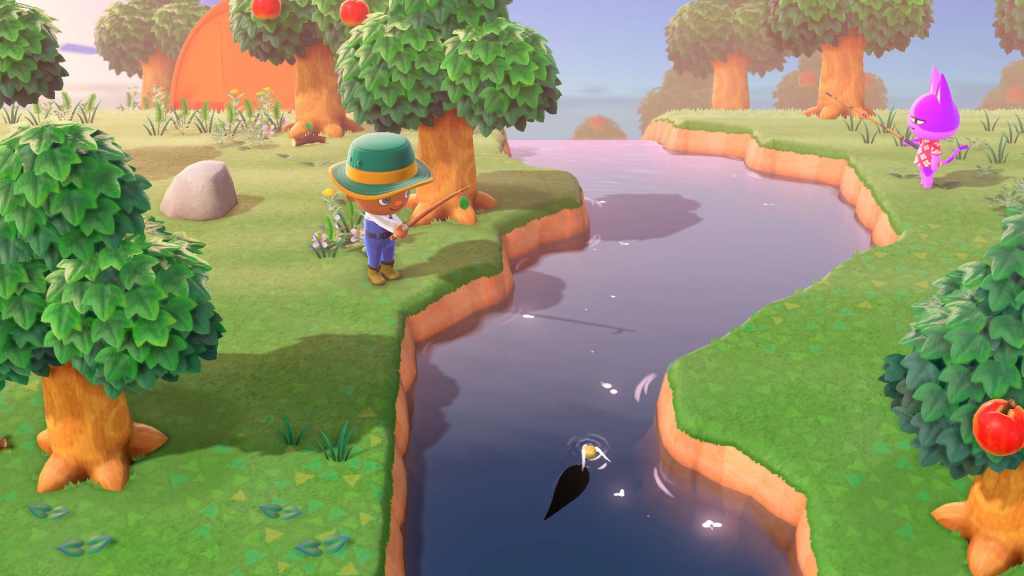 Dr Jane Cocks, a researcher at the University of Adelaide specialising in psychology and games, says that grieving is a deeply personal and solitary affair, but games that deal with loss can make players feel less alone.
Cocks developed a framework for designing games that foster positive behavioural change, known as the Rosetta Wheel. She says playing through games about loss can help to normalise the experience for players by allowing them to connect with the topic and resonate with their own feelings.
'To describe grief as an emotion is limiting its understanding, as it feels much bigger than a single emotion. It is a new layer of reality, a new context to operate in,' she says.
'Grief, as painful as it is, honours feelings of love for the one lost, and these realisations can occur when we are playing through an experience that explores these themes.'
A Long Goodbye by Dana McKay, showcased at Freeplay Parallels, is an interactive story that sees you play as Charlie, who has crashed his car 40 minutes away from the farewell party for his long-time friend Barb. Without a way to get to the party in time, Charlie and Barb are forced to say goodbye over a 10-minute long phone call. Players are given the choice of where to steer the conversation as two estranged friends navigate how to sum up a lifetime of connection over the phone.
McKay's game formed part of her final assignment at the Academy of Interactive Entertainment, with the aim of recreating a realistic conversation structure. She chose to create a game about goodbyes because media portrayals are often 'resolved quite happily,' and she wanted to explore the other side.
McKay says her core idea for the game was that 'goodbyes are hardly ever easy, and never say what they're meant to.'
Unfinished conversation threads drag you into the centre of a friendship, with many things unsaid. Each playthrough and dialogue choice leads you to learn more about the pair and the tension between them; a missed funeral, rehoming their cat, and a divide that both figuratively and literally is 150 million kilometres wide. One particular route has Charlie ask Barb to stay on Earth, although the request is futile.
McKay believes games that deal with loss can impact audiences because they become an active participant in the storytelling. 'You're closer to [the topic], but still distanced enough to help you work through your own things. It's a safe environment to feel something,' she says.
No Longer Home by indie developers Humble Grove (Hana Lee and Cel Davison) is another title about grief and goodbyes, showcased at MIGW during PAX Australia's online panels. Hana says the game started as a way for the two friends to remain connected when they had to go their separate ways after university.
The point and click game explores flatmates Bo and Ao's lives at the end of their studies as they prepare to move out of the home they've shared for the past year. It also delves into coming to terms with saying goodbye and Ao's impending return to Japan. It's semi-autobiographical, albeit with some supernatural twists.
Players explore the small apartment and click through dialogue in the story-heavy title as the characters navigate through their fear and uncertainty. Their own fears and feelings often become tangible beings as the game drags players into the minds of two students unsure where to go next, or how to say goodbye to a life they've become accustomed to.
A somber, introspective soundtrack accompanies the deeper moments of the story, inviting players to experience the highs and lows of Bo and Ao's life with them.
While many games are a means of delving into difficult topics for players, Lee says, looking back, No Longer Home was in some ways also a means of them processing their circumstances too. 'I think it was a good tool for us to just get the past and look at our flaws as humans and students, so it's kind of nice looking back to the past in that aspect,' they say.
During the pandemic, many people across the world have had to come face-to-face with grief, over the loss of lives, friendships and even opportunities. The ability to face saying goodbye, whether temporarily or permanently, through the gamification of the experience is providing players with a new way to process the circumstances they find themselves in.
Whether by being placed into the shoes of someone at the exact point they have to say goodbye, or playing through the fallout afterwards, indie developers at MIGW have shown that even the most seemingly mundane and difficult human experiences can be turned into engaging, impactful stories.
As more people seek refuge and comfort in gaming from a harsh reality of constant loss, perhaps we might find our own realities staring right back at us from our screens. Then, rather than shying away from these realities, we might play through our grief and find the power to stare back.
This piece was commissioned as part of the 2021 Wordplay games writing mentorship program, a partnership between GamesHub and Melbourne International Games Week. Special thanks to mentors Rae Johnson, Dan Golding, Alice Clarke, Brendan Keogh, Jini Maxwell, and Edmond Tran.