LudoNarraCon 2022 has officially kicked off with a number of exciting panels, game demos and specials now available to check out via Steam. The Fellow Traveller-led celebration is all about indie games and exciting narratives, and there's plenty of goodness on show. If you're looking to discover the next great indie hit – or just something you can vibe with, it's a great idea to check out some of the many demos that have recently gone live.
Most are only available for a limited time so you'll need to check them out before the end of LudoNarraCon on 9 May 2022, but that's plenty of time to dive in with someone new. You can check out all the game demos via the LudoNarraCon Steam hub, or keep scrolling for a few ideas to get you started; there is also a great Steam sale on narrative games as part of the festival.
These are the best demos you should check out during LudoNarraCon 2022, curated by GamesHub.
---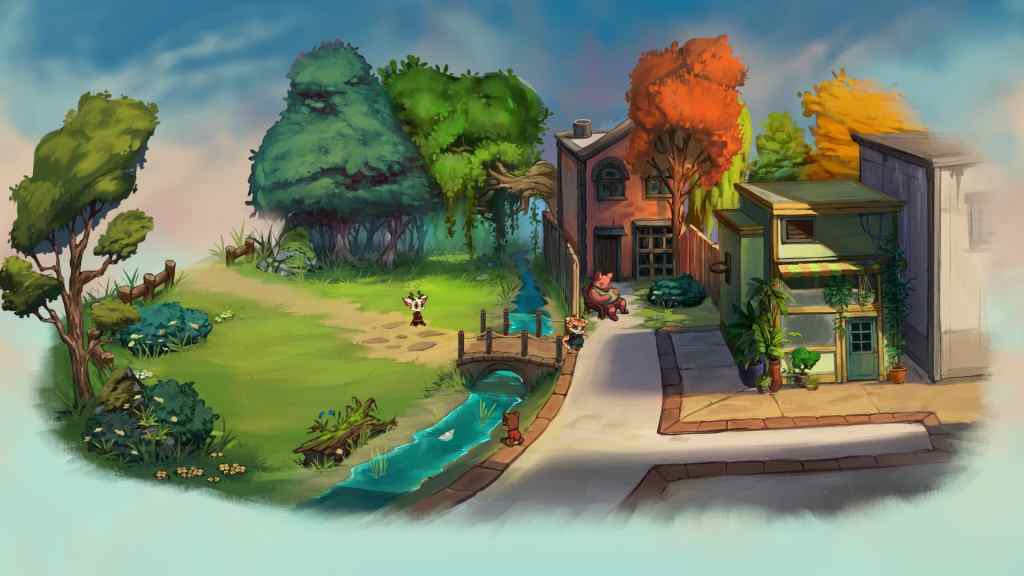 Beacon Pines is an adorable adventure where you embody a cute deer looking to solve creepy mysteries in their hometown. The entire action takes place in dioramas reminiscent of a storybook, complete with page-turning and intricate illustrations, giving the entire game a real sense of whismy and charm. That's not to mention that protagonist Luka is totally cute, as is their entire world.
But dark secrets are lurking beneath the surface of this game – and it appears you'll need to keep your wits about you as the game's cuteness quickly devolves into creepiness. There's a touch of Twin Peaks about this adventure, with a dash of Winnie the Pooh that adds a sense of wholesome quirkiness.
You can check out the LudoNarraCon demo for game here.
---
The third entry in the creature-dating franchise Monster Prom looks just as delightful, fun and silly as its predecessors, only this time, it's set on a road trip. As with Monster Prom and Monster Camp, Monster Roadtrip will let you embody a magical creature on a quest to romance a variety of companions. In order to woo your chosen boo, you'll need to work on improving a set of statistics including hype, magic, money, soul, stamina and mind – all of which can aid your romantic advances.
Roadtrip will feature a number of new encounters, all themed on a long trip through a desert locale. In your journey, you'll encounter vultures, roadside clubs, thriving farms, and all manner of otherworldly beings. You may not end up nabbing your chosen monster, but the journey is just as fun as the reward.
You can check out the LudoNarraCon demo for the game here.
---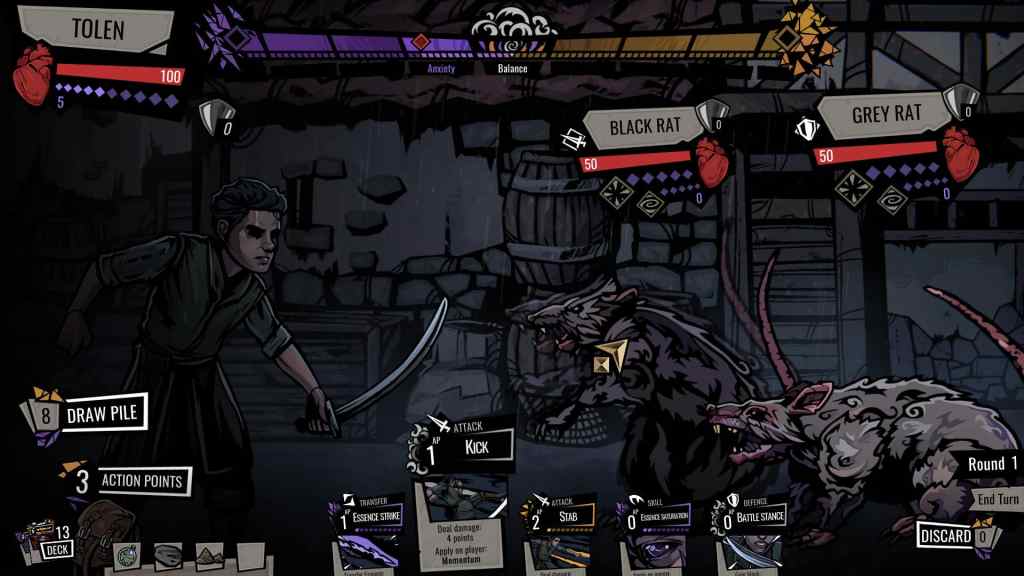 Magin: The Rat Project Stories is a hybrid narrative RPG and deck-building game where players must utilise their emotions (and deadly weapons) to face down a range of creepy enemies in a gothic, Victorian-era world. The mechanics in this game are a little bit Slay the Spire and The Darkest Dungeon, and it boasts a unique visual style that shows off all the grime and glamour of its period setting. It's a fascinating-looking project, and one that combines horror and high fantasy in a satisfyingly grim way.
As you travel through Magin's world, you'll need to make story-based choices that guide the future of the game's protagonist, and help him survive in a strange and magical world dotted with danger at every corner. It's a harsh world in Magin, and you'll need to stay on your toes to survive.
You can check out the LudoNarraCon demo for the game here.
---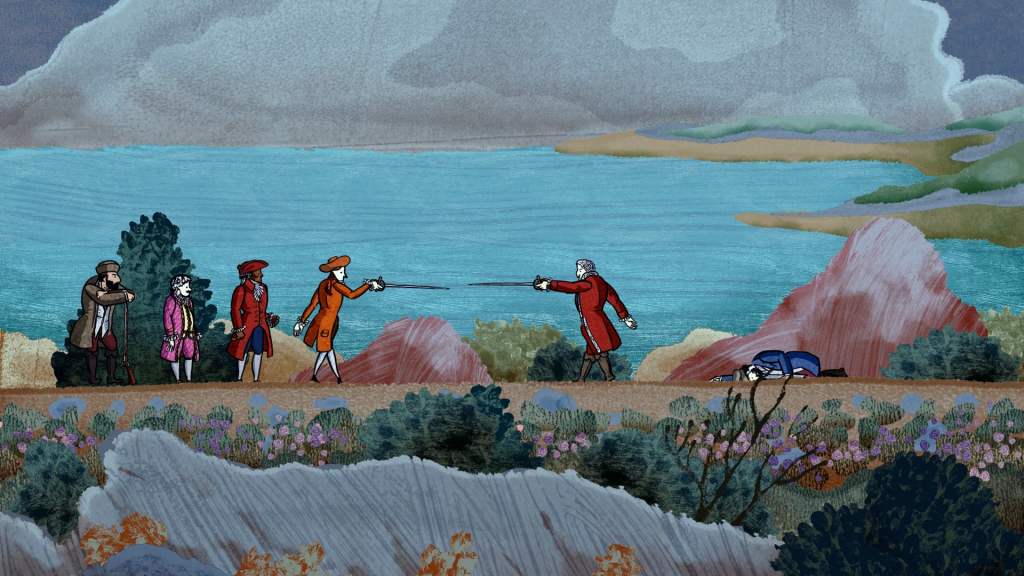 Card Shark is an adventure game where the narrative largely plays out during intense card battles where the only real goal is to cheat and deceit your way to victory. Your goal is to climb the ranks of 18th century society by any means necessary – including being a massive fraud – with your victory bringing you closer to a seat at the 'high table', and to uncovering a high society conspiracy.
This game is a fascinating exploration of pomp and circumstance, and one that rocks a half-painterly, half-modern visual style that really pops on screen. Your journey will take you all the way from lush seas to the remote mansions of the rich and famous – although if you fail at your scam, you may end up face-to-sword for your treachery. Keep your wits sharp, and you'll find yourself the toast of the town.
You can check out the LudoNarraCon demo for the game here.
---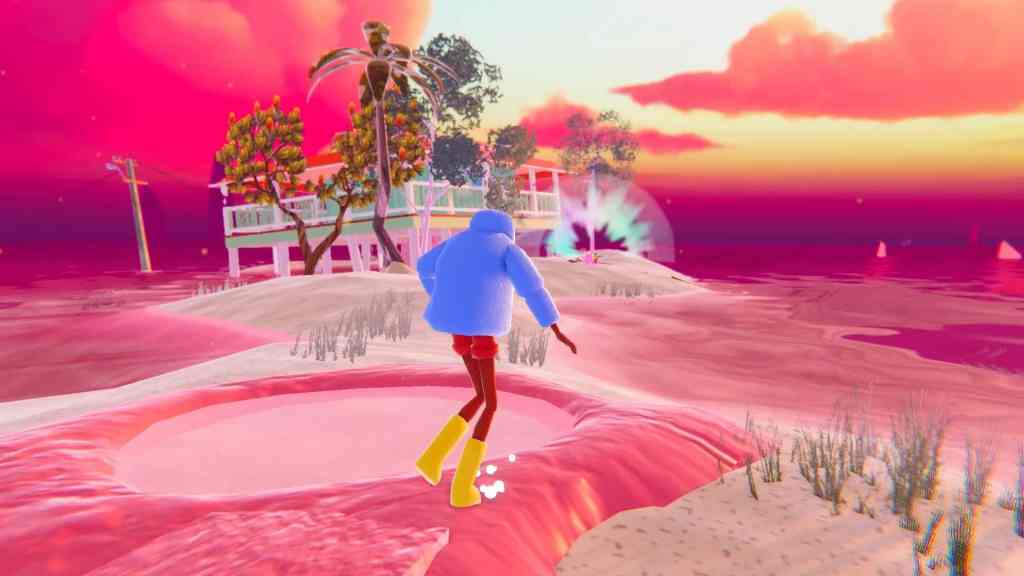 Queer Man Peering Into A Rock Pool.jpg is a brilliant name for a game, and one that immediately sparks interest. But when you see the game's surreal, vaporwave-style aesthetic, you'll see that it's only one of the more interesting aspects of this title. In Queer Man Peering Into A Rock Pool.jpg, you play as the titular queer man, who spends his days walking around a strange, neon environment completing little tasks, relaxing, and refurnishing his house.
It's an experience that'll really tickle your brain. From its cutesy mini-games to its otherworldly, calming soundtrack, this looks set to be an experimental and wholesome trip that'll enthral players in a unique and eye-popping world.
You can check out the LudoNarraCon demo for the game here.
---
The Wreck is a curious visual novel that explores the life of failed screenwriter Junon, a woman who's described as 'emotionally numb' following the complete breakdown of her personal life. Over the course of a single day, players will guide Junon forward as she visits her estranged mother in hospital, and goes through 'the most important day of her life'. The title of The Wreck is fairly ominous, and you can see Junon's possible future from the beginning – but if you explore her life well enough, you may just be able to save her.
This game looks like a fascinating exploration of the human experience, and one that will ask deep questions of players. It also looks set to analyse the butterfly effect, and how one bad choice can lead to hideous outcomes. By exploring the past, you'll find the key to Junon's future.
You can check out the LudoNarraCon demo for the game here.
---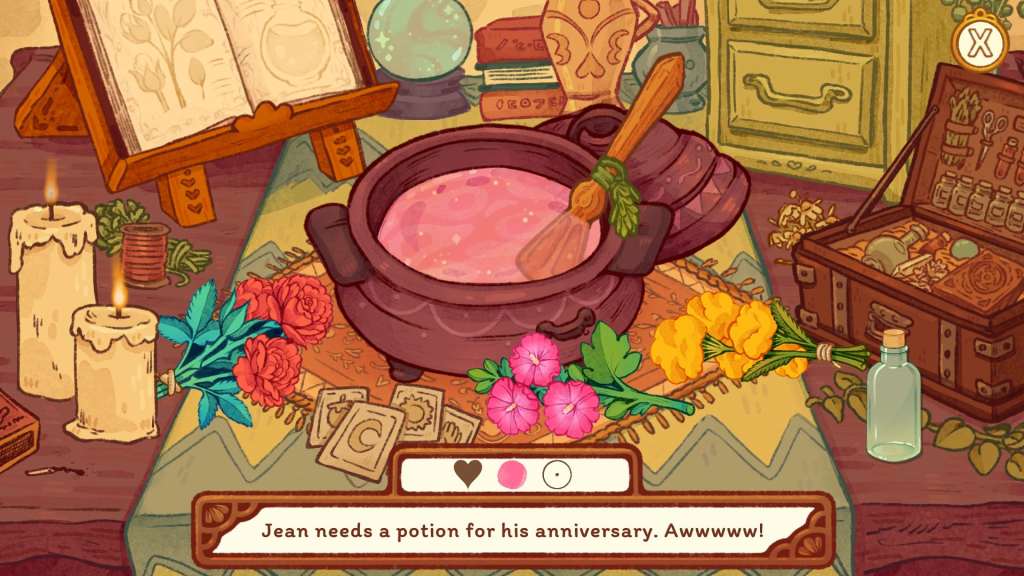 Witchy Life Story is an absolutely gorgeous 'magical gardening' game where you embody a witch in charge of your very own crops. With a cauldron and plenty of plants handy, it's your job to prepare for a successful harvest festival as the village of Flora comes to live for a grand celebration. If you gather and grow the right herbs and potions, you'll be able to whip up magical recipes and endear yourself to your neighbours.
Beyond the incredibly fun concept here, the game itself looks absolutely charming. It features a distinct and colourful art style that makes it really stand out, and this gives the entire game a wonderfully wholesome aesthetic that extends from gardening to chatting with your fellow neighbours. If you're looking for an escape, this game looks absolutely idyllic.
You can check out the LudoNarraCon demo for the game here.
---
You can view and download every demo available during LudoNarraCon 2022 on the Steam hub here.