When Nintendo launched Animal Crossing: New Horizons in March 2020, it had no idea what world the game would be born into. It was happenstance that the game launched at the very beginning of a global pandemic, and happenstance that led to its phenomenal popularity.
While March 2020 seemed to be an unfortunate time to launch a game, Animal Crossing: New Horizons wound up being the exact balm players needed to get them through the pandemic. With confusion on the airwaves and the beginning of many lockdowns forcing people apart, Animal Crossing was the game that brought us all together.
In the safety and solitude of island life, there was no pandemic. Friends could connect and play freely, running through digital fields without a care in the world. When everything was going wrong, it was a purer and freer time.
Animal Crossing: New Horizons has changed a lot since those early days.
So have its players.
We're all two years older, two years wiser, and a bit warier about the world.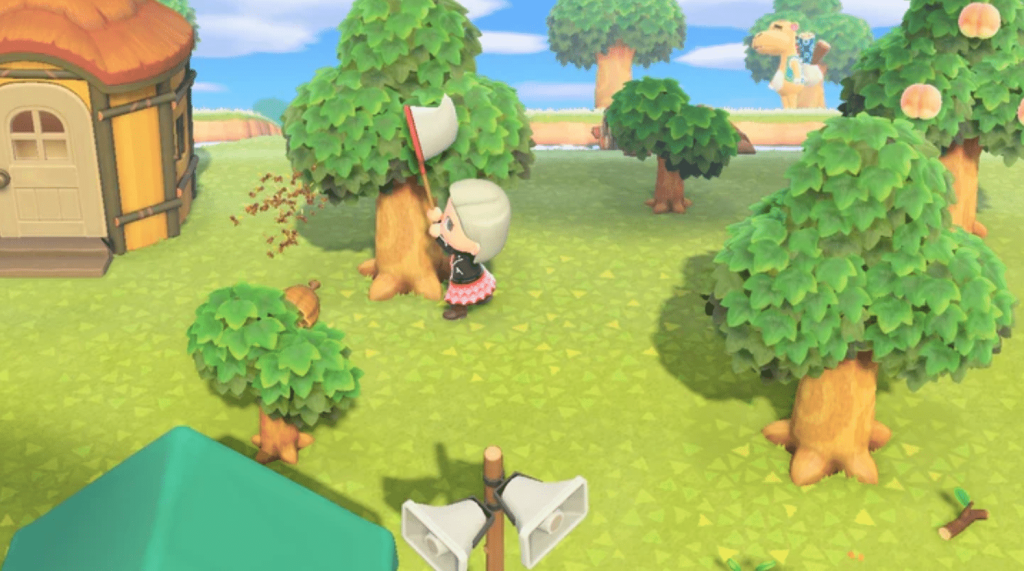 In Animal Crossing, these changes came in the form of sparse content drops, with new friendly faces added by the month. First came bunnies and collectable eggs. Then Leif, the travelling flower merchant, and Redd, the tricky art dealer.
Then museum expanded. New events were added. Even undersea creatures like lobsters and crabs joined the party. There were weddings and mazes, and new mystery tours along the way. Even Mario and his friends popped in, adding fresh new items to the in-game store.
Finally, in November 2021, the Animal Crossing: New Horizons story was complete.
Read: Now is the perfect time to restart your Animal Crossing: New Horizons island
The final chapter added in cooking and the ability to grow produce. It added in a camera, and a brand new coffee shop. Importantly, it added island tours and the ability for villagers to visit your home whenever they felt like it.
Many of the new features were about connection. Making friends with villagers in new ways, sharing a quiet moment in a cafe, or even making friends on the high seas.
After two long years of on-and-off-again isolation, not being able to see friends and family, and doubting the future would ever feel bright again, the final content drop for Animal Crossing: New Horizons feels like a reminder of everything we've been through since covid changed our lives.
Animal Crossing: New Horizons is now a much different game and in many ways, it's a more melancholy game, too. While last year's Animal Crossing content drops were all about fun and exploration, the latest drop feels much sadder.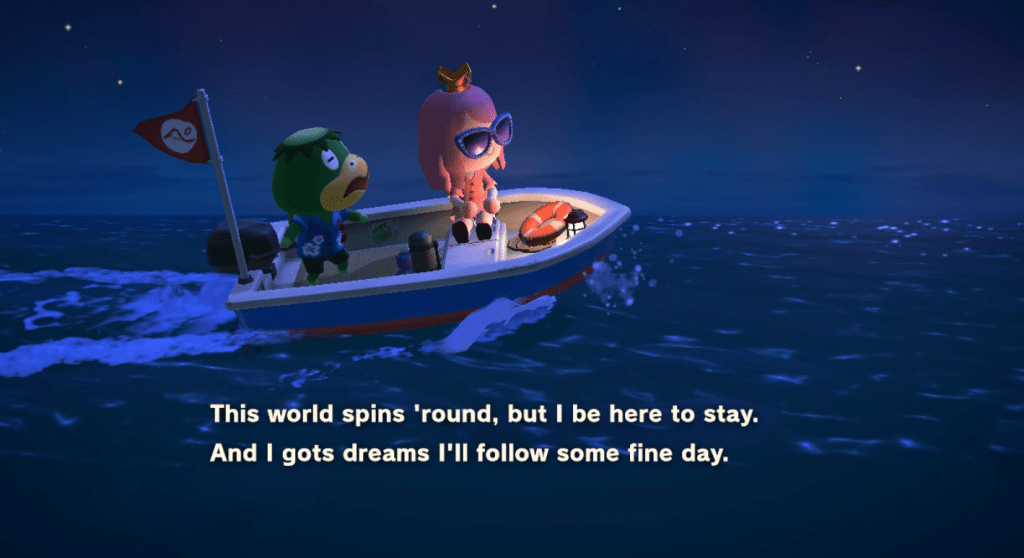 One of the new features, the island tours, is particularly bittersweet thanks to the sea shanties of boat captain Kapp'n, who often sings of the life he wishes he had, and the future waiting for him on the other side.
While many of his songs are nonsensical — in one, he talks about chewing a hole through his own boat — many reflect a feeling of deep sadness as Kapp'n sings of wanting more for his life.
'I want to sail 'round the whole world with you, have some adventures, too, but me life has other plans,' Kapp'n sings. 'If I could shrink this ol' world, puts it in me wee backyard, we could sail seven seas in 10 minutes! The world would be ours!'
Another sees Kapp'n pinning his hopes on the dreams he'll 'follow some fine day'.
Each shanty differs from the last, but they all carry the same sense of melancholy that feels like the perfect endnote for the game. It's been a difficult few years, and while many of our dreams and plans have changed, Kapp'n sings of better times, and dreams waiting just beyond the horizon.
To many players, it'll seem like he's singing directly to them, reminding them of better times to come.
There's a peace and a silence to sailing on Kapp'n's boat, and discovering a whole new world on the other side. You don't always get where you want to go, but the trip is always filled with possibilities and hope.
Read: When artists found Animal Crossing: New Horizons, it became a whole new world
Similarly, The Roost coffee shop operates as a liminal space where players can sit, hang out with their favourite villagers, and enjoy a quiet cup of coffee. There's no real need to visit The Roost, but the quiet atmosphere and time with friends feels sorely needed.
It's a space just for sitting and enjoying the ambience. It's also for seeing new friends, and some returning faces.
While not every Animal Crossing character made the cut in New Horizons — plenty had their jobs replaced or made redundant — the game's 2.0 update fixes this issue, and adds in amiibo compatibility for every Animal Crossing character, from modern games and beyond.
You can invite anyone you like to The Roost, and share a quiet chat with your favourites, from Isabelle's brother Digby to sweet characters like mail duck Pelly.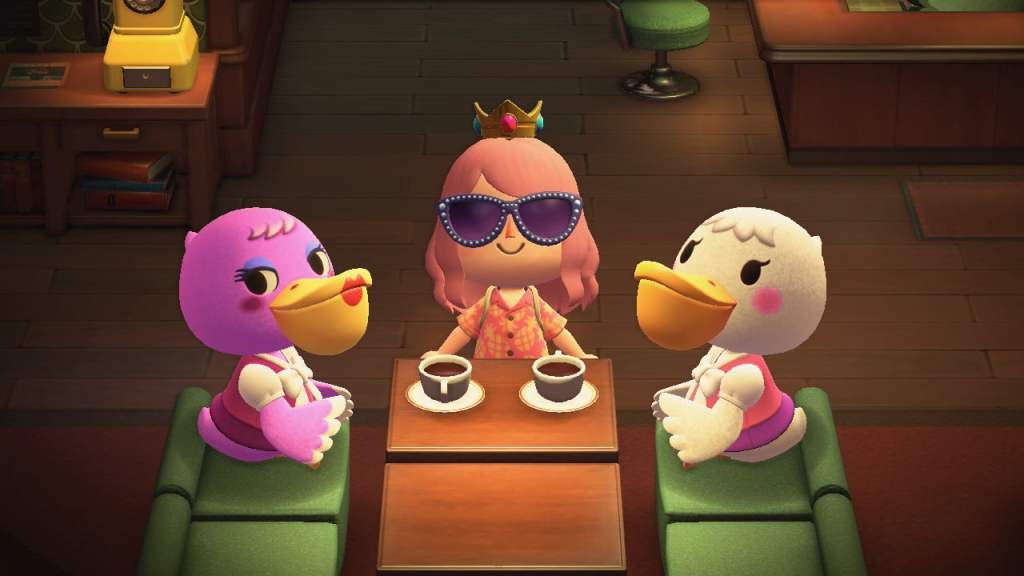 At the end of the road, the gang is all here.
All your friends made it.
As the Animal Crossing: New Horizons story comes to a close, players can finally sit down, enjoy a cuppa, and remember exactly how far they've come.
The game's final major update is melancholy. It's bittersweet. It's the culmination of everything that's happened over the last two years. There's been a long road to get here but at the end of it, players can deservedly settle back and finally enjoy their moment.
If you're feeling stressed or overwhelmed, now's the time to dive back into the game. Like a kind word from a friend, Animal Crossing: New Horizons will always be there to remind you everything gets better, no matter how long it takes.