In the halls of the Mercure Sydney and the Eddy Avenue Multispace, day after day during SXSW Sydney 2023, Australian and international game developers presented their wares as part of the inaugural SXSW Sydney Games Showcase. With a rotating array of games, the Mercure's Grand Central Room largely served as the main hub for a smorgasbord of creative projects waiting to be discovered.
What was most striking about selection games on show was that every one – literally every single one – was different.
Games industry trends tell us that homogeneity is growing. That game players only want a few things: a shooter, an action-adventure, a battle royale. In big-budget game development, where money guides conversations and the bounds of what games can be, homogeneity typically means safety and surety.
Yet in the world of independent game development, there are no guarantees of safety – and so, there's also a lack of homogeneity. While developing in smaller teams naturally comes with its own risks, largely financial, it also opens up the possibilities for creativity, for exploring weirder ideas, and for allowing personality to shine through.
Read: What video game funding really means for local Australian developers
At the SXSW Sydney Games Showcase, international and Australian game developers were given a much-needed platform to show off just how endlessly weird, creative, cosy, ingenious, and experimental games can truly be – in a way that underlined the power of the medium, and what kinds of stories and experiences can exist when creativity is unbound.
Take Winnie's Hole. This experimental puzzle game from Melbourne-based studio Twice Different (Ring of Pain) features a version of the classic children's character Winnie the Pooh succumbing to a body horror virus that transforms him into a monster.
On the surface, it's incredibly strange, and a little bit disturbing. But as a means to explore the nature of childhood and beloved characters, and how they change when viewed through an adult lens, it's a fascinating deconstruction of how innocence becomes corrupted.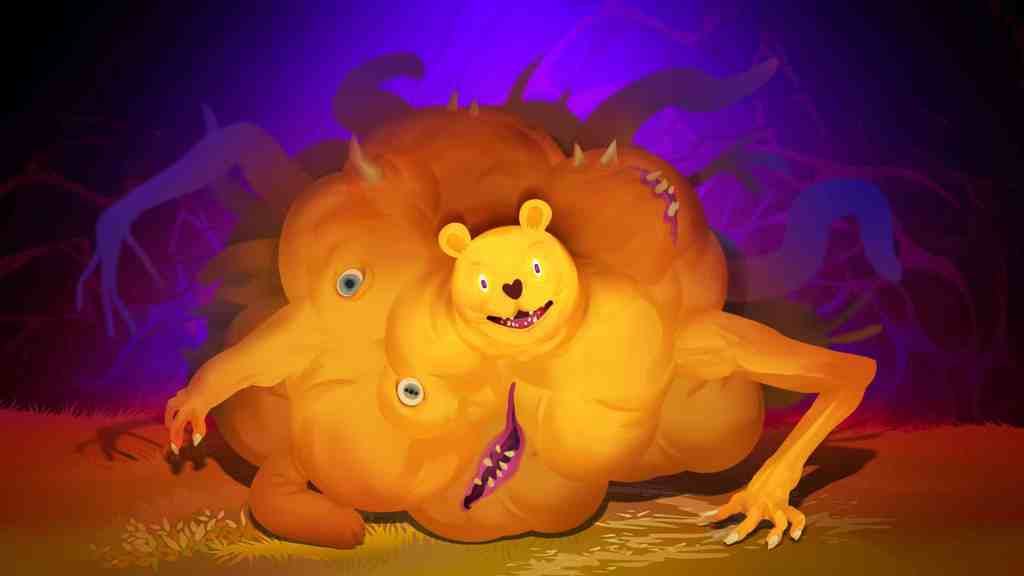 On the opposite end of the spectrum, SXSW Sydney played host to Tiny Bookshop from Neoludic Games in Germany. This cosy-minded simulator is all about running your own portable bookstore, noting the trending conversations from customers, and ensuring you're catering to their needs. There's a sense of whimsy in this adventure, with its slow place and pastel colours allowing you into a world that feels free of tension. It's calming and beautiful, and was a slice of solitude in the rush of SXSW Sydney 2023.
Then, there was Bits & Bops, from Sydney-based studio Tempo Lab Games. In this colourful rhythm mini-game collection, you're helping to solve the problems of characters by taking part in cartoon gameplay segments, each tracked to a lively score. It's a wholesome little game that created a toe-tapping escape from the real world.
Read: Draculesti is a lavish visual novel that boasts gothic flair – Preview
Occupying yet another niche, Another Crab's Treasure introduces players to a crab Souls-like set on the vibrant ocean floor – albeit an ocean floor littered with garbage from human pollution. It's equal parts a complex action game filled with towering bosses, and an environmentally-conscious romp that encourages players to consider their impact on nature.
Dead Static Drive from Reuben Games was another highlight, with its focus on moody, atmospheric driving, and the exploration of an aesthetic pink-purple world of monsters with creeping intrigue. As you roam in Dead Static Drive, the real world swiftly slides away, leaving only cool vibes as the highway passes by.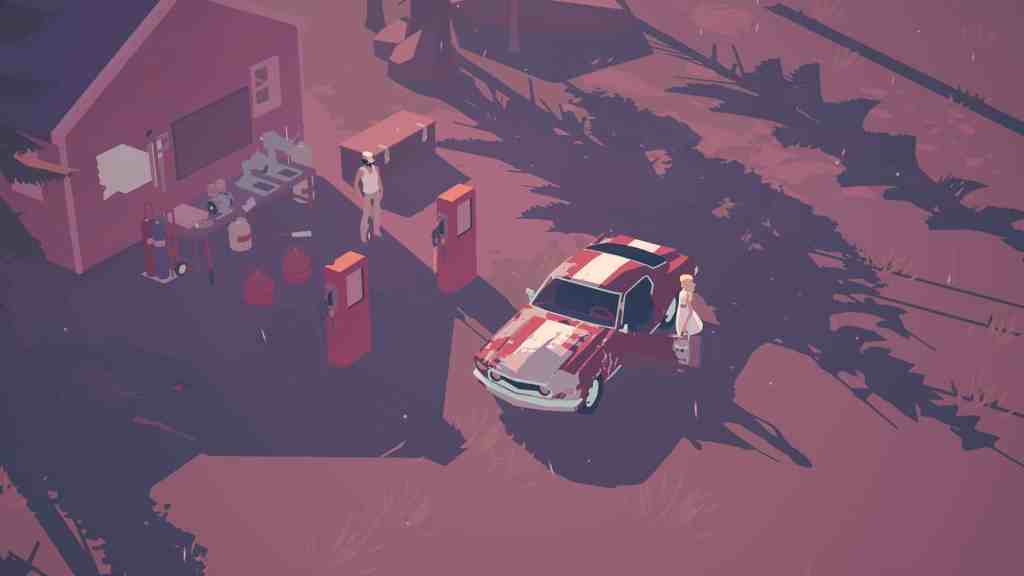 There are very few places where it's possible to see a Dracula dating game exhibiting side-by-side with a cosmic fishing horror, a game about learning to love a mean cat, a drag queen fighting game, a showcase for a frog detective, a tale of a witch slumlord that also functions as a criticism of Australia's rental crisis, or a space crew odyssey through the stars.
The SXSW Sydney 2023 Games Showcase contained multitudes, and revealed just how diverse independently-made games in Australia and around the world truly are. They're wild, and wonderful, and wonderfully weird.
Another game that embodied just how strange and delightful indulging in more niche creativity can be was Henry Halfhead. In this sandbox puzzle adventure, you play as a strange being known as Henry Halfhead, who was the ability to transfer his consciousness into any household item. He can become a chair, or a pillow, or a piece of toast, and he uses these abilities to get around and experience the world in new ways.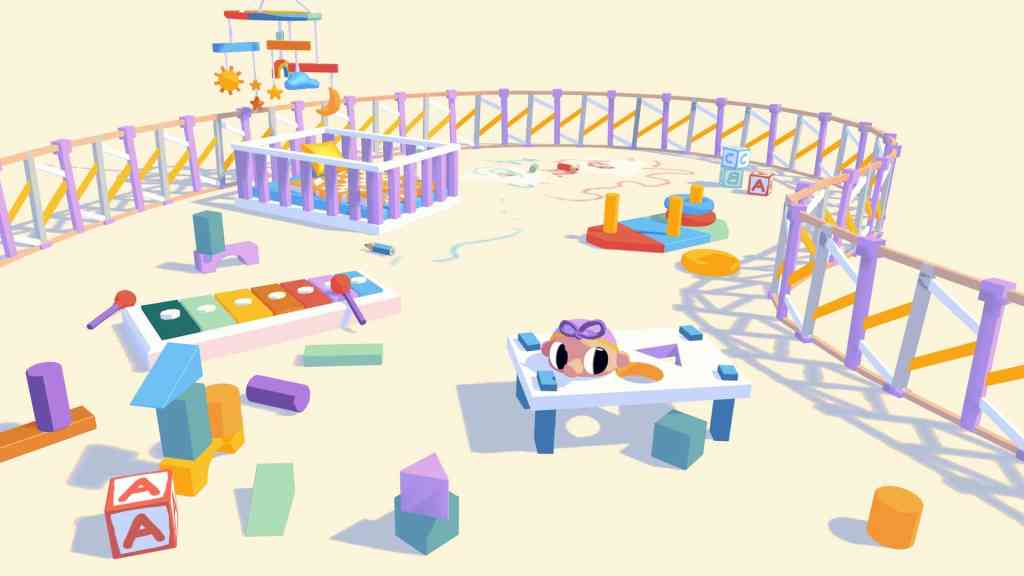 Henry, with his literal half-head, oozes along the floor of this adventure, in what is very strange fashion. Yet he's also a very endearing fellow, and warmly invites players into his world, with his primary abilities proving fun and experimental, stretching the bounds of video technology and in-game mechanics.
Plenty of other games proved to be standouts – like Powerhoof's The Drifter, a Stephen King-inspired tale of a man who finds himself reawakening after he's seemingly been murdered by strange forces. With gorgeous animated pixel artwork, a compelling story, and a gothic tone, The Drifter was immediately eye-catching, and demanded attention.
That's not to mention other SXSW Sydney 2023 game highlights, like The Dungeon Experience, Lil' Guardsman, Paper Trail, and Mythwrecked: Ambrosia Island, all with unique premises, eye-catching art, and fresh mechanics. The sheer breadth of difference in each game was staggering – overwhelming, to a degree.
Read: The Dungeon Experience is a loveable odyssey of crabs and nipples – Preview
In bringing together such a unique array of experiences, the SXSW Sydney team effectively highlighted just how diverse independent games can be, away from the pressures of industry trends, firm budgets, and shareholder expectations.
Inadvertently, the showcase also demonstrated why games funding is so important. On the posters littered throughout the exhibition, it was gratifying to see logos for VicScreen, Screen Australia, and Screen Queensland, with these organisations leading the charge for games funding within Australia. In providing funds for developers to build their projects, each has enabled a wave of new creativity in the local games scene.
Without support, indie games often struggle to thrive, yet with loving attention, and showcases like SXSW Sydney, new ideas and artful journeys can be given an impactful platform to shine.
There are so many strong stories waiting to be told in games – and SXSW Sydney 2023 was just another essential example of the sheer, impressive scope of these tales, and just how unique games are, locally and abroad.