The PlayStation Mega March sale has now gone live at the PlayStation Store, with a number of tantalising deals on the hits of 2021, and plenty of other titles beyond. If you're somebody who likes to wait to grab the latest games, there's a number you should pinch while they're hot.
From Guardians of the Galaxy to It Takes Two, here's a few choice picks from PlayStation's latest blockbuster sale.
Marvel's Guardians of the Galaxy defied all expectations when it launched in 2021, with its charming cast and meaty action effectively differentiating it from the movies of the same name. This game is a sprawling space adventure – one filled with gorgeous planets and plenty of mayhem. While it is available essentially for free with an Xbox Game Pass subscription, this is the next best option for PlayStation users.
Read: Marvel's Guardians of the Galaxy Review – A space-faring adventure for the ages
The story here is brilliant, and the writing has gone on to earn acclaim at various awards. The combat is sleek and impressive, and every part of the game shines. It really is a triumph, and certainly earned its place as one of 2021's best games.
If you're only looking to buy one thing from the sale, you can also nab 2021 smash hit Deathloop for the same price. Rarely has a game made time loops so compelling and moreish.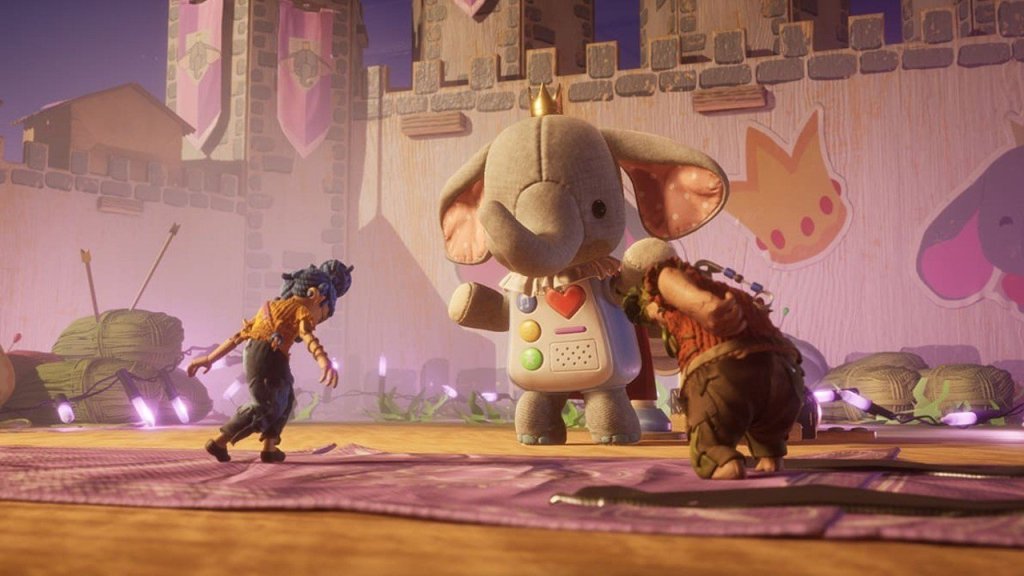 It Takes Two seemingly came out of nowhere in 2021 to become one of the all-time best games of the year. At every turn, this miniaturised action-adventure is surprising, warm, and lovely. After being shrunk down by mysterious magic, protagonists Cody and May encounter a range of odd beasts in their quest to return to normal. In one corner, you might find an evil, sentient vacuum. In another, you'll encounter a strange elephant toy.
To move along your path, you'll need to work with a friend in co-op mode to solve odd puzzles, jump through vast hoops, and escape from an enchanted world.
The game design here is phenomenal, and it's a rare game that genuinely innovates on what games can be. While you will need to grab a friend to take with you on your adventures, this is only a small barrier to one of the best games of 2021.
Mass Effect: Legendary Edition, the collection of the iconic game trilogy, is now going for $39.98 – and it's the perfect opportunity to jump in and experience three of gaming's all-time best stories for new or returning players. This space epic has been wildly influential on modern games, and while recent entries in the series have largely failed to live up to expectations, this collection represents the pure and untainted legacy of the franchise.
Even if you've played the games before, the shiny remastering in this collection will help each story feel brand new, from the sweat glistening off Thane's scaly brow to the prettiness of every planet you visit.
There's no better way to play Mass Effect in 2022.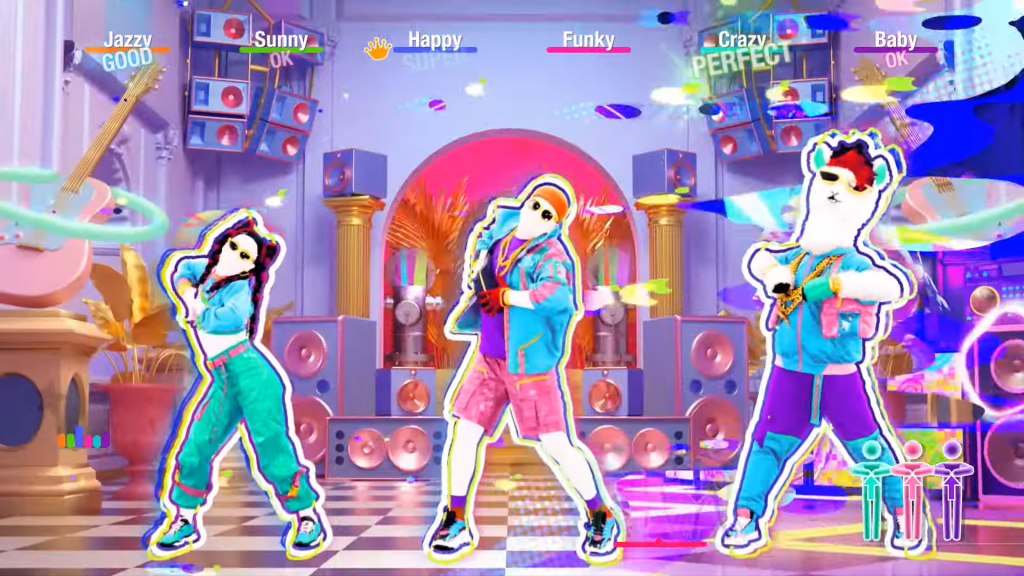 The Just Dance series is an absolute delight, whether you're good at dancing or lack the experience. While yearly releases can be hit or miss depending on the tracks included, the game's hearty (and cheap) subscription service allows all players access to every game ever included in the Just Dance series, making Just Dance 2022 the perfect modern gateway to some boogie-perfect tunes.
Read: Just Dance is the perfect exercise companion for your mind and body
Not only can the Just Dance franchise be great for physical exercise, it can also help calm your mind and aid you in getting a bit loose. Times have been tough lately, and a game like Just Dance is the perfect balm to keep yourself focussed.
Even if you've never tried the games before, or you think you won't be good at them, there's never any harm in jumping in and trying them for yourself. During the PlayStation Mega March sale, the latest game is going for just $39.97.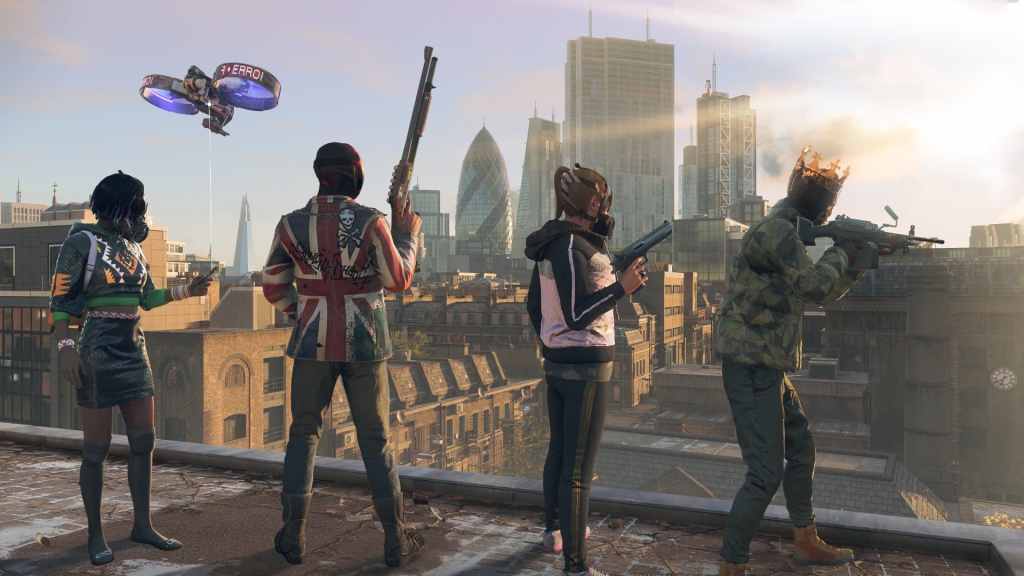 Watch Dogs: Legion suffered a major injustice in October 2020, having launched in a packed month that included major releases like Crash Bandicoot 4, Star Wars Squadrons and FIFA 21. It was also quickly overshadowed by fellow Ubisoft open world game Assassin's Creed Valhalla, which launched a month later.
In a packed time of year, Legion failed to stand out – but with a vast open world, slick 'be anyone' gameplay and plenty of cool gadgets, it's a title that deserves a second shot. There are some awesome ideas in Legion, many of which have been expanded on and tweaked since the game's initial launch. It's an ambitious game, and one that largely lives up to its potential.
The game's Deluxe Edition, which includes several DLC packs and extra content, is now available for a smashing $34.38 during the PlayStation Mega March sale.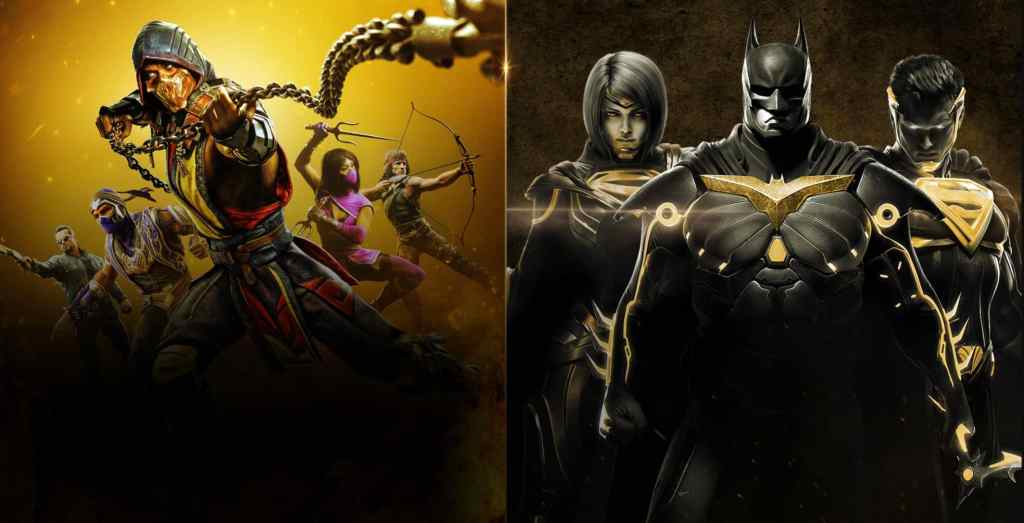 Two of the best modern fighting games, Mortal Kombat 11 and Injustice 2, have been packaged together in a NetherRealm bundle so players can jump in with both iconic franchises for a pretty great deal.
Mortal Kombat 11 launched to rave reviews in 2019, with additional DLC packs and other inclusions buffing out the game's already-great roster post-launch. With the Ultimate edition, players gain access to a vast array of fighters including outsiders like Batman's Joker and Rambo, all of whom can take part in grisly, over-the-top battles.
Injustice 2 received similar critic acclaim, with deserved praise heaped on the game's fighting mechanics, overarching story and customisation.
Getting both games for $43.38 is extremely good, and should help boost your game nights solo or with mates.
Fallout 76 has always been a fun game, regardless of the consistently negative commentary you can find in every corner of the internet. While the MMORPG spin-off disappointed some, those who stuck with it have been able to enjoy everything the game has to offer: gorgeous, explorable locales, strange monsters, and plenty of mysteries. Since 2018, the game has grown phenomenally, with new quests, new characters, and plenty more spooky stories to discover.
If you've yet to try it, $18.13 is an absolute steal.
It's unfortunate that more people haven't discovered how fun Fallout 76 can be, but this price should usher in a new generation of players willing to give the game a go. Trust me: don't believe what you read about this one.
---
You can view the entire PlayStation Store Mega March sale for yourself here.