In this guest feature for Global Accessibility Awareness Day 2022, Ron Curry, CEO of the Interactive Games and Entertainment Association (IGEA), highlights and advocates for the increasing push for game developers to take accessibility seriously in their work.
---
Video games are celebrated as being active entertainment; an experience where players are encouraged to interact and engage with new worlds, shape narratives, and connect with friends. However, these experiences may be challenged by a player's physical and cognitive ability. To make games inclusive for all players, developers and publishers alike are making their products more accessible.
Accessibility in this context refers to addressing unnecessary barriers that may prevent players from accessing or enjoying content.
Accessibility in games often results in the Curb Cut Effect. This analogy is illustrated by the small ramp near crossings that were initially designed to benefit those in wheelchairs, but ended up benefiting many. Accessibility features in games have the same impact; servicing a range of differently-abled players, including players with a disability, or simply those unfamiliar with gaming, or a particular game. The knock-on effect is that players have greater choice when looking for games that suit them.
The topic of accessibility has become more prominent within the games community recently, and more developers are keeping it front of mind when creating games. Developments such as dedicated controllers have helped drive accessibility in gaming forward, with some features now commonplace.
Broadly, these options include being able to remap controls, adjust sensitivity and difficulty settings, and enable subtitles or text narration options.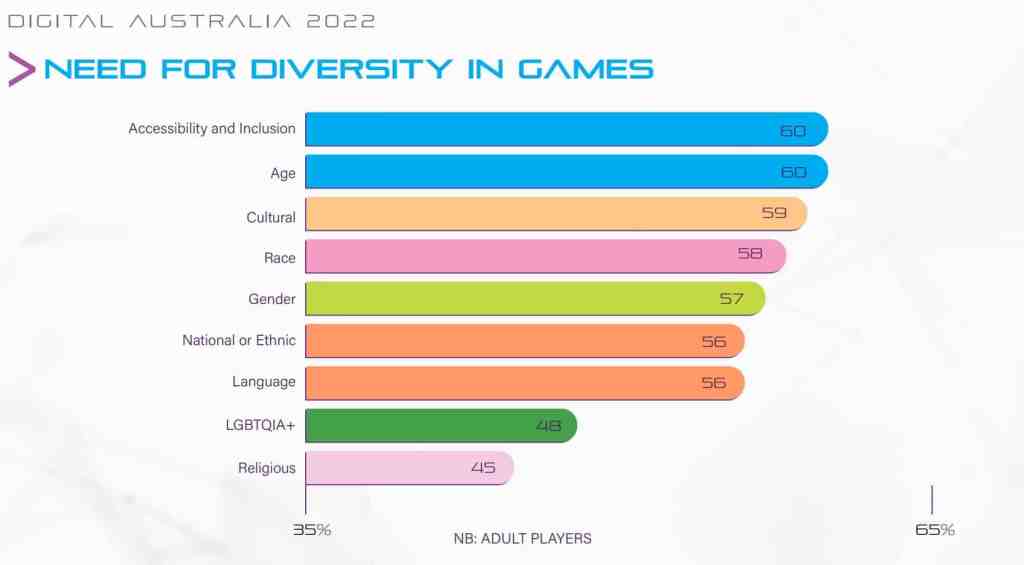 Beyond accessing games, the representation of people with disabilities in games has also become a topic of importance. According to the Digital Australia 2022 (DA22) report commissioned by the Interactive Games and Entertainment Association (IGEA), Australian adults who play video games say they 'agree' or 'strongly agree' that there is a greater need for diverse representations in games, with 60% of respondents identifying 'accessibility and inclusion' as a focus.
Through the re-introduction of the Excellence in Accessibility award category in the 2021 Australian Game Developer's Awards, IGEA aimed to highlight the strides in accessibility local developers have achieved. Taking out the Excellence in Accessibility title, along with Game of the Year for 2021, was Witch Beam's Unpacking.
As an indie zen puzzler, Unpacking uniquely does away with timers and scores to create a more meditative experience. These design choices inherently make the game more accessible as player experiences aren't pressured by the time they take, or how well they 'solve' the puzzle, elements that may be hindered by disability. This approach also earned Unpacking the award for Best Cognitive Accessibility in the 2021 Can I Play That? Accessibility Awards.
Read: The making of Unpacking: From bullet-hell to domestic heaven
Other finalists for the Excellence in Accessibility Award – True Crime Games' Eastern Market Murder and Uppercut Games' Submerged: Hidden Depths – exemplify the process of integrating accessibility into the design of games from the start of the project.
As an AR driven game where players physically explore the streets of Melbourne, the development team behind Eastern Market Murder addressed mobility challenges early on to ensure the game was playable offsite. Implementing this opened it up to gamers with reduced mobility, as well as players outside of Melbourne. The game also includes fully voice-acted dialogue, which creates a better experience for vision-impaired gamers and those hard of hearing.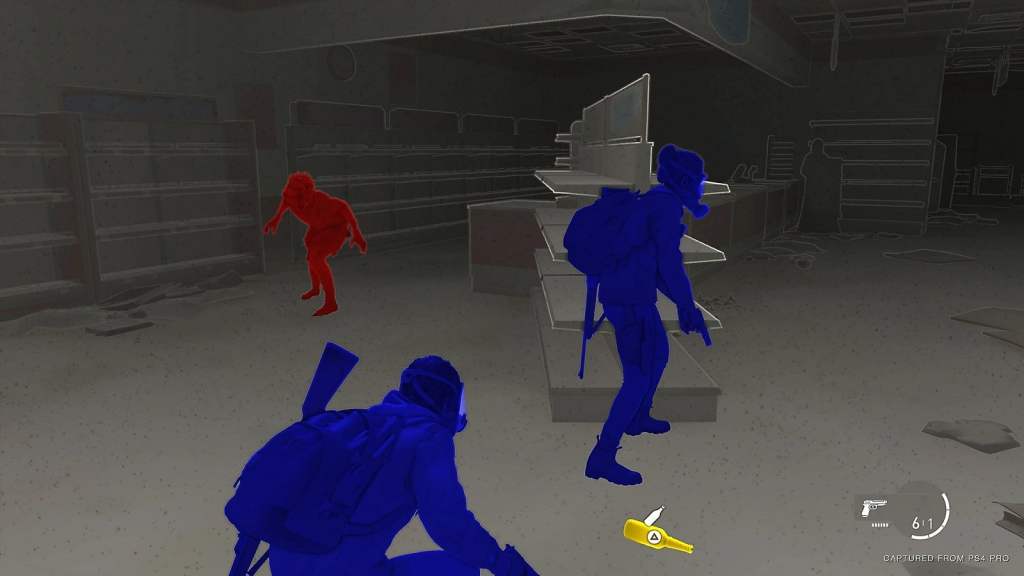 Many AAA titles have also committed to improving the standard of accessibility in their games. Notably, 2020's The Last of Us Part II set the bar for AAA titles, with over 60 accessibility settings that accommodated players with disabilities. Developer Naughty Dog also assisted players with their needs by designing three presets that contained recommended settings for vision, hearing and motor skill needs.
In recognition of the dedication to making the game accessible, The Last of Us Part 2 received the inaugural Innovation in Accessibility Award at the 2020 Game of the Year Awards.
Other well known AAA titles that offer useful features include Ratchet and Clank: Rift Apart, PUBG and Forza Horizon 5, which won the Innovation in Accessibility Award in 2021.
In addition to software developers, hardware providers are also addressing accessibility through their products, with Microsoft releasing the Xbox Adaptive Controller to meet the needs of gamers with limited mobility. Released in 2018, the Xbox Adaptive Controller is a unified hub where players connect external devices such as switches, buttons, mounts and joysticks to create a custom controller experience to suit individual needs. The controller and its box was designed with input from community members of The AbleGamers Charity, The Cerebral Palsy Foundation, SpecialEffect, and Warfighter Engaged.
Through this innovation, Microsoft highlighted that accessibility in gaming doesn't stop at the product itself, but extends to identifying and correcting how accessible the packaging of the controller is. For example, if players couldn't get the controller out of the box, the product would have fallen short. Consultancy and listening helped to circumvent this challenge.
Game developers are also increasingly exploring what they can implement in their games to increase accessibility – down to the minute detail. It's easier and cheaper to consider these features at the beginning of development, rather than at the end. Beyond being more convenient, these features can also open a game up to a broader audience of players.
IGEA recognises it can be challenging to know where to begin, what kind of accessibility needs must be considered, and what the correct language is. As such, it has published the Inclusion, Diversity, Equality and Accessibility (IDEA) accessibility pack as a helpful guide. The IDEA accessibility pack is a comprehensive list of pre-existing resources that help developers, marketers and publishers design and promote games for people with disabilities.
Community groups across Australia and New Zealand have also formed to address the need for accessibility within games – providing experience, comments and resources for developers. One of these, Accessibility Unlocked, advocates for developers with disabilities, and accessibility in games. In addition to raising awareness, Accessibility Unlocked shares resources for developers to understand why accessibility options are essential, methods on how to implement these, and resources for developers with disabilities themselves.
As members of the Australian games community, we take pride in recognising those who are working to make our community a more accessible one. We also endeavour to make the right tools and resources available to those who are looking to make change.
We've seen the tide turn locally, thanks to the support of global advocates and experts, like Accessibility Unlocked. Seeing Unpacking take not only Game of The Year, but almost 30 additional awards since launch, along with many other titles being recognised similarly around the world, reinforces the idea that good games are accessible games, and that games must continue to engage and enamour players without restriction.
---
Ron Curry is the CEO of the Interactive Games and Entertainment Association.