The latest Nintendo Direct focussed on upcoming adventure Xenoblade Chronicles 3, the third game in the beloved RPG series. We got new glimpses at gameplay and characters in this reveal, which illuminated more about the heavy themes and sombre tone of the game.
Xenoblade Chronicles 3 follows two warring colonies in the land of Aionios, where organic mechs roam gorgeous fields, and reluctant friends struggle to survive on the battlefield. The title leans heavily into sci-fi weaponry while exploring the impact of war, and the power of friendship.
The trailer gave glimpses at a few of the game's main cast, and how they'll interact with each other. We met a range of weapon wielders, who'll all play a key role in the game's story:
Noah, who sports a flashy red jacket and giant sword
Eunie, who wields a staff and appears to have seraph wings on her head
Lanz, a grey-skinned brute with a massive sword
Mio, a catgirl who wields twin discs
Taion, a scarf-wearing tech genius who commands drones
Sena, who wields a giant hammer, despite her small stature
The game's mystery villains were also revealed in this new trailer – and they really are a strange bunch. While their names were not revealed, it appears they're fully armoured, humanoid beings with a flair for the dramatic.
Read: The biggest video games still releasing in 2022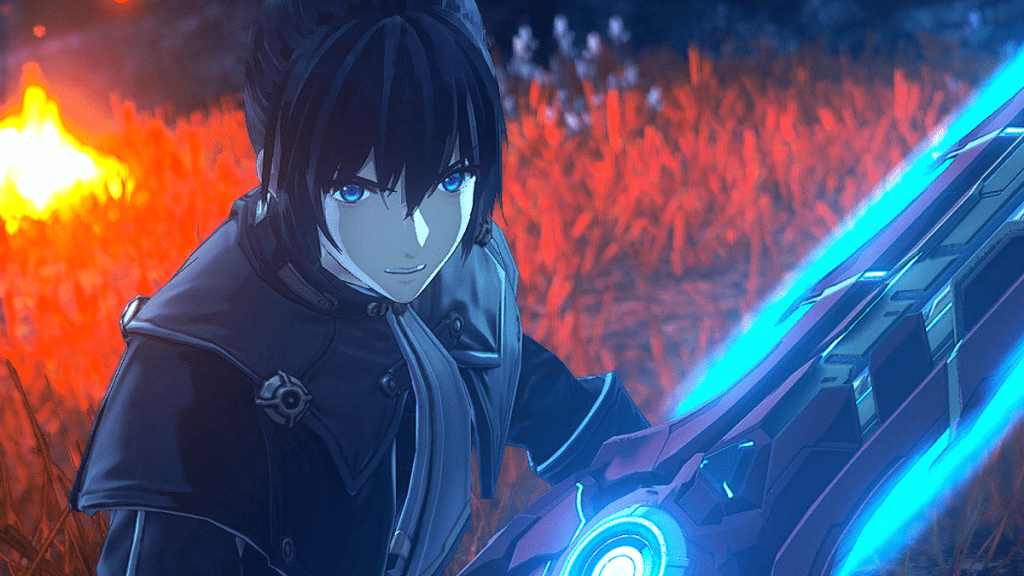 Combat and open world exploration are core focuses
As revealed in the Nintendo Direct, each character will have a set class (attacker, defender, healer etc.) that can be levelled up through combat. Each of your six party members will need to be ranked up – and they can all eventually learn Master Arts moves to shake up their combat style.
It won't just be these six characters you journey with, however. It appears you'll be able to recruit extra heroes along the way, with some folks you meet in your journey offering special skills that can aid your battles. You'll also be able to fuse party characters into 'Ouroboros' mini-mechs. These mech are heavy hitters, and can turn the tide of war with special Arts and chain attacks.
Alongside fresh combat options, the Direct also revealed the return of a number of fan-favourite features from past games, including crafting and cooking. These activities can be enjoyed as you roam the game's wide, breathtaking open world – which looks absolutely gorgeous.
This go around there'll also be navigation lines and simple fast travel on the map, to help players better find their way through quests – a key fixture that should make exploration more rewarding.
Xenoblade Chronicles 3 will have an Expansion Pass
Xenoblade Chronicles 3 will be receiving a major Expansion Pass that will keep the content for the game going until December 2023. Here's the breakdown of everything on the way:
29 July 2022 – helpful items, outfit colour variants
31 December 2022 – challenge battle, new hero character and quests, new outfits
30 April 2023 – challenge battle, neo hero character and quests, new outfits
31 December 2023 – brand new story scenario
The Expansion Pass is priced at US $29.99 (AU $45.00) and will launch alongside the game.
You can catch up with the latest news from the Xenoblade Chronicles 3 Direct here.
Xenoblade Chronicles 3 launches on 29 July 2022.