To celebrate the upcoming launch of Paramount's Teenage Mutant Ninja Turtles: Mutant Mayhem, Microsoft has unveiled a slate of new pizza-scented Xbox controllers. Each of the four limited edition controllers is themed to one ninja turtle – Michelangelo, Donatello, Leonardo, Raphael – and comes with a pizza-shaped scent diffuser loaded with fresh pizza scent.
The diffuser also appears to be detachable, if you'd prefer not to spend your gaming sessions being blasted by strange, odorous smells. In that case, you can simply sit back and admire a funky-looking controller inspired by 1990s style.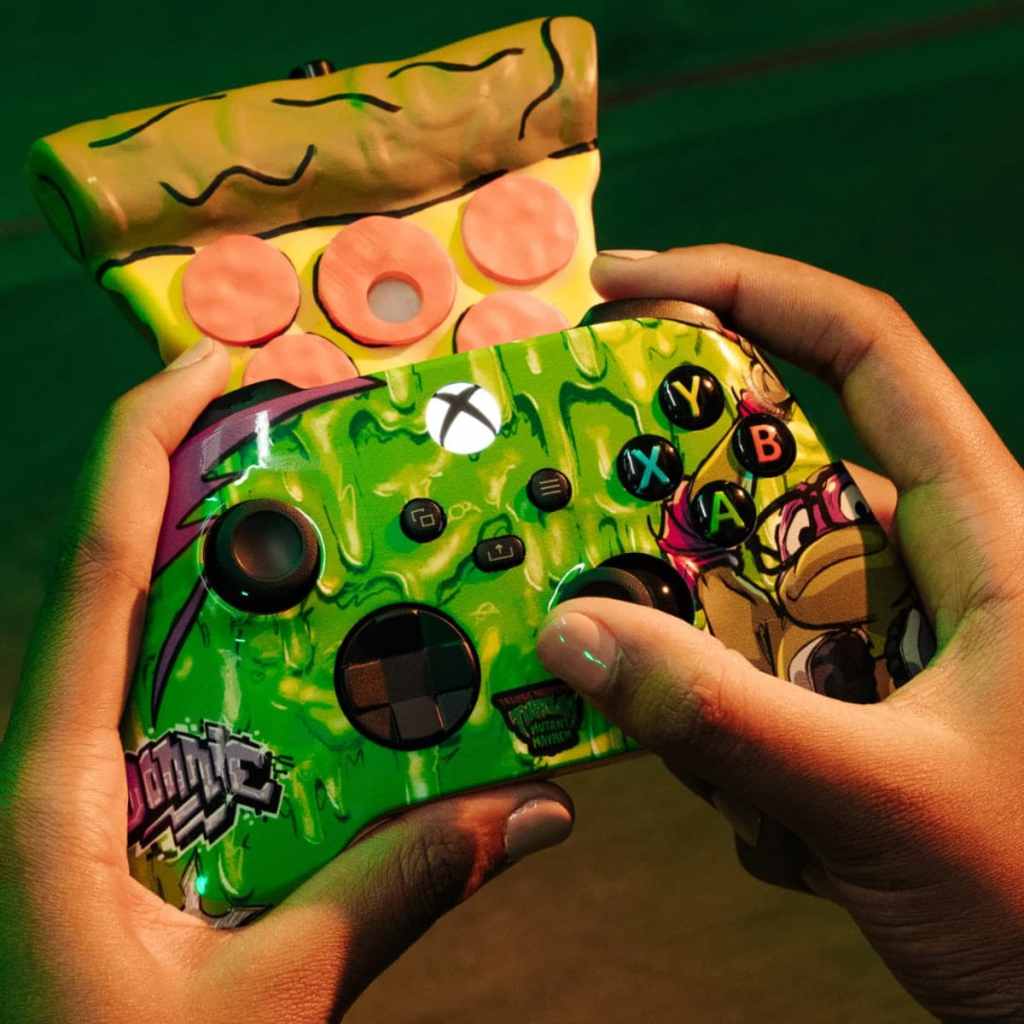 The catch here is that you'll need to win the controllers via regional giveaways. As with recent limited edition console and controller tie-ins, like the Barbie dream house Xbox, these creations are fairly exclusive.
Fans keen to nab one of the upcoming controllers will need to follow Xbox Game Pass on Twitter and retweet the official giveaway competition post for a chance to win.
The competition is open to everyone aged 18+ in Xbox-supported regions, and will close on 13 August 2023.
Read: Xbox unveils Barbie Xbox Series S and special edition dolls
Anyone who currently resides in New York City, United States will be able to check out the controllers in-person at the Microsoft Experience Center on Fifth Avenue on 2 August 2023 – there'll be a pizza celebration accompanying the reveal – but for everyone else, it'll be a tense wait for the winner to be crowned.
Alongside the new controller announcement, Xbox has also confirmed the Teenage Mutant Ninja Turtles will be available in Minecraft from 3 August 2023, with new skins and in-game locations to explore.
Teenage Mutant Ninja Turtles: Mutant Mayhem launches in Australian cinemas on 7 September 2023.