2K Games has finally lifted the lid on WWE 2K22 with a fresh trailer showcasing new gameplay features and improvements, as well as some very good-looking character models.
Following the departure of longtime series developer Yuke's in 2019, Visual Concepts took charge of the annual franchise, which led to the disastrous launch of WWE 2K20. After a year's break, it appears they've gone back to basics, with a focus on better graphics, fully redesigned gameplay, and polish that should help 2K22 escape the shadow of the last franchise entry.
If the latest trailer is anything to go by, it could just blow WWE 2K20 out of the water.
The most noticeable difference in the trailer is the in-game character models. Headliner Rey Mysterio looks particularly good, with a fresh shine to his mask and a feathered mohawk that looks impressively fluffy — but everyone else in the trailer is looking very slick, too.
Goldberg, who benefits from not needing hair physics, is near photo-realistic. Bayley is also perfect, with her bob escaping the 'stringy' hair phenomenon that tends to plague wrestling games.
Read: PlaySide Studios signs deal with 2K Games, will open a Queensland studio
While some character models still enter the uncanny valley — Edge looks a bit dead behind the eyes — overall, it looks like WWE 2K22 will take full advantage of the improved hardware of the new-generation PlayStation 5 and Xbox Series X consoles.
Beyond the character models themselves, the new trailer also revealed the game is being built on a new engine with fresh animations and controls. Hopefully, that means the game will finally include a tutorial to ease new players in.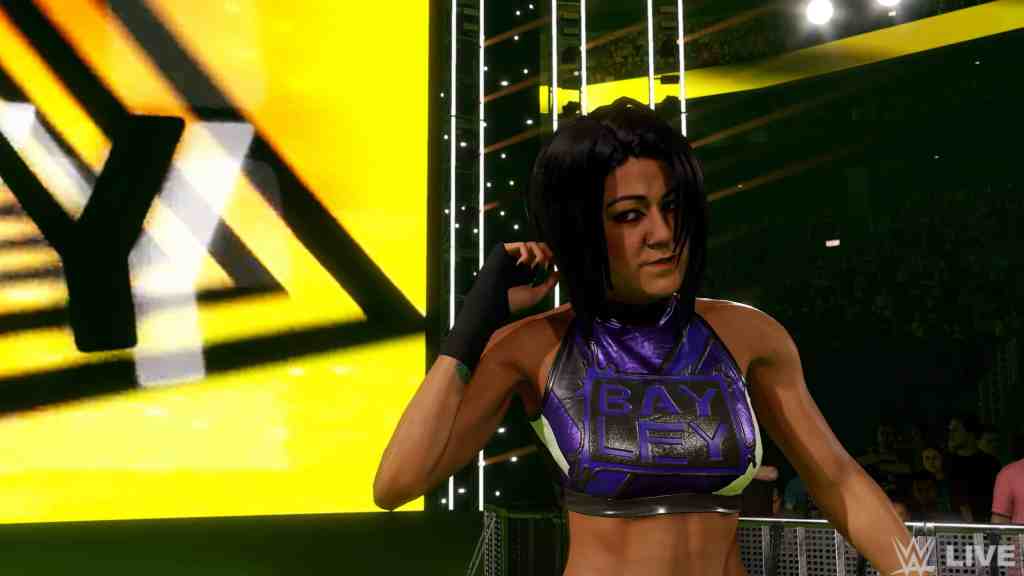 The new character creation suite also popped up in the trailer, and appears to have been expanded with a range of new body types and accessories. The trailer showed off muscled, glistening pectorals, as well as heavier, saggy body types fully modifiable by players. While the glimpses were brief, it does appear you'll have a wider range of options this time around, and less of those 'generic' clothing and accessory options which stick out like a sore thumb in story modes.
In WWE 2K22 you'll have the option of playing as your own creations, embodying your favourite wrestlers, or taking a walk down memory lane with the new WWE 2K Showcase mode, which will follow Rey Mysterio's prolific career.
So far, it's unknown what matches will be included in this — but it's likely there'll be some heavy editing, given many of WWE's biggest stars have now departed the company, or are working for rival promotions like AEW.
All-time favourite matches like Rey Mysterio vs. CM Punk at Over the Limit 2010 and the 2009 rivalry between Mysterio and Chris Jericho will likely be given a miss in WWE 2K22.
Regardless, the trailer looks promising, and could signal a welcome return to form for the WWE 2K franchise. We'll learn more about the game as we head closer to its launch in March 2022.