The free-to-play naval combat game World of Warships is getting its first-ever Australian commander, with the light cruiser Brisbane and its helmer Matilda Kelly being introduced on 9 March 2023. The pair will play a major part in the new 'Queen of the Seas' campaign, which will task players with traversing the mythical continent of Mu.
Players will earn 'Pirate Tokens' for completing this adventure, with the endgame rewards including:
Access to Matilda Kelly, Commonwealth naval commander
Access to Brisbane, the new Commonwealth light cruiser representing the Royal Australian Navy
According to a press release, the adventure will begin in 19th century Australia, as infamous privateer-turned-pirate Matilda Kelly is taken captive following an unsuccessful raid. As punishment for her crimes, she's sent to an Australian penal colony, and must then use all her skills to traverse the continent of Australia, find a legendary ship, and aid her fellow convicts in escape to Mu.
Read: World of Tanks dev leaves Russia and Belarus, expects financial loss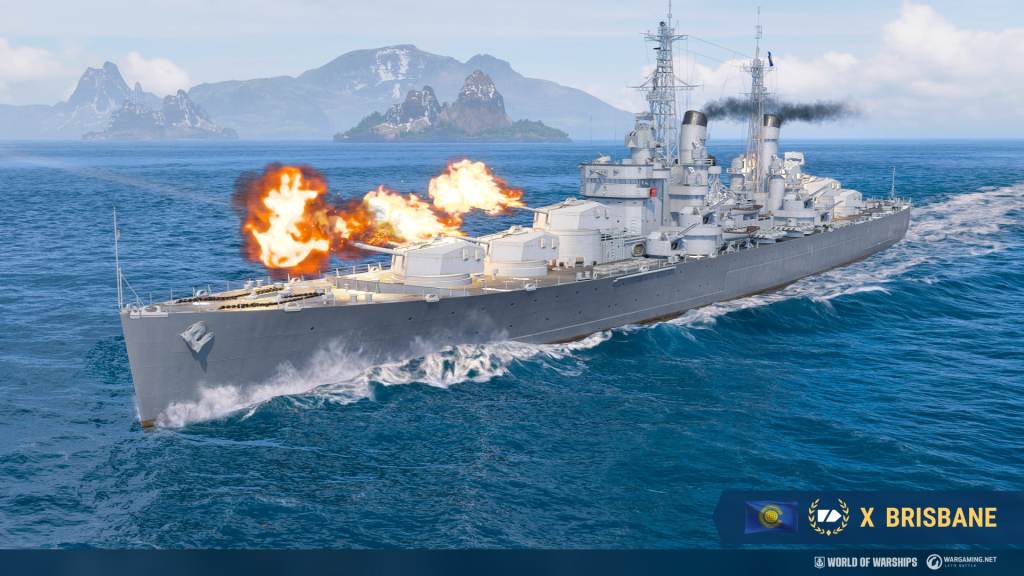 While the story around the World of Warships version of Brisbane is based in mythology, the ship itself is very real – and has long served the Royal Australian Navy (RAN). There have been many iterations of the HMAS Brisbane, but the original was launched in 1915, as one of the first cruisers specially built for the RAN.
The version depicted in World of Warships is described as a light cruiser equipped with 'HE shells, class-standard AP shells, and enhanced torpedo armaments.' It has weak armour but low visibility, and comes packaged with a Specialised Repair Team that will allow players to restore part of their HP. Surveillance Radar and Hydroacoustic Search capabilities will also aid in detection avoidance.
Players will need to earn access to the new Brisbane warship by completing tasks in the Queen of the Seas campaign, but it will also be added to the Armory following a future update. Once the ship enters the Armory, it will be purchasable with standard doubloons.
For now, keen players can look forward to the launch of Queen of the Seas campaign, which will introduce Matilda Kelly and Brisbane, on 9 March 2023. The event is set to last three weeks, and will end on 19 April 2023.