The Australian-made survival adventure game Windbound is currently going for free on the Epic Games Store – and if you've yet to grab it already, there are plenty of reasons to dive in. Created by Brisbane's 5 Lives Studios, Windbound is a game that'll test your fortitude with a tough story that takes main character Kara through violent storms and islands adrift in a vast sea.
On launch, it was frequently compared to The Legend of Zelda: Wind Waker, and while it does share a pastel, sea-faring aesthetic with this iconic Nintendo title, it also features far more complex survival mechanics, and a simpler premise.
Here, the wide open world is your oyster. As protagonist Kara, you're set adrift following a major shipwreck, and must use tools at your disposal to conquer hostile creatures, brave the rocky seas, and discover the secrets of your newly-found home. Each island you discover is procedurally-generated and may hide vast treasures, strange beasts – or nothing at all.
Read: The biggest Australian-made games coming in 2022-23
There are no real clues in your path – just a shining horizon, and a map littered with curious islands, each holding tight to its secrets.
While the game is chapter-based and does have scarce goals, the fairly loose structure means you can hop into its world, go for a swim or a boat ride, and journey to your heart's content, discovering artefacts and survival essentials along the way.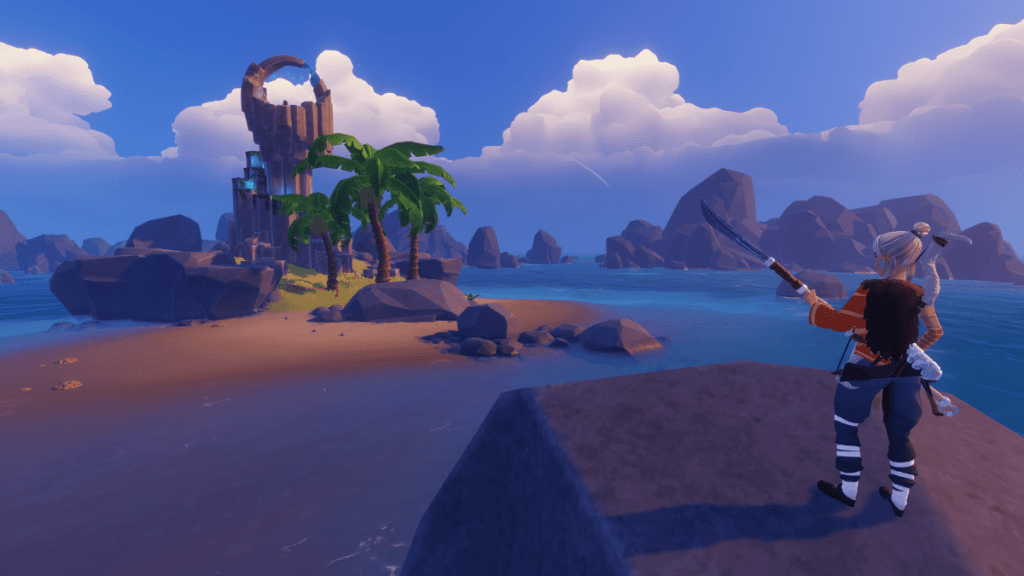 You may die – a lot – but the real joy here is in the journey. It's a great little Australian gem, and one that certainly deserves the wider audience the Epic Games Store free listing will afford.
Windbound is free on the Epic Game Store until 18 February at 3:00 am AEDT, when it'll be replaced by Brothers – A Tale of Two Sons.
To claim the game, log in to the Epic Game Store and hit the 'Get' button on the Windbound hub. Even if you don't have time now, it's a great game to have up your sleeve when you're in the mood for an adventure through the high seas.