Webbed, the delightful puzzle-platforming game where you play a spider who can weave webs and shoot lasers out of its eyes is coming to Nintendo Switch, PlayStation and Xbox consoles on 2 February, 2022.
It was developed by Queensland team Sbug Games and was released on PC in September 2021. Since its release, Webbed has picked up the award for Best Gameplay at the Australian Game Developer Awards, and has since gone on to earn a nomination for Excellence in Design at the Independent Game Festival Awards.
That award and nomination are well-deserved. In Webbed, you play a native Australian Peacock Spider on a quest to save their boyfriend from a Bowerbird, which is charming premise in itself. But the real draw of Webbed is in the game's movement and puzzle mechanics.
Webbed's web-swinging has an amazing sense of speed and momentum, which makes flying through the 2D stages a real thrill. Your ability to shoot silk and construct your own unique webs also plays a large part in the game's free-form puzzles – here, you can build your own bridges, pulleys, and other structures to get yourself and other objects into hard-to-reach places.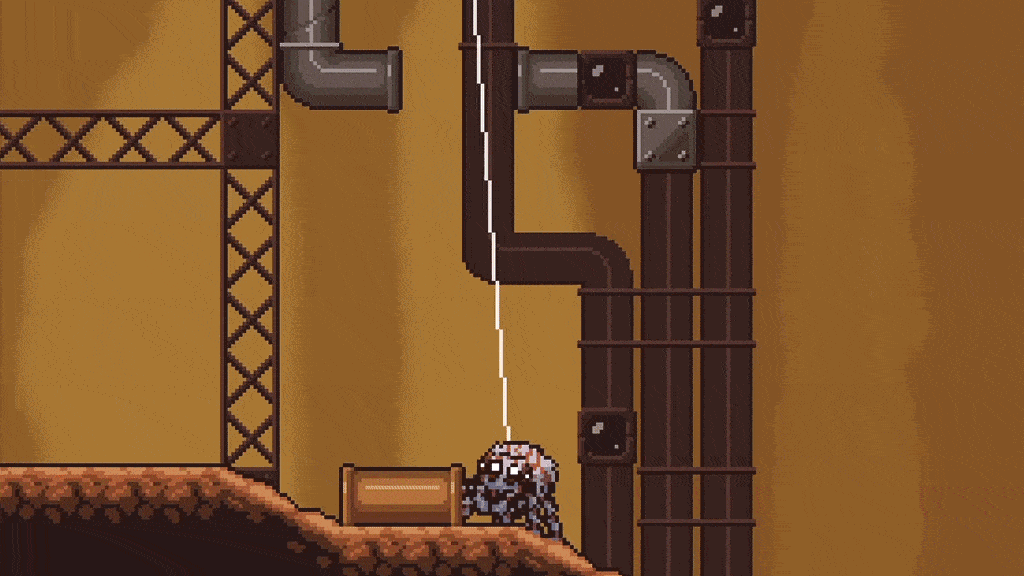 It's a joyful game that knows how to have fun, too – laser eyes, a skateboard, and a dedicated dancing button help keep things really playful and creative throughout, as does delight, musically-focussed audio design.
'At essentially every opportunity throughout my roughly four-hour playthrough of the game, Webbed chose joy, whilst never sacrificing sharp puzzle design nor the fundamentals of platforming and web-swinging that make it a pleasure to play,' wrote Nicholas Kennedy in GamesHub's review of Webbed.
'Fold into that a pleasantly achievable list of collectables and a playful score from Stijn van Wakeren and Lucas Suarez, and Webbed manages to completely stick the landing.'
Webbed is currently available to pre-order on the Xbox store and Nintendo eShop, and is expected to go live on the PlayStation Store soon.