Ubisoft is bringing its Ubisoft+ subscription service to Xbox Series X/S and Xbox One consoles in future, with the company announcing a push for more subscription-based content going forward. In addition to the arrival of Ubisoft+ as a standalone service, it was also announced that Rainbow Six: Extraction will be arriving on Xbox Game Pass at launch.
'By making Rainbow Six Extraction available to Xbox Game Pass and PC Game Pass members on the day and date of its launch via Xbox Game Pass, we're demonstrating that we believe in the value and choice that game subscriptions offer to players,' Chris Early, Senior Vice President of Strategic Partnerships and Business Development at Ubisoft said in a blog post.
Ubisoft+ on Xbox: Release Date
No release date was announced for the arrival of Ubisoft+ on Xbox, but the company promised it would land on the console 'in the future'. No mention of PlayStation was made, so we can assume the service will only be on Xbox and PC going forward.
It's important to note that unlike fellow game subscription service EA Play, it will not be included with an Xbox Game Pass Ultimate sub. Instead, it will need to purchased via a standalone, monthly payment.
Ubisoft+ on Xbox: Australian Price
There's no current word on pricing for Ubisoft+ on Xbox, but it will likely reflect the cost of the service on PC.
Currently, an Ubisoft+ subscription will cost you $19.95 per month in Australia.
That's a fairly hefty price tag, particularly when you consider Xbox Game Pass Ultimate, which includes 100+ Xbox games and EA Play titles, costs just $15.95 a month.
Read: Ubisoft CEO reportedly tells developers NFTs are the future
It's possible the service receives a price drop to make it more appealing for console users, but for now the existing price is likely to remain.
What games are including in Ubisoft+?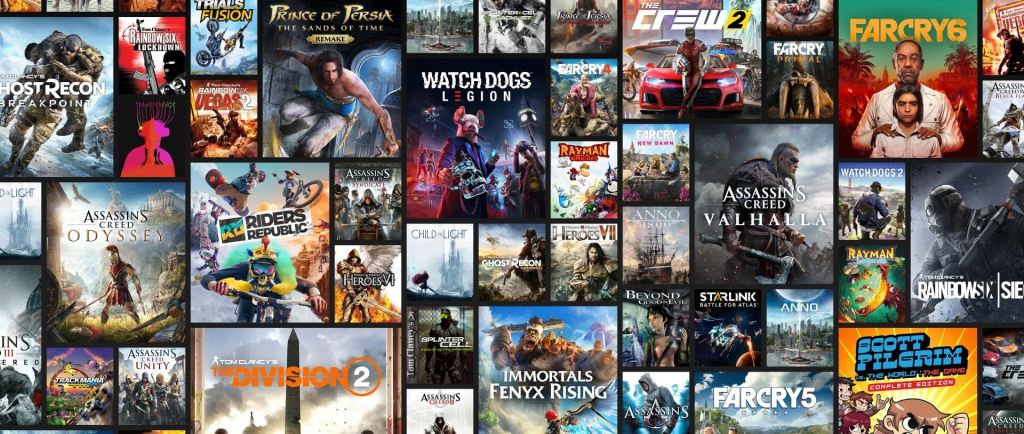 Ubisoft+ operates similarly to Xbox Game Pass, in that it allows monthly subscribers to access new games for a smaller fee than if they were to purchase them outright. For $19.95 a month, users are able to access a catalogue of 100+ Ubisoft games, including new titles releasing on launch.
Recent hits like Assassin's Creed: Valhalla, Far Cry 6, Immortals Fenyx Rising and Watch Dogs: Legion have all been available to download and play on the platform as they hit store shelves.
A key point of difference with other subscription services is that Ubisoft+ also provides access to all DLC and Season Passes for the games it hosts, which might just be the reasoning behind its higher price point.
Currently, the Ubisoft+ library encompasses nearly every Ubisoft game, including the recent hits mentioned. When newer games like the Prince of Persia: Sands of Time remake and Rainbow Six: Extraction release, they will also be available on the platform on day one.
Stay tuned for more news on the service as we get closer to that nebulous launch date. While Xbox Game Pass subscribers will be able to dive into Rainbow Six: Extraction from launch, those keener to play it on Ubisoft+ will have to sit tight a bit longer.