The first full trailer for the long-anticipated The Wolf Among Us 2 has finally landed, revealing a new look for Bigby Wolf, and a major fight with the crew from The Wizard of Oz. From the lighting, to the atmosphere, and even the character models, it appears the sequel will be staying very true to the originals – with a fresh lick of paint to make the entire tale sing.
There's detail packed into every corner of the new trailer, with vast improvements to character movement and the dramatic chiaroscuro lighting the original title loved so much. Despite the game being developed by a different version of Telltale Games (with half the original team returning), it'll stick closely to the Fabletown formula everyone fell in love with in 2013.
It does appear Bigby Wolf has his hands full with a battle against the Scarecrow and Tin Man from Oz in the trailer – while a woman, who's likely Dorothy, watches on – but that's nothing new for the prickly detective.
This go around, Bigby will be facing off against a number of enemies against the backdrop of a 1980 New York winter – and even have to deal with the 'mundie' world as his investigative work crosses over into wider society.
You can check out the new trailer below:
At its conclusion, you can also see a confirmed release date: 2023. While there was hope the episodic game would release its first chapter this year, we are in for a longer wait.
In an accompanying behind-the-scenes look, the Telltale team discussed the project, including more details about the game's mystery story.
It turns out The Wolf Among Us 2 brings great change to Bigby's life; he's been suspended from his position as town sheriff, and forced to join anger management classes. Given the violent events of the original game, this is fairly unsurprising.
In the process of his therapy, he meets a new detective, who appears to be part of the mundie world.
Meanwhile, Snow White will be entering a new role as the Deputy Mayor of Fabletown in the game, a position which causes her to clash with Bigby.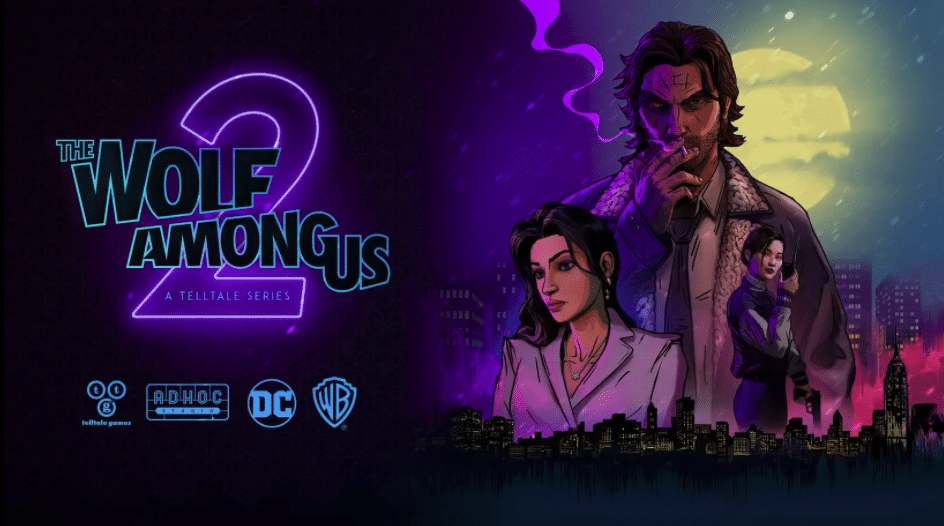 Characters confirmed to return include Bigby, Snow and Bufkin – and other characters from Oz were also teased during the presentation (fan favourite Fables character Ozma was not mentioned, but could appear).
The team also discussed using a fresh new game engine for better lighting and character models, and how the weight of expectations plays on the minds of the team. Voice actors Adam Harrington (Bigby Wolf) and Erin Yvette (Snow White) also appeared during the showcase to discuss how the franchise has changed over the last decade.
It's well worth a look for fans that've been waiting for The Wolf Among Us 2 for so long.
The Wolf Among Us 2 launches for PlayStation 4, PlayStation 5, Xbox One, Xbox Series X/S and PC via the Epic Games Store in 2023.