When Team17 announced the arrival of Worms NFTs, the project was met with major backlash from fans of the indie publisher, and from developers who reportedly hadn't been told of the launch at all. It caused major furore inside the company and now, employees are speaking out about exactly what went down – and how Team17 management has treated staff since.
According to anonymous employees speaking Eurogamer, not only did Team17 leadership not consult with staff about its upcoming NFT project, it also refused to apologise in the wake of ongoing backlash – not even to the community managers who bore the brunt of fan outrage. It did, however, anticipate the negative reception the project would recieve.
Following the announcement of the NFT Worms 'metaverse', an FAQ document, viewed by Eurogamer, was passed around to employees.
Read: Team17 cancels Worms NFT project after developer backlash
'I don't ethically believe in NFTs; does this mean I cannot share that opinion on social media channels after the partnership has been announced?' was one of the questions on the FAQ.
The response?
'While Team17 cannot control what Teamsters publish on their social media or other public-facing channels, please be mindful that as an employee of Team17 you are a representative of the company and its reputation. Criticising or embarrassing Team17, its contractual partners, or fellow Teamsters in a public forum could be cause for disciplinary action.'
The wording here seems to imply that deriding NFTs in a public space would lead to some form of punishment for employees – or at the very least, the threat of punishment. Understandably, this edict, and a subsequent 'political apology' in the face of very public backlash, caused anger behind the scenes.
'It wasn't even that people might lose their jobs [if developers pulled their games], or that the company was going downhill, it was that the managers were doing something so monumentally stupid without a thought for those who would actually bear the brunt of it,' one employee told Eurogamer. 'They didn't apologise to staff, even the community managers who were subjected to a barrage of abuse because of it.'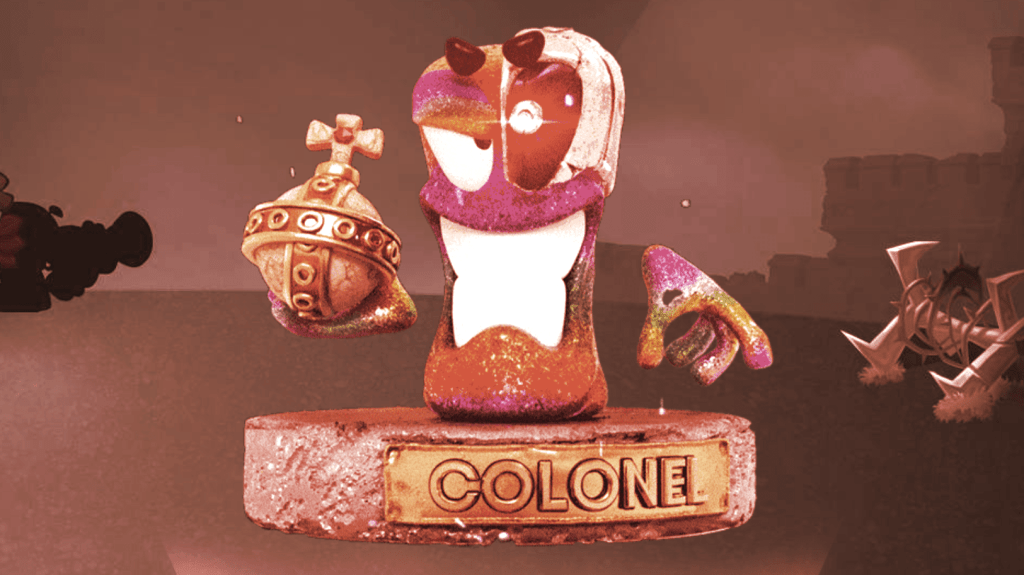 The NFT backlash has now become a catalyst for employees to voice their dissatisfaction with Team17 as a whole, with management being criticised for not listening to staff, as well as not providing fair pay or working conditions.
According to current employees, Team17 has stretched itself too thin over the last few years, with too many games signed, and too much work for underpaid employees.
One staff member described pay as 'low' and 'terrible', with many on a £16,000 (AU $30,000) base rate – or £19,000 (AU $36,000) for senior QA roles. Many have had requests for pay rises denied, and had bonuses cut.
'There were people who would have to skip meals to save money, people who would have to go into the office during the pandemic to reduce their bills, people who couldn't afford new clothes, people who got an emergency bill and were in their overdraft,' one employee said. 'People are struggling, badly.'
In addition, employees speaking to Eurogamer also described a poor company culture, where HR dismissed employee harassment cases, and where staff were asked on multiple years to wrap the personal family Christmas presents of Team17 CEO and co-founder Debbie Bestwick – who is one of the 'richest people in the UK games industry'.
Pressure from Bestwick and upper management to work in strenuous, hard conditions has reportedly often led to tears, and also forced many employees to leave.
'It is humiliating at times because your hand is forced – you have bugger all budget, you have too many games, and then you're sat in a meeting being asked "why the hell did this game not meet our expectations?"' one employee said. 'It can be a very pointed thing. It's not unheard of for people to go out of those meetings crying, which at a workplace is shameful.'
What the report makes clear is that Team17's current issues go far behind non-communication over NFT projects.
While there's hope that the company culture can change in future – new heads in management have recently been appointed – staff patience and loyalty appears to be wearing thin as well-paid executives continue to profit from the hard labour and long hours of staff members struggling to pay bills.