Nintendo has shown off Super Mario Bros. Wonder in a brand new Nintendo Direct spotlighting the game's fresh setting, new power-ups and abilities, and its gorgeous, colourful worlds. In this adventure, Mario and his friends will once again team up to take down the villainous Bowser – but there are a few key twists to this tale.
Here's everything we learned from the Super Mario Bros. Wonder Direct.
---
Super Mario Bros. Wonder Direct Roundup
---
Super Mario Bros. Wonder – Plot
To kick off the Super Mario Bros. Wonder Direct, Nintendo revealed the plot and setting for the upcoming adventure, which will see Mario and his pals venture to the colourful Flower Kingdom, "a not-so-distant land just beyond the Mushroom Kingdom."
They're invited to visit by Prince Florian, an adorable caterpillar-like being, but their trip is soon interrupted by Bowser. Bowser steals the Flower Kingdom's special Wonder Flower, and then merges with Florian's castle to become a giant, super-powered version of himself.
Read: Longtime Mario voice actor Charles Martinet is stepping down
So, of course, it's then up to Mario to save the Flower Kingdom and contend with the mysterious magic of the Wonder Flower, which has the power to transform landscapes in magical ways.
New Worlds
This latest adventure will take Mario and friends on a journey through plenty of new locales, including:
Petal Isles – A hub world filled with varying terrains.
Pipe-Rock Plateau – A grassy and sand-filled plain.
Fluff-Puff Peaks – A pink cotton-candy cloud kingdom.
Shining Falls – A mountain region with golden rivers.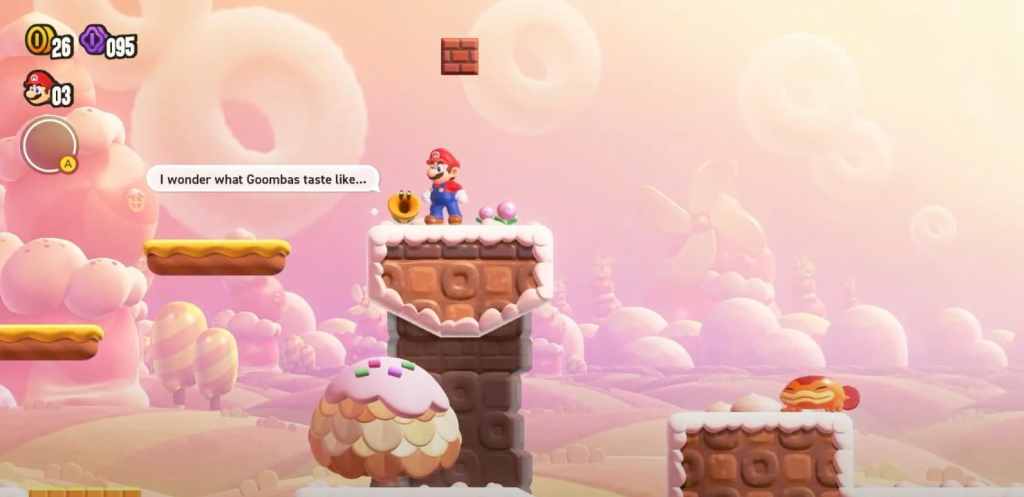 As shown off in the game's map, there's also a mountainous lava region, and what appears to be an ancient citadel hidden amongst clouds. As Mario travels these regions, he'll meet a range of new friends, including quirky talking flowers.
---
Super Mario Bros. Wonder – Playable characters
Super Mario Bros. Wonder will include a wide range of playable characters, including:
Mario
Luigi
Peach
Daisy
Yellow Toad
Blue Toad
Toadette
Yoshi
Red Yoshi
Yellow Yoshi
Light-Blue Yoshi
Nabbit
As announced, most characters will "play the same" – so you can pick anyone for your adventure.
Yoshi and Nabbit are the exceptions – they don't take any damage, so they're great for younger players or those who want an easier experience. Yoshi also has access to a flutter-jump for greater distance, and a swallowing ability to throw back objects.
---
Super Mario Bros. Wonder – New power-ups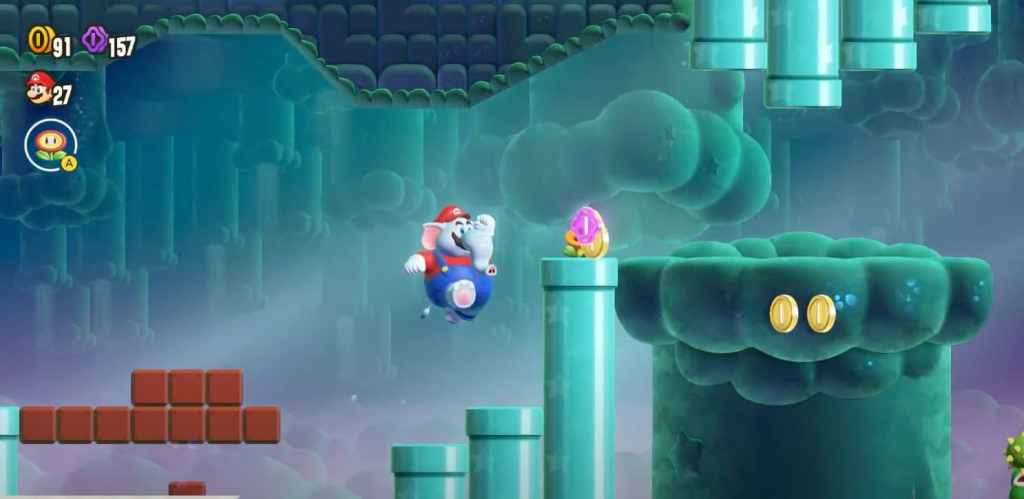 There's a range of new enemies in Super Mario Bros. Wonder – but thankfully, Mario and his pals will have an array of new power-ups to take them down. Chief amongst these is the new Elephant Form, which allows Mario and friends to transform into elephants and perform sweeping attacks with their trunk. This trunk can also be used to store water and sneeze it out.
Another new power-up is the Bubble ability. This allows you to throw bubbles, which capture enemies. You can also bounce on these bubbles to reach high areas.
There's also a new Drill Form in this game. This allows you to deal with spiky enemies easily, and you can drill down (or up) and burrow into the earth while using it.
You'll be able to store up to one ability in addition to the one you're currently using – which should prove handy in a pinch.
Also of note – you'll be able to earn special Badges in Super Mario Bros. Wonder, and these will unlock new permanent abilities while equipped. These include a Parachute Cap Badge, which allows you to slow your fall, a Wall-Climb Jump that improves your clinging ability, and a bunch more.
---
Super Mario Bros. Wonder – Wonder Flower
Throughout courses in Super Mario Bros. Wonder, you'll find special Wonder Flowers – and touching these will cause wild effects in the landscape. They'll change your world in wild ways, creating new obstacles, or sending you to space, or filling the land with bubbles, or providing a surprise player transformation. These changes look like a bunch of fun, and should shake up your adventures with some variety.
---
Super Mario Bros. Wonder – Multiplayer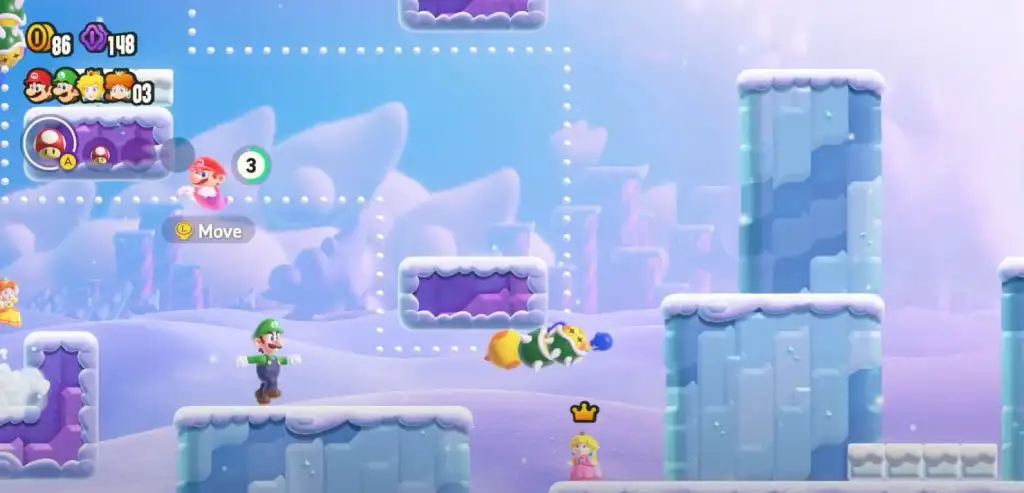 As previously confirmed by Nintendo, Super Mario Bros. Wonder will allow up to four players to play together in local co-op. If a player is defeated in this mode, they'll appear on the screen as a ghost – and you'll be able to save them within a limited time window.
If someone is playing a Yoshi, you can jump on their back for a quick ride. Yoshis can jump on other Yoshis, and even Elephant Form characters can ride on Yoshi.
Additionally, you'll be able to connect the game online and see 'live shadows' of other players also completing courses alongside you, in real time. If you die and bump into one of these live shadows, they'll be able to restore your health. You'll also be able to gift these players items, if you choose.
---
New Nintendo Switch – OLED Model: Mario Red Edition announced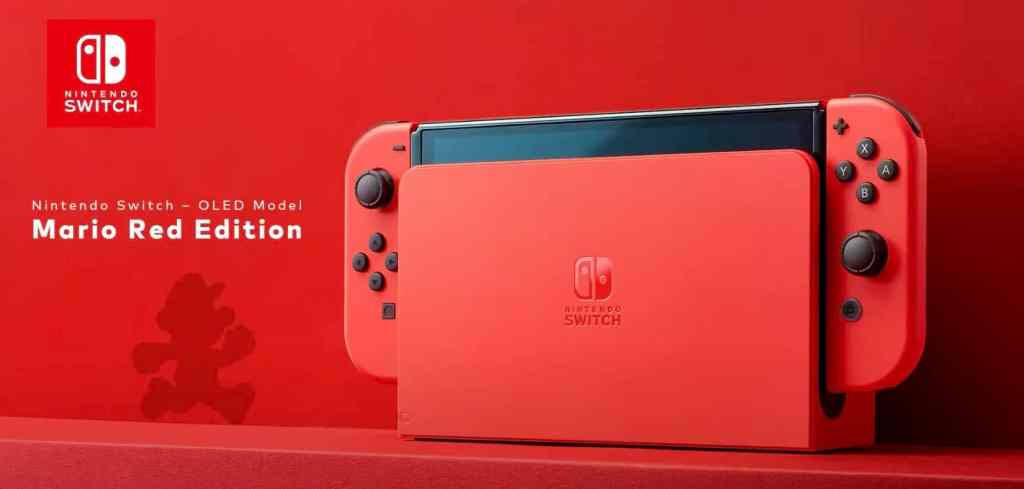 At the conclusion of the Super Mario Bros. Wonder Direct, Nintendo revealed a new Nintendo Switch OLED Model – the Mario Red Edition. This console is red all over, and includes subtle Mario theming. On one corner of the console, it features a shadow Mario, and you can also spot golden coins on the inside of the dock.
The new console launches on 6 October 2023, and is expected to retail at the typical OLED price point – around US $349.99.
---
Super Mario Bros. Wonder Release Date
Super Mario Bros. Wonder launches for Nintendo Switch on 20 October 2023.