Summer Game Fest 2023 showcased many hotly anticipated games – as well as a few hidden gems – slated for release later in 2023 and early in 2024. In addition to the Summer Game Fest 2023 showcase, which saw the gameplay reveals for Prince of Persia: The Lost Crown, Mortal Kombat 1, and Final Fantasy VII: Rebirth, we also received hands-on time and private gameplay demos of the show lineup.
While the event itself was distinct from the old-fashioned spectacle of E3, Summer Game Fest 2023 was still a fantastic showcase for the next wave of new releases. In this roundup, we're highlighting several games from Summer Game Fest 2023 – as well as the Day of the Devs lineup of indie games – that made the biggest splash in our minds.
Table of Contents
---
Alan Wake 2
Release Date: 17 October 2023
Platforms: PC, PS5, Xbox Series X/S

The return of Alan Wake has been a long time coming. Remedy Entertainment's sequel to its cult hit continues a bizarre, supernatural plot, while also connecting itself to the studio's previous game, Control. While the sequel is about Alan's return, it's not the only story to be told. The haunted writer will share the spotlight with new protagonist Saga Anderson, an FBI agent who has her own dark descent into Bright Falls. 
In a behind-closed-doors demo at Summer Game Fest, I was impressed at how Alan Wake 2 builds upon the active storytelling of the original, while embracing elements of classic survival horror games, in the vein of Resident Evil.
During the demo, Saga Anderson was hunting for clues in a forest, all of which were seemingly left behind by the previous antagonist of the series, Robert Nightingale. Things quickly turned sinister when the Dark Presence invaded the forest, sending possessed adversaries after Saga.
In true survival horror fashion – the game even uses a grid-based inventory management system – Saga has to manage her meagre resources while fighting against the Taken, evading their strikes, and using the light to weaken them before finishing them off with firearms.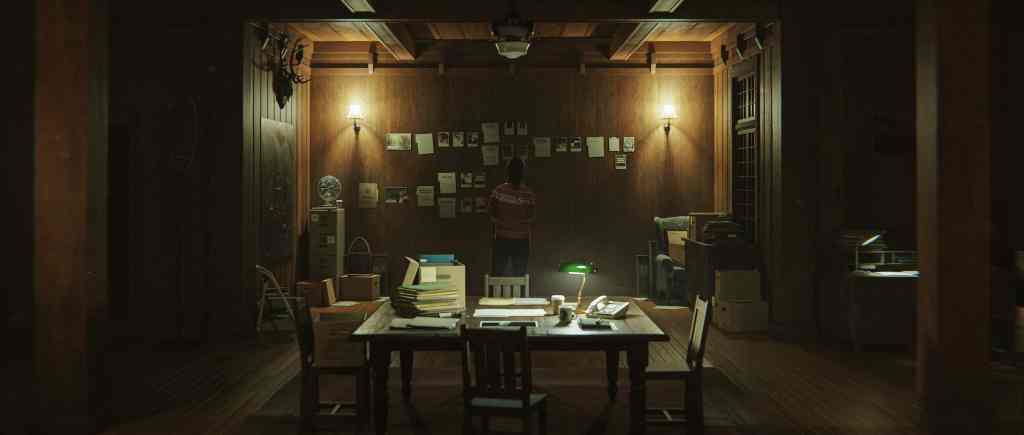 In addition to combat and puzzle-solving, you can also interact with Saga's investigation into the town's bizarre story. She can pull up a remarkable 'mind palace' at any time, which whisks her away to an imaginary office where she can examine her evidence board, and also upgrade her gear, too.
Alan Wake 2 is shaping up to be a really clever revival that not only leans into the original's weird and engaging storytelling, but also enhances the scares and tension in a big way. It was one of my personal favourite games from Summer Game Fest, and I cannot wait to see more of it.
---
Viewfinder
Release Date: 18 July 2023
Platforms: PC, PS5, Xbox Series X/S

First debuting at The Game Awards 2022, Viewfinder is a narrative-driven puzzle adventure game about exploring a VR world and bringing the objects contained within photographs to life. What makes the game so inventive is how it plays with perspective for puzzle solving.
You essentially cast optical illusions, using photos to overcome obstacles. In one puzzle, a picture of a normal building can be positioned in front of a platform gap, and by tilting the photo slightly, the building becomes a ramp in the explorable world, which you can then physically use to reach the platform.
Seeing the game in action was mind-blowing, and I was impressed by how much you could warp and manipulate aspects of the environment in your choice of objects. It was one of the most inventive games I saw at Summer Game Fest, and I'm excited to see just how far you can skew the game's world.
You can play a demo of Viewfinder on Steam and PlayStation.
---
Remnant 2
Release Date: 25 July 2023
Platforms: PC, PS5, Xbox Series X/S

The original Remnant from Gunfire Studios was an interesting blend of a deep, co-op-focused dungeon-crawler and a third-person shooter – all wrapped within a Souls-like experience. The sequel, Remnant 2, builds upon the previous 'looter-shooter' action, but leans more into deeper RPG mechanics. As you travel through desolate and hostile worlds facing off against the Root,  your chosen hero builds their powers and arsenal of weapons to stand on equal footing with the cross-dimensional threat.
With the time I spent playing Remnant 2, it was clear the sequel keeps up with what made the original a success – focusing on the satisfying loop of action and dungeon-crawling gameplay. But it goes a bit deeper by refining the character growth systems into interesting new classes with some personality.
For instance, the new Hunter class relies on ranged combat, and has a dog companion which can aid in combat and healing. There's also a more profound need to acquire loot and build different character types for your classes, potentially leading to a compelling endgame for this sequel.
---
Sonic Superstars
Release Date: Autumn 2023 [Northern Hemisphere]
Platforms: PC, PS5, Xbox Series X/S

As developer Sonic Team continues to embrace 3D worlds with its recent games, Sega is still giving the 2D realm some love with the upcoming Sonic Superstars. As a throwback to the classic era of Sonic, this game is all about blazing your way through tightly designed levels and obstacle courses at high speeds – all while grabbing as many rings and power-ups as you can. This spin-off is classic to the core, but it also offers a surprisingly robust co-op experience of up to four players at once.
From my limited time with the game, I got to explore a revamped take on the Green Hills zone as Sonic, and that familiar momentum-based movement and sense of speed from the classic 2D games is well and truly present. Some new twists include sections on the level that play with perspective – such as moments where Sonic wall runs horizontally across stretches of the level – and some points where you actually get tossed into the background of the level, and must carefully manoeuvre your character at a distance.
Sonic Superstars looks to offer a faithful take on 'classic Sonic,' but with some nice twists. It felt really great to play a Sonic game that focuses on what made the originals such endearing titles.
---
Cyberpunk 2077: Phantom Liberty
Release Date: 26 September 2023
Platforms: PC, PS5, Xbox Series X/S

CD Projekt Red's Cyberpunk 2077 has come a long way since its troubled 2020 debut. With Phantom Liberty, the game will get its one and only expansion, which adds a new story, new location, and new characters, including rogue agent Solomon Reed, played by Idris Elba. However, the biggest change that Phantom Liberty will bring is a sweeping overhaul and set of tweaks to the game's design and engine, which aims to make the return to Night City feel brand new.
From the bit of the expansion I experienced, that overhaul was immediately clear. While exploring the new district of Dogtown, getting settled in with the new characters and storyline, I got accustomed to the revised skill tree system, which expands and streamlines abilities to focus on role-playing as a more defined character, and dove into the enhanced and sharper combat gameplay. It was a noticeable step up in quality that gave me pause, and I think familiar players will be surprised at just how much of an upgrade this game offers.
Much like The Witcher 3's expansions, Phantom Liberty will allow players (new and old) to start a new save that jumps straight into the fresh content. This expansion might end up being the game changer that will redefine CDPR's sci-fi RPG.
---
Beastieball
Release Date: TBD
Platforms: PC, PS5, Xbox Series X/S

Beastieball is a game that mashes volleyball with Pokemon-style creature battles. It's a very weird mix, one that was a bit hard to grasp on the initial pitch, but it all comes together when the game is in action. Coming from the developers behind Chicory: A Colorful Tale, Beastieball focuses on exploring a vibrant and colourful world where trainers use teams of "beasties" to battle others.
Though on the surface it feels like just a Pokemon-style game, the brief glimpse I saw showed great promise as a game that has a weird, kinda loveable RPG twist on volleyball, but also feels like a nice, wholesome experience. The world of Beastieball was immediately charming, and I want to see more of it. A demo is currently available on Steam.
---
Mortal Kombat 1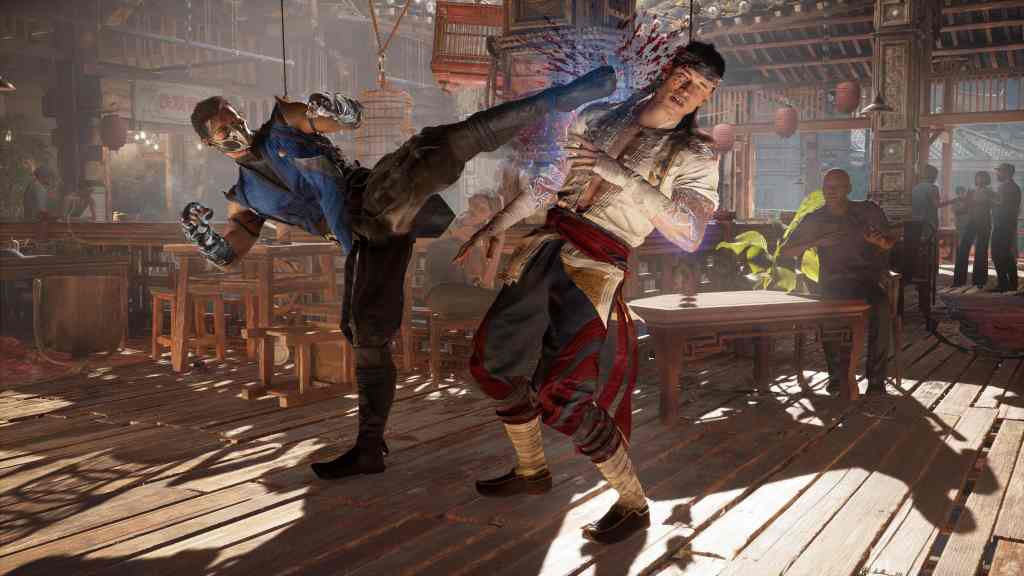 Release Date: 8 October 2023
Platforms: PC, PS5, Xbox Series X/S, Nintendo Switch

The Mortal Kombat series has another reboot on the way, but this time NetherRealm is taking it much further with a total restart back to square one. Following Mortal Kombat 11, Liu Kang is now a Fire God, and he's remade the universe to set things right following Shang Tsung and Kronika's destructive choices. With a new universe, many MK fighters return, but with interesting changes, and that's a big part of the charm.
From my extended hands-on time with the game, it was clear that MK1 offers the most significant gameplay upgrades that the series has seen in some time. The new Kameo system, which allows players to call in an assist from another MK fighter, significantly ups the chaos of the series' brutal action and adds more complexity. It was a thrilling addition to see in action, and I'm very curious to see which other characters are going to make it onto the roster.
For more on Mortal Kombat 1, check out GamesHub's in-depth preview, which features some commentary from the development team.
---
Foamstars
Release Date: TBD 2023
Platforms: PS5, PS4

One of my biggest surprises at Summer Game Fest was how much fun I had playing Foamstars. When it was first revealed at PlayStation Showcase in May, the communal sentiment framed it as a Splatoon/hero-shooter derivative with a weird foam gimmick. While that's not unfounded, actually playing Foamstars and seeing it in all its glory was a blast. During my hands-on session, I got to play several rounds of the standard multiplayer mode, a foam-focused twist on team deathmatch.
With a roster of multiple heroes, I focused on the character Jet Justice – who wields a foam shotgun and a special foam dive bomb attack. I acted as my team's Heavy unit by pulverising foes with large foam blasts to pin them down. There was a lot of foam going around, which was great – the game's focus on mobility means that you can surf on your team's foam spread to quickly flank enemies. 
It's a lot like Splatoon, but with more focus on vertical movement, and with punchier combat. I was surprised by how quickly I got into the swing of things, and was having a blast just throwing myself into the thick of it with the team. It's a charming blend of Splatoon with Overwatch, and while it's entering a very crowded field, this game might end up being a surprise hit with players looking for a quirky team shooter to dive into.
---
Hauntii
Release Date: TBD
Platforms: PC

One of the most intriguing games at Summer Game Fest was a little title called Hauntii, coming from developer Moonloop Games. Focusing on the titular spirit, you play a ghost who has to explore a mysterious realm beyond life and death, which is slowly being corrupted by strange forces. While exploring this world, you can possess objects to overcome puzzles, interact with other quizzical spirits looking to uncover what's happened in the realm, and fight off rogue ghosts looking to absorb your essence.
It has a similar style to other 2D indie action games that focus on atmosphere, but its core gameplay has some elements of Hades and, surprisingly, Geometry Wars. It uses a twin-stick style control scheme for movement and combat, and it's a very slick set-up to explore and fight through a gorgeously-designed world. The short glimpse of Hauntii I got was incredibly atmospheric, alluring, and satisfying. Hauntii was a neat gem at the Day of the Devs showcase.
---
Armored Core 6: Fires of Rubicon
Release Date: 25 August 2023
Platforms: PC, PS5, PS4, Xbox Series X/S

There were doubts about the Armored Core series returning after developer FromSoftware had achieved monumental success with Dark Souls, Sekiro, and Elden Ring. After a first look, this sequel seems to be a significant reinvention for the challenging and deeply complex mech-combat franchise.
I was impressed by how much the franchise's main elements of brutal mech action and customisation have been updated. Furthermore, I was pleased with how FromSoftware's modern sensibilities for design and action have upgraded Armored Core as well. Though it's not 'Armored Souls,' AC6 certainly has some Souls influences running under its hood, and I'm very eager to dive in further.
For more on AC6: Fires of Rubicon, read GamesHub's full preview of the lengthy developer walkthrough from Summer Game Fest.
---
Oxenfree 2: Lost Signals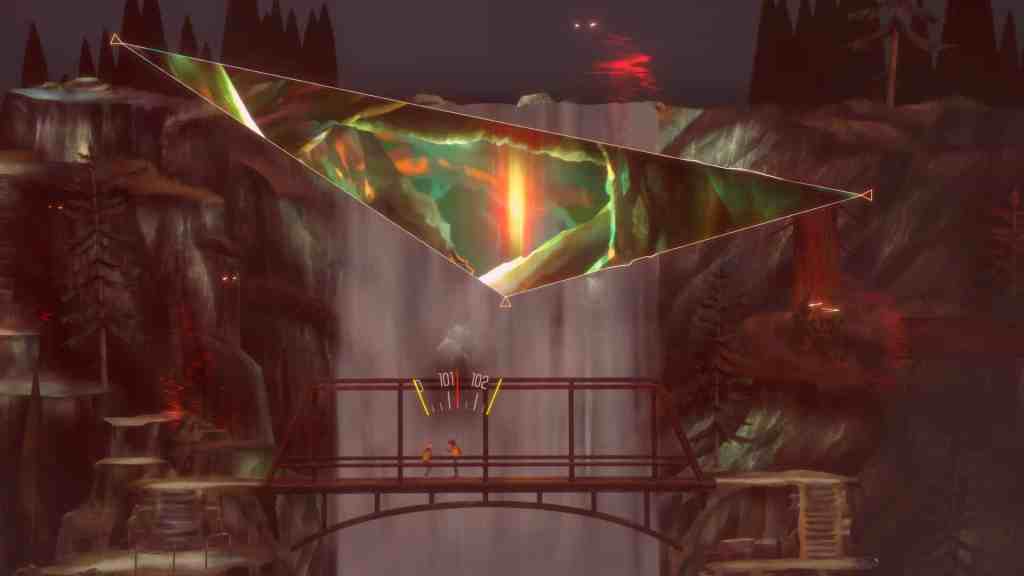 Release Date: 12 July 2023
Platforms: PC, PS5, PS4, Xbox Series X/S, Nintendo Switch, iOS, Android

The original Oxenfree became a much-loved adventure game for its rich storytelling and atmosphere, and its sequel looks to expand the scope in a big way. Oxenfree 2: Lost Signals takes place five years after the original, this time spotlighting a new protagonist named Riley, who returns to her hometown of Camena to investigate strange signals. Along the way, she'll interact with other supporting characters to build bonds and learn some hidden truths about Camena and those who reside there.
In the preview at Summer Game Fest, I got to experience much of the opening, which did well to showcase the sprawl of the new island setting, and the unique dialog system, where players are able to chat with other characters through radio, or in person. 
While the first game focused on teens facing a supernatural threat, the sequel is about adults, and the storytelling and tone felt more introspective and mature, as a result. Even from the short demo, I was taken in by Riley and her companions, and I was impressed by the quality of the writing and performances. It's a massive leap forward from the original, and with a more mature story about loss and nostalgia, it feels like a sequel that will dive into more character-driven moments. That's made me excited to see what's to come.