At CES 2023, Sony unveiled its very first PS5 controller designed with accessibility in mind. The project, codenamed 'Leonardo' is a customisable 'disc' controller and kit that allows players to swap buttons and assign controls in a way that best suits them. The basic controller appears as a multi-button pad with a single joystick, and this can be combined with a second Leonardo controller, a base PS5 DualSense controller, or in combination with a second Leonardo controller and a DualSense – whatever works for the player.
Users are able to adjust which buttons are included on their Leonardo controller, swap out what each button does and its shape, change the distance of the joystick, and even connect third-party accessibility accessories to address challenges like motor control, difficulty holding controllers for long periods of time, accurately pressing buttons, and positioning fingers.
Specialty switches, buttons, analog sticks, and other additions are compatible with Leonardo via four 3.5mm AUX ports.
Buttons can also be mapped via the PS5 console itself, which will offer hearty remapping and control settings stored on individual player profiles (up to three per player).
Read: How inclusive design in video games benefits everyone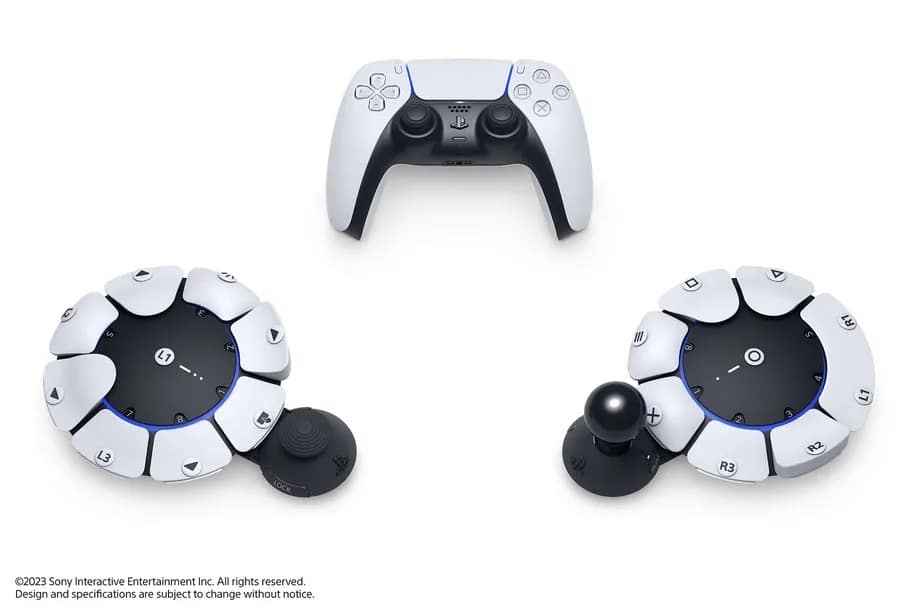 The Leonardo controller is currently in development, with the prototype model being made in consultation with organisations including AbleGamers, SpecialEffect and Stack Up, as well as input from accessibility consultants, PlayStation community members, and game developers.
'Our team tested over a dozen designs with accessibility experts, looking for approaches that would help address key challenges to effective controller use,' So Morimoto, Designer at Sony Interactive Entertainment, explained in a blog post detailing Leonardo's major features.
'We finally settled on a 'split controller' design that allows near free-form left/right thumbstick repositionability, can be used without needing to be held, and features very flexible button and stick cap swapping. Because players can customise Project Leonardo according to their needs, there is no one 'right' form factor. We want to empower them to create their own configurations.'
Sony has thanked everyone who contributed to the design of the controller, and who advocated for better accessibility tools voraciously over the last several years. As many will note, Sony has arrived fairly late to the accessibility table – Project Leonardo follows in the footsteps of the Xbox Adaptive Controller, which has been available for everyone since 2018.
Still, it's great to see Sony taking new strides into the world of accessibility, and working to create a better gaming future for everyone. Stay tuned to hear more about Project Leonardo and when it will launch for PS5.