To celebrate the legacy of the Skyrim modding community, Bethesda ANZ has commissioned a weird little surprise for players: a new NPC follower in the form of Bethesda ambassador and UFC fighter Robert Whittaker. While the collaboration seems very wild, Whittaker has actually worked closely with the Australian Bethesda crew for years, helping to promote its games online and at events like PAX.
He's now available as a fully-voiced NPC follower, with players able to download the mod from Bethesda.net (PC and Xbox). When players journey through Whiterun, they'll find Whittaker wandering the town or attempting to teach children how to defend themselves.
Read: Fishing doesn't add much to Skyrim, but it hardly matters
In addition to a complete model and voiced lines, Whittaker has a unique, scripted fighting style and an entire quest players will need to complete to recruit him as a follower.
While having celebrity mods in Skyrim isn't uncommon — there are thousands and thousands of Skyrim mods out there — it is fairly unique for a celebrity to have an official mod, and to have one that's fully voiced.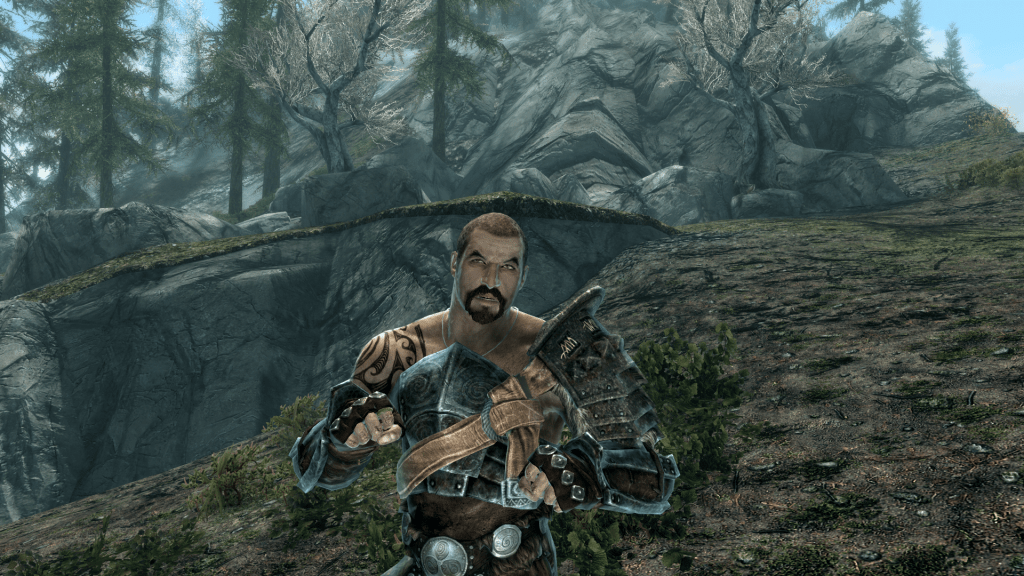 'It's a little surreal for me to be a part of something that has had such an impact on my life,' Whittaker said of the new mod. 'I must have put hundreds of hours into Skyrim alone, not to mention the other Bethesda titles and it's one of my favourites. For me to be a part of something like this is a dream realised.'
He also encouraged players to visit him in the game and 'punch on' if they're keen.
Whittaker dove into Skyrim Anniversary Edition for himself on Thursday, 16 December in an effort to raise money for Cure Cancer and Game On Cancer. You can find the VOD of the Bethesda Holiday Special Stream, which features Whittaker, here.
It's a good bit of fun all around, and a nice nod to Robert Whittaker's contributions to Bethesda over the years.
This article has been updated since its original publication.