If you've ever wondered what Sonic the Hedgehog really smells like, Sega finally has a delicious, fruity answer for you. Now available on the Sega Europe merchandise store is a fresh set of colognes that illuminate the scents of the company's most iconic franchises.
Sonic the Hedgehog, Yakuza and Shenmue have all received new branded perfumes, with scents representing the distinct 'feel' of each game. They're being sold for around 29,56€ (AUD $46) each, and are currently available for pre-order — but sadly, it doesn't appear the store ships to Australia.
Instead of smelling the scents yourself, you'll need to rely on the very unique descriptions of each character's signature smell.
Read: Sega and Microsoft will explore the future of cloud gaming together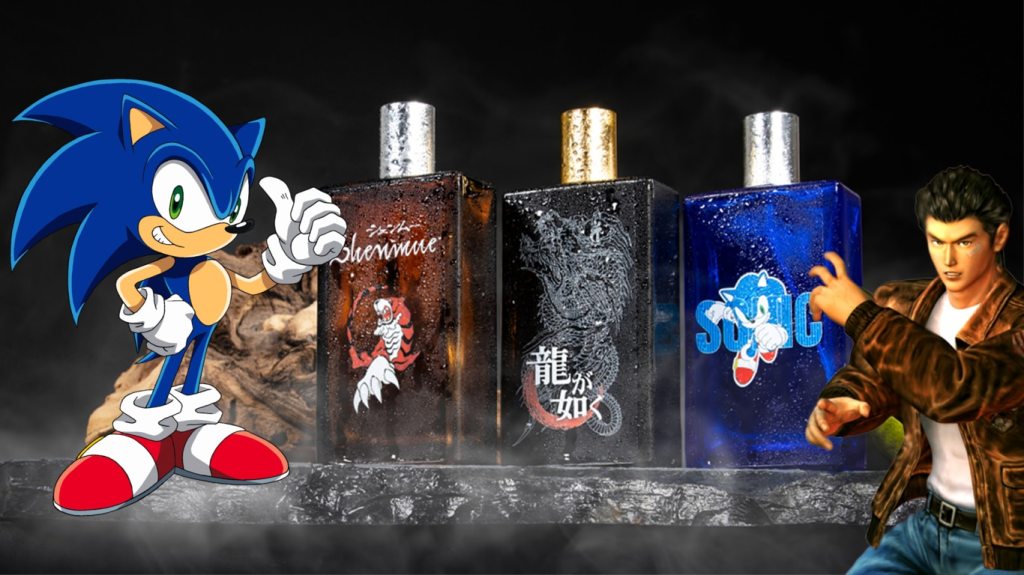 Sonic the Hedgehog apparently smells quite citrusy, with 'a zing of grapefruit zest and exotic lemon and lime, topped with the [scent] of the ocean breeze and chilled melon fade.' There's also 'rich base tones of leather, suede, and cedar'.
So, there you have it: citrus, with hints of leather and cedarwood. The perfect cocktail of Sonic smells. It's not quite what many would imagine — Sonic runs a lot, so I'd expect a hint of sweat, for one thing — but the combination is reminiscent of Sonic's iconic starting level, Green Hill Zone, which includes plenty of trees.
If you're after a more mature scent, both the Shenmue and Yakuza colognes offer more earthy, traditional tones.
The Shenmue scent, known as 'Tobacco and Gold' includes just that: cardamom and bergamot, 'smouldering' golden tobacco, deep orris and patchouli.
Meanwhile, the Yakuza scent includes a hint of liquor with 'a deep and mysterious scent of antique oak, cedarwood, beeswax infused with smoky bourbon, leathery rose and scorching pimento'.
There's a lot to unpack here, but both Yakuza and Shenmue are fairly well-representing in the scent stakes. Each cologne illuminates more about both games and their respective protagonists, and should give wearers a hint of distinction.
The Sonic scent being citrusy is a bit less understandable — but it does answer some very important questions about Sonic and his personal hygiene.
All the new Sega colognes come in fancy collectable bottles. The Sonic one is a bit garish, but that gels with Sonic himself. The Yakuza cologne is the best-looking of the lot, and the one that's likely to be in the highest demand.
While Aussies will need the use of a shipping service to grab the scents, they could be a perfect gift for die-hard Sega fans. At the very least, the colognes answer essential questions about what some of these characters actually smell like.