While a Red Dead Redemption 2 sequel may be a long way off, Take-Two CEO Strauss Zelnick believes the franchise could continue long into the future, and carve out a legacy as prolific as the James Bond films.
In a new interview at the Jefferies Virtual Global Interactive Entertainment Conference (via VGC), Zelnick fielded a question about a potential sequel for the much-loved Red Dead Redemption games. As someone who'd just seen the (admittedly excellent) new Bond film, No Time To Die, he had a lot to say about franchise potential.
'If it's really, really great, it will keep going,' he said. 'I just saw the new Bond film, that was great. You would like every franchise to be James Bond. There are precious few entertainment franchises of any sort that fall into that category, but they do exist. And I think GTA is one of them, I think Red Dead is one of them.'
As it stands, the Red Dead series has been going for nearly two decades with the first franchise entry, Red Dead Revolver, being released in 2004. It was joined by a spiritual sequel, Red Dead Redemption, in 2010, and later by Red Dead Redemption 2 in 2018.
Both Red Dead Redemption and its sequel received rave reviews, with many praising the franchise's originality, realism and character development. With such high praise, it was only a matter of time before attention turned to the possibility of further sequels to expand the stories of bandits and mayhem on the American frontier.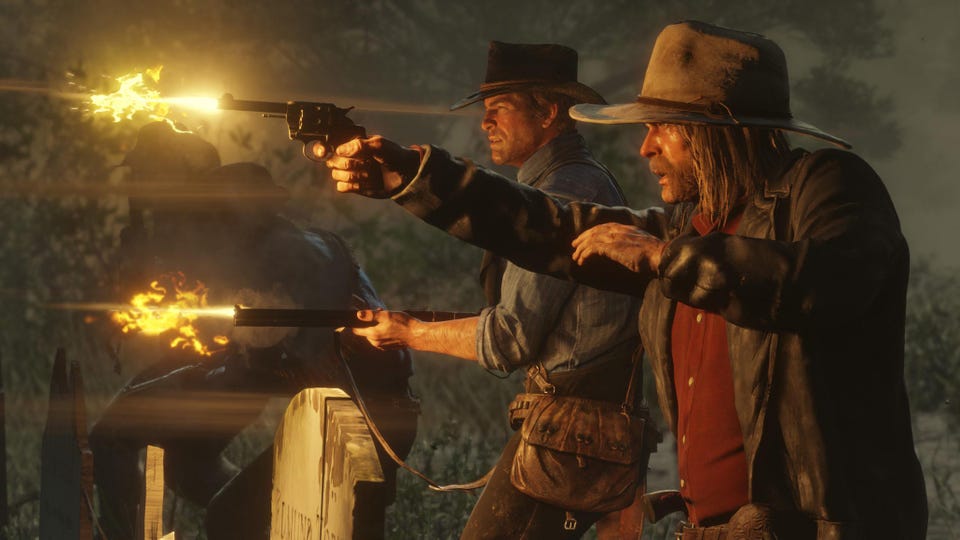 While Zelnick's comments are promising, he made sure to point out future sequels are never a sure thing — and that it's best for franchises to take big breaks in between major releases.
'It … requires you to be thoughtful and willing to rest the titles, so you have a sense of "wow, this is a rare event",' Zelnick said. 'Annualising non-sports titles runs the risk of burning out the intellectual property, even if it's good.'
'So we take the time to make something we think is incredibly phenomenal, and we also rest titles intentionally so that there's pent-up demand for that title, so it's a special event.'
Given Red Dead Redemption's last release arrived just three years ago, and that Red Dead Online continues to grow its community in 2021, don't hold your breath for a sequel any time soon — but know that Take-Two has big plans somewhere down the track. A sequel may be far off, but it'll hopefully be well worth the wait.
The next major project for Take-Two is likely Grand Theft Auto 6, a game that definitely fulfils Zelnick's 'pent-up demand' criteria. It's one of the most highly-anticipated modern games (a title it shares with Bethesda's Elder Scrolls 6), but there's no indication of when it'll arrive just yet.
As with everything in games, good things come to those who wait. It appears Take-Two has major plans in the works for its main franchises, but patience will be key to the wait.