The Pokemon Company and the Van Gogh Museum have officially revealed their teased collaboration, which arrives in the form of special Van Gogh-themed Pokemon merchandise depicting Pikachu as the famous painter. The collection includes a plush and a statue of Pikachu dressed as Van Gogh, as well as an accompanying tote bag – but it appears the item that is most in demand is a limited edition Van Gogh Pikachu promo card for the Pokemon Trading Card Game (TCG).
This special card features Pikachu in a hat, rendered in the painterly style of Van Gogh. 'Pikachu with Grey Felt Hat' is a unique card, and even has its own special 'Pika-Portrait' move, which allows players of the TCG to search their deck for a Pikachu, and put it onto their Bench for play. While it's not a significantly powerful card, it is very rare. For that reason, it appears to have attracted swarms of scalpers.
Read: Pokemon teases collaboration with the Van Gogh Museum
In videos posted to social media, Pokemon fans visiting the Van Gogh Museum have shown off hordes of alleged scalpers swarming the museum to grab the Pikachu with Grey Felt Hat promo card, which can be obtained by purchasing any of the special merchandise items from the Pokemon collaboration.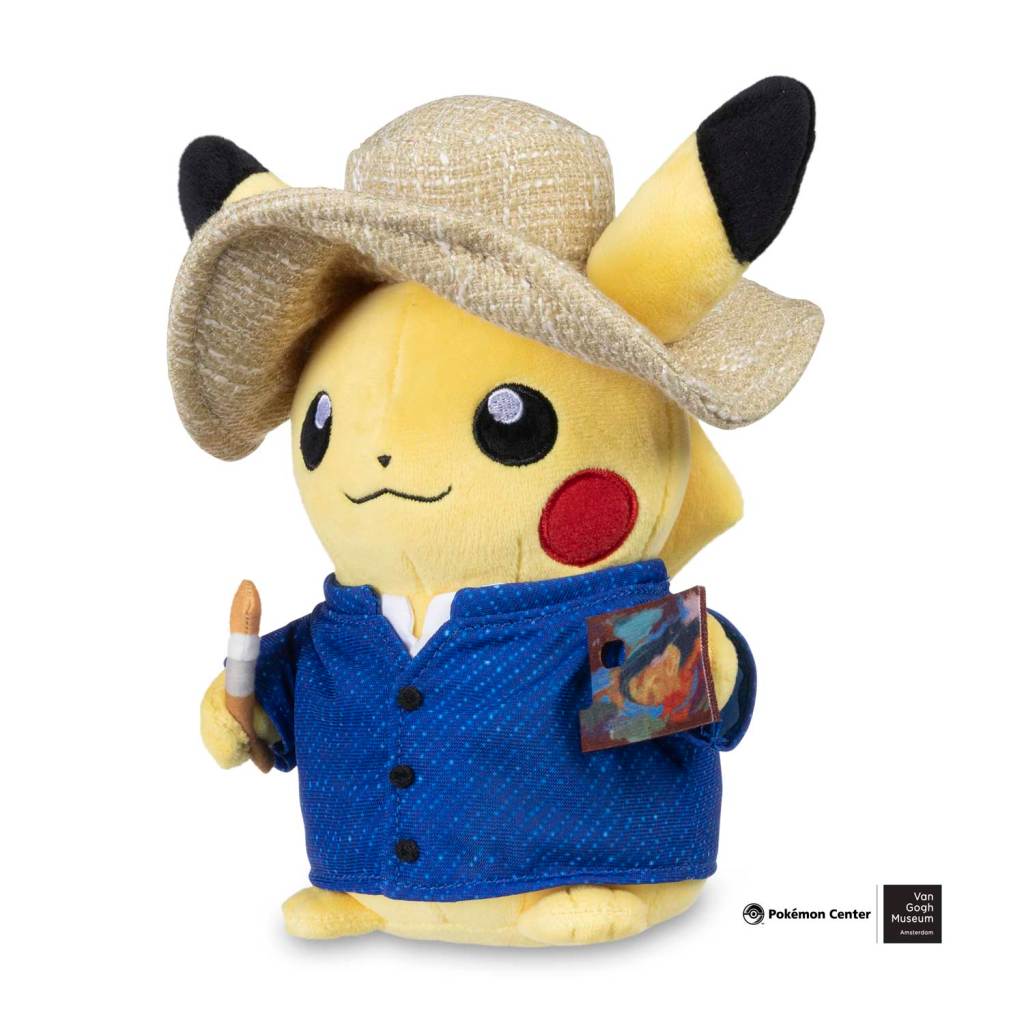 "This makes me so sad and is why we can't have nice things," commenter Joe Merrick wrote on Twitter, in a post that's since spread online. "I saw so many wanting to go over in the first few days just to get any card and merch to resell. This is not an acceptable practice. If you do that, shame on you."
In recent years, the Pokemon TCG has been surrounded by scalpers, as the collectors market has significantly grown. In the case of special promo cards, which are typically free with particular purchases or as part of celebrations, they've become incredibly sought-after, thanks to a falsely inflated online market.
Per reporting from VGC via Price Charting, the Pikachu with Grey Felt Hat promo card has already hit the market at an eye-popping price – around £540 | US $670 as inflated by those who seemingly stormed the Van Gogh Museum to resell the card.
It's an unfortunate situation all around – for those who genuinely wanted to obtain the card and now can't, for those looking to visit the Van Gogh Museum on more peaceful terms, and for those workers now subject to hordes of scalpers. Should behaviour like this continue, it's likely The Pokemon Company will have to reconsider releasing promo cards in this way.
Those looking to obtain the special merchandise from the Van Gogh Museum will need to remain patient as the furore dies down. While the merchandise and promo card are available from the Pokemon Center website, it does appear stock is dwindling as collectors flock to obtain these items.