The Australian Centre for the Moving Image (ACMI) has commissioned and released its first-ever video game work, as part of Gallery 5, the museum's space for experimental works on internet and digital culture. HYPER//ECHO is the name of the game, which you can play online, and it'll be exhibited from 3 April 2022 until 1 July 2022.
Designed around the idea of the transient nature of the internet and our increasingly digital world, HYPER//ECHO is a multiplayer project that encourages participants to build structures and leave cryptic messages within its environment. However, it also requires that users return and continue to maintain those structures as they slowly decay over time.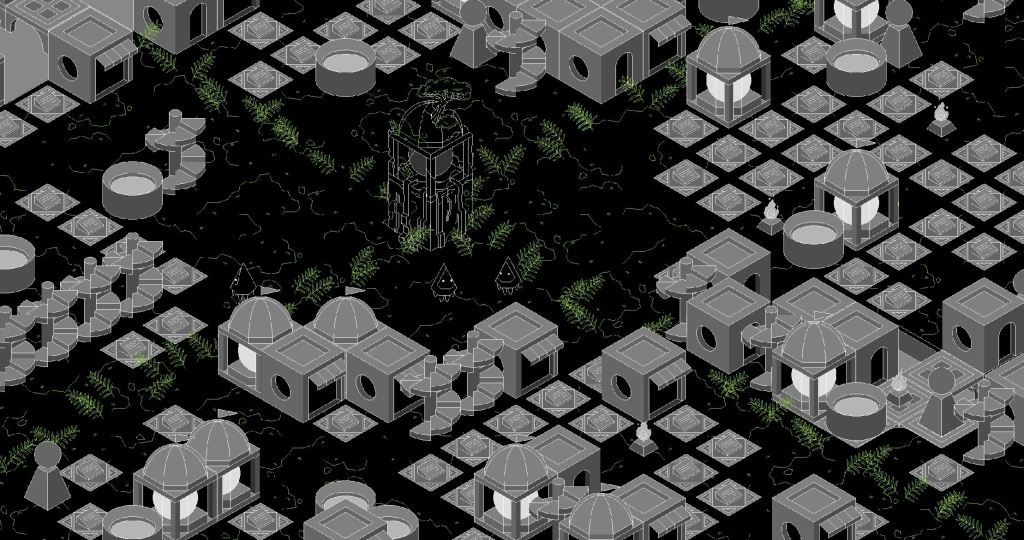 Read: God, give me a body: How virtual events and museums can learn from video game festivals
The artist statement reads: 'HYPER//ECHO points to our relationship with technology and the digital world, how brittle and ephemeral–often by design–its infrastructure really is, and to the fundamental human desire to preserve and pass down knowledge, even when buildings crumble down, languages wane, and hyperlinks break.'
The game itself is both eerie and serene, depending on the state of mind you might be in at the time, with the knowledge of its eventual decay adding a heavy dash of melancholy to its atmosphere. That may be unsurprising, given some of the people behind the project.
HYPER//ECHO has been developed by Firepit Collective, a Melbourne-based group made up of artists and gamemakers, many of whom are known for the infamous and eponymous firepit of the Freeplay Zone. The project is led by Cecile Richard, a designer who has previously won awards for her microgames Under A Star Called Sun and Novena.
Joining Richard are Andrew Gleeson, Brandon Hare, Krystal McDonald, Jae Stuart, Jonathon Tree, Marc Pagliuca, and Andrew Karalis.
HYPER//ECHO will be on exhibition until 1 July 2022, after which it will enter the permanent collection at ACMI. The game's code will also be made open source at that time.
You can play HYPER//ECHO on ACMI's website.