Peter Molyneux's Legacy is an ambitious new project which aims to bring a Sim City-like metaverse to life through the power of NFTs and the blockchain. While public opinions on blockchain technologies are still divided, and critics point to major environmental concerns with their use, that hasn't stopped NFT games like Legacy growing. Recently, the game opened the floodgates for the purchase of in-game digital land — and punters immediately flooded in, dropping around US $50 million (AU $70 million) on plots despite the game not being released yet.
The most expensive plot sold for a jaw-dropping US $900,000 (AU $1.3 million).
It's important to note that these plots don't correspond to real world locations. They only exist as virtual properties in the world of Legacy, which is a yet-to-released game relying on the blockchain to succeed.
According to developer Molyneux, who has become known for hyperbole and extraneous hype, the game is designed to be a 'creative entrepreneur's dream' where players are able to buy and sell virtual goods for real world profits.
Read: The metaverse is not new, and it won't change the world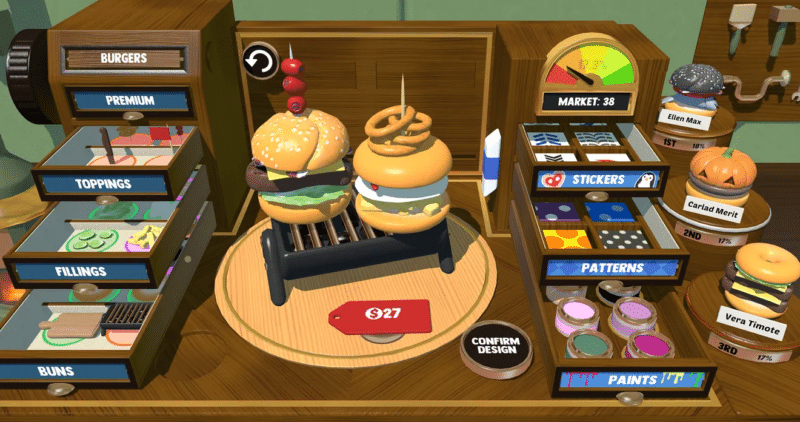 By purchasing property, players are reportedly able to establish their own 'blockchain business association' and form partnerships with other players in the game. What you'll actually be able to do in the game is currently unclear, but it appears there's some element of in-game architectural design or townscaping involved as players create their own virtual goods for other users to purchase.
While interest in Legacy has continued to grow since its announcement in 2019, its entire gameplay model still appears to be purely speculative, relying on players to build and design new content as they 'play'. Some have even gone as far as calling it a 'scam' based on the nebulous details about the game, and Molyneux's renowned tendency to exaggerate the scale and interactivity of his games.
But regardless of popular opinion, it appears Legacy is steaming ahead, with the wildly successful launch of land sales netting major profits for the 22cans development team. It appears these sales promise major future profits for early investors, but how this will be achieved is yet to be detailed.
As Axios journalist Stephen Totilo points out, Legacy is still an NFT project relying on speculation, rather than proven future gains. While investors expect to be able to pass on the virtual goods their blockchain 'businesses' produce in-game, interest in the market is currently unknown, and could prove to be falsely inflated by Molyneux and 22cans' excitement for the project.
For now, Legacy remains a strange experiment, and one that'll certainly be an interesting case study when it officially launches in 2022.