Australian game developer Paper House (Paperbark) has vowed to track and reduce its environmental impact as it begins work on its next game, Wood & Weather. Given the title is all about looking at the impact of weather and climate change, the new edict will help the team make a positive, lasting change as it educates people about the environment.
'When creating Wood & Weather we felt that we needed to do more than just have commentary on climate change, but actively address it as a team,' said Terry Burdak, lead developer at Paper House.
As development on the game continues, the team will track the studio footprint with the help of academic Dr Ben Abraham.
'There are lots of different contributing factors that go into making a game and, as a small studio, we've felt pretty powerless in reducing our impact, outside of fairly typical measures like recycling, sourcing green energy suppliers, and powering down our equipment regularly,' a Paper House press release said of the change.
'In order to reduce [our] impact, we first need to measure it.'
Read: Making video games for a dying planet
To that end, the studio will collect its energy usage data through power bills and individual wattage metres, as well as measure energy consumption when the team works from home.
Once this data is collected, the team will work with Abraham to increase the studio's sustainability and reduce its overall environmental impact.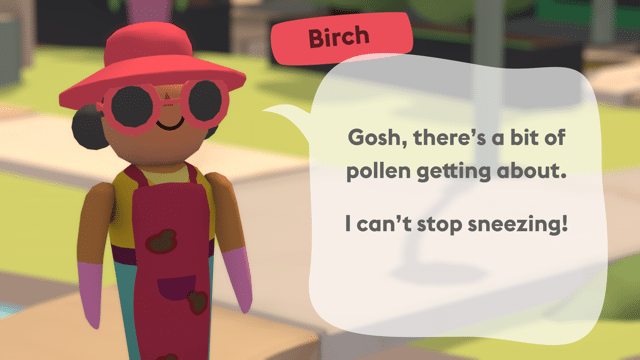 From there, the team will share its data and provide tools for other game developers to create more sustainable practices in the workplace.
'The goal isn't just reducing CO2, but also to create tools in order to get a better understanding of how energy intense game development is,' Paper House said. 'It's something we'll build into our day-to-day production and that we'd like to see as a requirement for future games funds.'
As the gaming and development technologies of the future become more energy-intensive, environmental sustainability should be a key concern for the entire industry.
'It is increasingly evident that the urgency of the climate crisis means that each and every one of us will need to do our bit,' Abraham said in the press release. 'I am excited to see an Australian games studio taking such a proactive approach at the start of the development process.'
His hope, and the hope of Paper House, is that working to track and reduce the studio's environmental impact will create an example to be followed by other developers in the years to come.
Paper House's next title, Wood & Weather, is currently undated but you can follow progress, including on the development of sustainable practices, via the game's Twitter account.