If you go down to Sydney's Royal Botanic Garden today, you're sure to be in for a surprise: a giant, 7 metre long Clawstrider from Horizon Forbidden West, waiting on the lawn near the Sydney Opera House. It stands 3 metres tall, and is packed with shiny, shimmering pieces – all waiting for Aloy to come along with a bow and arrow, and knock them off.
Sydnersiders will find the beast lounging on the Bennelong Lawn, to celebrate the 18 February launch of Horizon Forbidden West – but that's not the only place the Clawstrider will appear. According to PlayStation, these hefty beasts will also be popping in 16 other locations all around the world, to frighten onlookers and delight fans of the game.
'Horizon Forbidden West is filled with incredible adventure and awe-inspiring machines, taking you on a remarkable journey through a vast array of ecosystems – from dry deserts and snowy landscapes, through to lush tropical valleys and beautiful beaches,' said Patrick Lagana, director of marketing at PlayStation Australia. 'It was these environments that were our inspiration for the Global Clawstrider campaign that is rolling out from today – kicking off in our very own backyard, in the beautiful Sydney Royal Botanic Garden.'
Anyone who visits the statue between February 18 and February 22 will be able to use an interactive AR app to watch it come to life – and there's also a chance for keen punters to win a replica of Aloy's spear or a Horizon Forbidden West Collector's Edition box by taking a photo with the beast and sharing it with PlayStation on social media.
One lucky winner will also be able to claim a PlayStation 5 by finding the hidden code on the Clawstrider – but note this is limited to one winner, and may already be claimed by the time you make it to the gardens.
Read: Horizon Forbidden West review – a breathtaking journey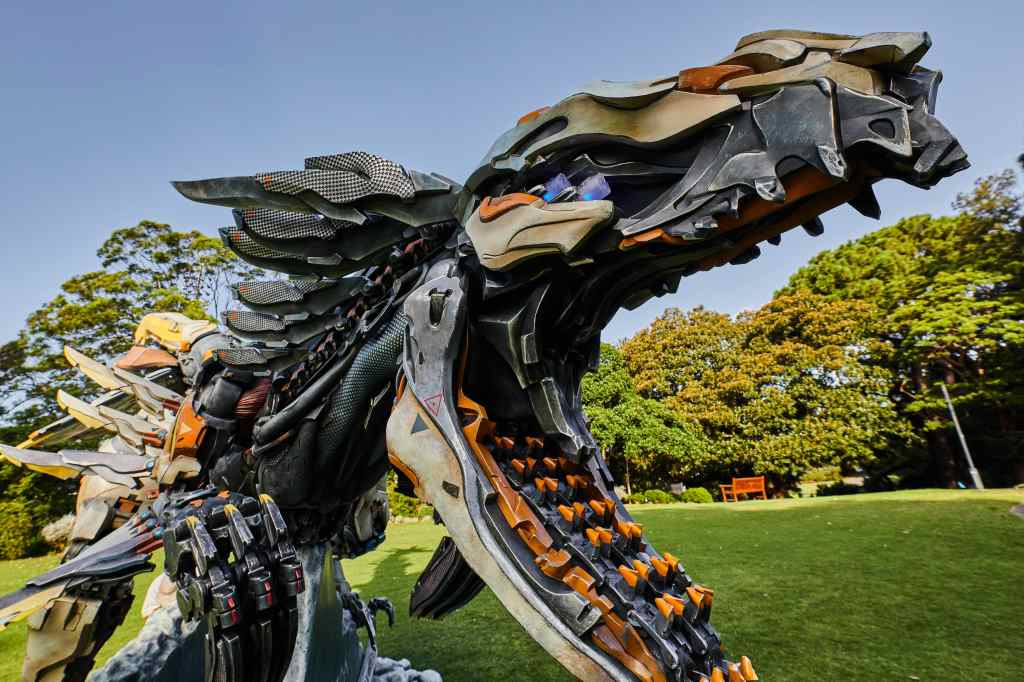 If you're keen for a look it's best to head down over the weekend and see this fearsome beast for yourself.
It really is an impressive creation, with realistic metal joints, detailed canisters, shiny armour and some sharp, gnashing teeth – and it should make for a great photo opportunity, whether you've had the chance to dive in with Horizon Forbidden West or not.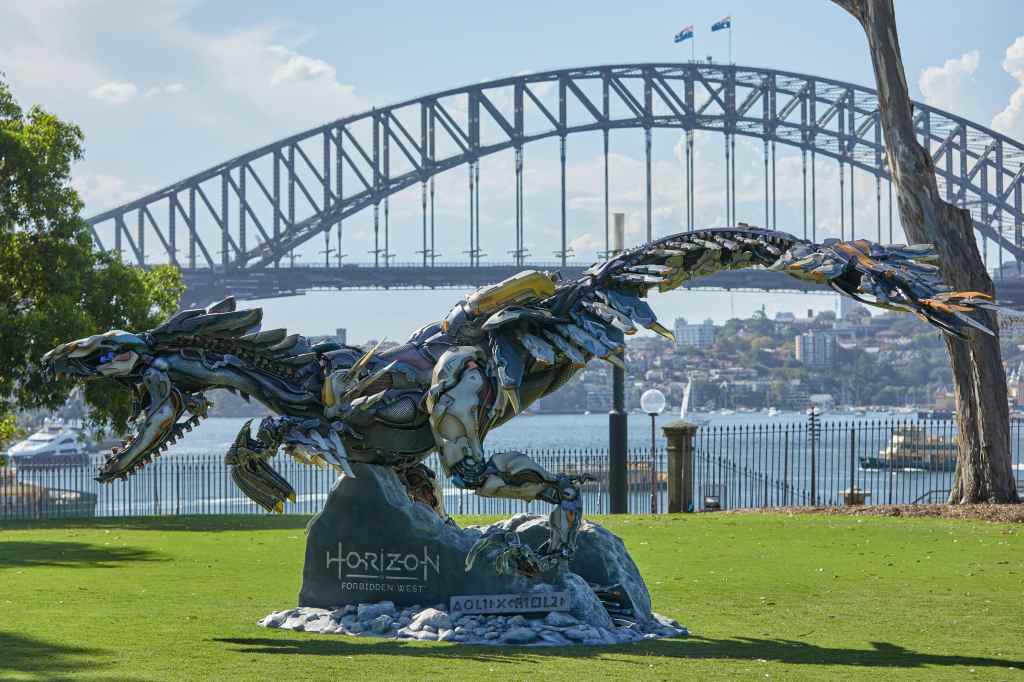 Horizon Forbidden West is out now for PlayStation 4 and PlayStation 5.