Hitman 3 is undergoing major changes, with the title set to be known as Hitman World of Assassination from 26 January 2023. On this date, the game will expand to include the base game content of Hitman (2016) and Hitman 2 (2018), with existing owners of Hitman 3 able to access the entire base trilogy for free, excluding expansion content.
The move follows a promise from developer IO Interactive to keep evolving the franchise, and challenging new players. Going forward, everyone who owns Hitman 3 will have access to the same base content – the campaign stories of all three modern Hitman games – with no need to purchase access passes.
'There will be no more confusion over which edition to buy, what content you own, how to redeem Legacy packs or import locations, etc. We're done with that,' IO Interactive announced.
Two options for purchasing the trilogy will be available from 26 January:
Hitman World of Assassination will cost approximately USD $70 and will contain: Hitman 3, H1 GOTY Access Pass, H2 Standard Access Pass. It will be a free upgrade for existing owners.
Hitman World of Assassination Deluxe Pack will cost approximately USD $30 and will contain all of the above content, as well as H3 Deluxe Pack, H3 Seven Deadly Sins Collection, and H2 Expansion Access Pass.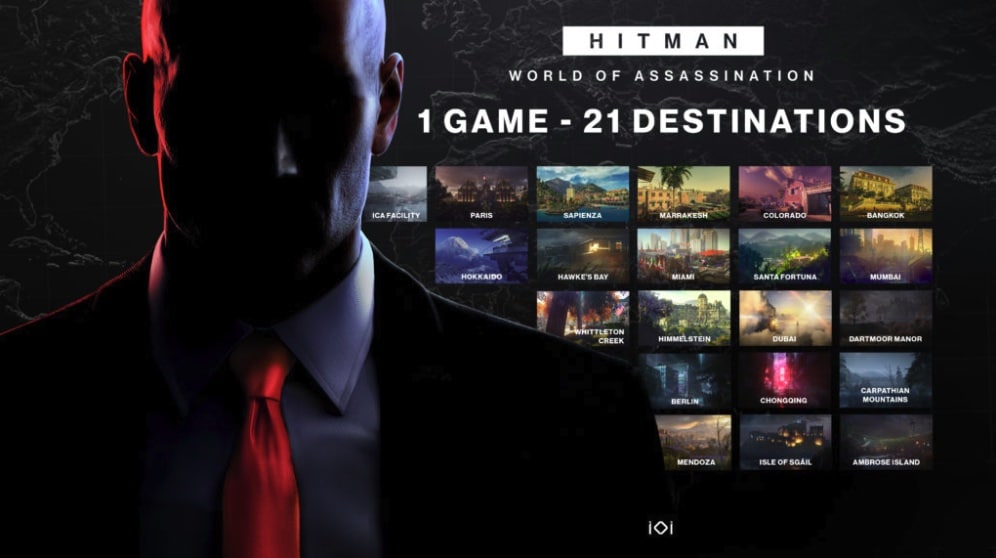 As a result of these changes, the digital, standalone versions of Hitman and Hitman 2 will be removed from sale on all storefronts. Those who already own the games will retain access, and they will be fully playable – however, they will not contain the additional content included in Hitman World of Assassination.
Anyone who has not already purchased the first two games in the series will need to purchase the base World of Assassination pack, which grants access to the entire trilogy.
'We're absolutely certain that these changes will have a hugely positive effect on existing players and new players alike. It will also make our lives a lot easier too, there's no doubting that,' IO Interactive said. 'For many players, it will mean free content to enjoy. For others, it will mean significantly cheaper DLC prices. For new players, who probably aren't reading this here, they'll have a much better experience buying Hitman games.'
IO Interactive has pledged to listen to player feedback as changes are implemented, and keep a close eye on the transition period.
The studio is also currently at work on Project 007, an original game based on the James Bond universe.