Epic Games has acquired Rock Band and Fuser developer Harmonix, with plans for the company to focus on creating new 'musical journeys and gameplay' for Fortnite in future.
While Harmonix will continue to support its back catalogue of games with new downloadable content for Rock Band 4 and Fuser — there's 'lots of great tracks coming as [we] wrap up 2021 and push into next year' — it appears the company's future will focus solely on Fortnite and the advancement of the 'metaverse'.
'[We will] be working with Epic to once again challenge expectations as we bring our unique brand of musical gaming experiences to the Metaverse,' Harmonix said in the announcement post.
In this case, the 'metaverse' refers to the new 3D social spaces and experiences Epic Games is currently building in Fortnite creative mode and other avenues.
In response to questions about the company's future output, Harmonix said there were no current plans for any more Rock Band instruments, with the team being entirely focussed on working with Epic Games on Fortnite going forward.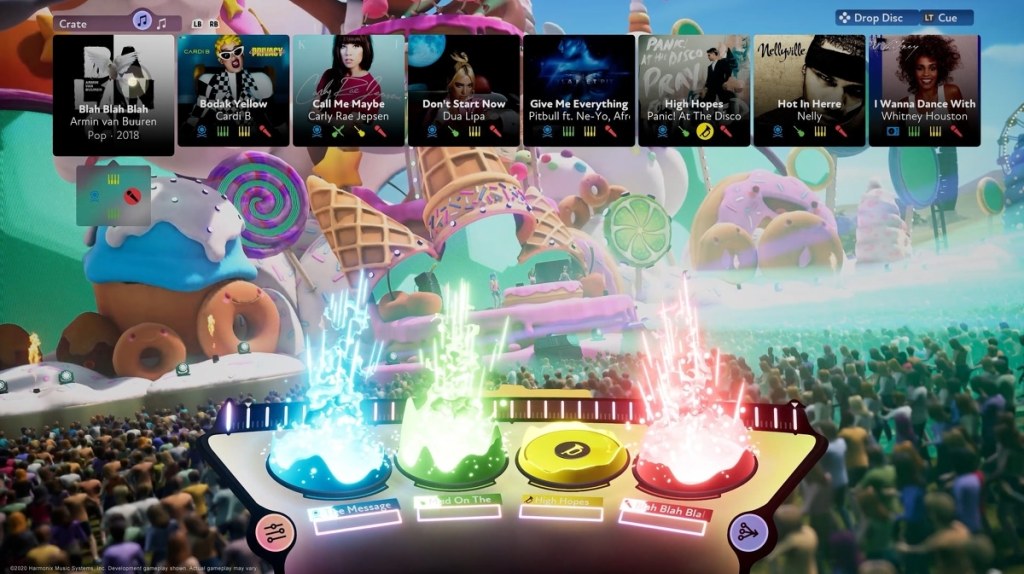 Current plans to support Rock Band 4 and Fuser on all platforms will go ahead, but it's unclear whether support will continue beyond the already-established plan. That means players can look forward to future Rivals multiplayer seasons in Rock Band 4, and fresh Fuser events — at least, until Harmonix announces what's next for the franchises.
With Epic Games and Fortnite diving deep into the creative music space with virtual concerts, it does appear Harmonix will be a great fit for the company. In recent years, performers like Marshmello, Tones and I, and Ariana Grande have appeared at Fortnite events to host new musical 'experiences' for players.
Read: Fortnite officially acknowledges Among Us as inspiration for Impostors mode
Recently, the game also hosted a series of international musical guests via its Soundwave Series which introduced players to fresh hits from around the world.
Given Harmonix's specialisation in music-based games, it's likely the company's expertise will be a massive boon to Fortnite as it dives deeper into this world of music. While it does come at the cost of a clear future for the Rock Band and Fuser franchises, it should lead to some more interesting collaborations in Fortnite going forward.