A new court document filed as part of the FTC vs. Microsoft investigation, concerning the acquisition of Activision Blizzard, has seemingly revealed the future of the Elder Scrolls franchise – and its long-rumoured exclusivity for Xbox consoles and PC.
As shared by The Verge, a publicly-released document cited by the US court reveals a detailed breakdown of Microsoft's approach to its first-party game releases since 2018, all of which are Xbox and PC exclusive from 2023 onwards.
After Starfield and Redfall, the next major release from Microsoft will be Bethesda Game Studios' The Elder Scrolls 6 – which is expected to arrive in "2026 or later". As the document notes, the game will only be available on Xbox and PC.
Console exclusivity for The Elder Scrolls 6 was previously hinted at by Xbox boss Phil Spencer in 2021, when he told GQ that potential exclusivity wasn't about denying other platforms – but that he wanted Xbox to be unique in the market.
Read: The Elder Scrolls 6 is very likely an Xbox exclusive game
"It's not about punishing any other platform, like I fundamentally believe all of the platforms can continue to grow," Spencer said. "But in order to be on Xbox, I want us to be able to bring the full complete package of what we have. And that would be true when I think about Elder Scrolls 6. That would be true when I think about any of our franchises."
Now, we seemingly have the first official confirmation of Microsoft's plans for The Elder Scrolls 6 to skip PS5 entirely. While Redfall and Starfield were launched as exclusives for similar effect – to build the appeal of Xbox consoles – both are original properties, and lack the ties of The Elder Scrolls 6.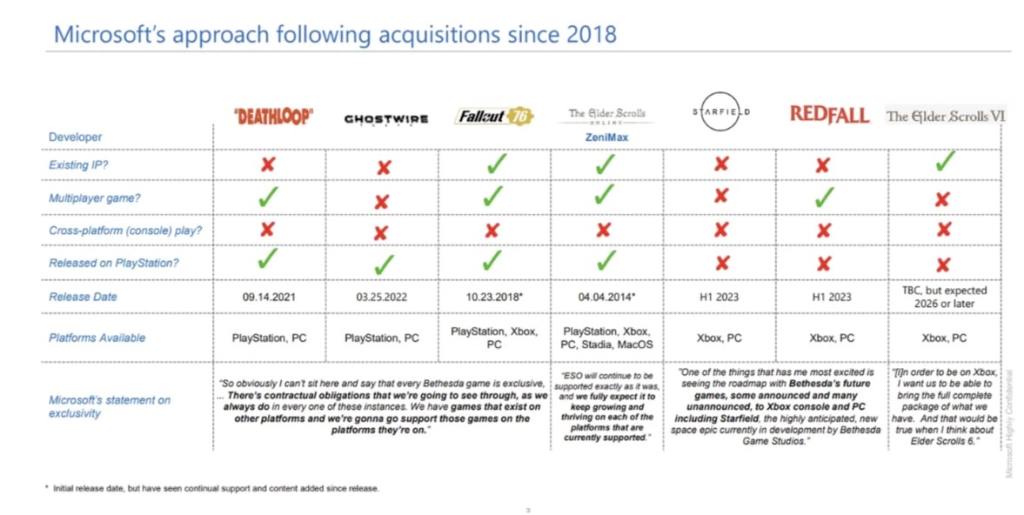 Skyrim, the last mainstream Elder Scrolls release, launched to rave reviews on both Xbox and PlayStation consoles in 2011, and has since gone on to become a modern gaming classic. It's fair to say the franchise has plenty of passion behind it – and that fans on PlayStation will be disappointed by the future exclusivity for The Elder Scrolls 6, which is likely to be one of the biggest games of its planned release year.
For Microsoft's part, The Elder Scrolls 6 will likely function as a major console seller, as intended. Going forward, we're likely to see more exclusives created with similar intentions – although we'll have to stay patient for more news on Microsoft's future plans.