To celebrate the upcoming launch of Company of Heroes 3 on consoles, local Australian distributor Five Star Games has teamed up with custom console specialists at TagMods for a wild, one-of-a-kind Xbox Series X war-themed diorama. The unique piece, allegedly valued at AUD $10,000, will be given away alongside a copy of the game on social media.
The custom diorama circling the central Xbox Series X features roaming paratrooper soldiers picking their way through the shrubbery of an abandoned cathedral, taking up posts at various vantage points. You can spot a sniper on the lower floor of the church, and another soldier descending onto the roof with a suspending, billowing parachute above.
It's a lively scene, and depicts one of many skirmishes in Company of Heroes 3, the latest game from Sega's Relic Entertainment, which unfortunately suffered over 100 job cuts as part of a recent restructuring.
Read: Relic Entertainment faces major layoffs as Sega restructures
'We wanted to create something special to celebrate the game's epic battles and stunning visuals,' Darren Macbeth, Managing Director at Five Star Games said of the diorama commission.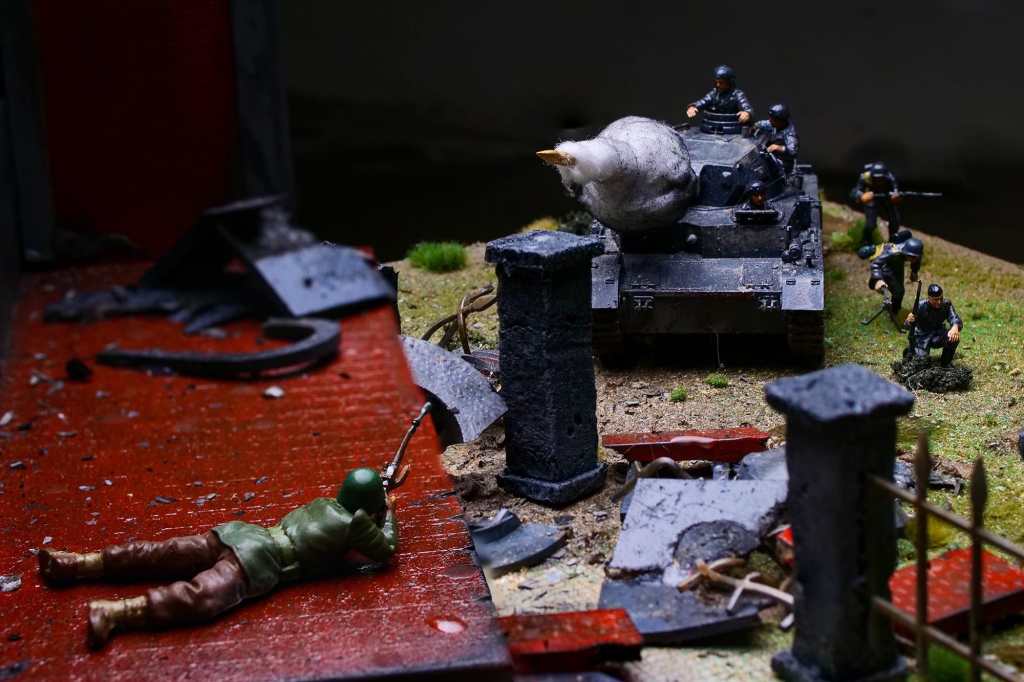 Those keen to overhaul their lounge room to make way for this hefty piece can enter for a chance to win via the Five Star Games social media channels – Twitter, Facebook – and leave a comment with the 'best real-life application of the game's innovative Tactical Pause feature'.
You will need to be an Australian resident and over the age of 15 – but beyond this, it's all a game of creativity, chance, and whether or not you're keen to make room for a giant, dramatic Xbox sculpture in your home.
The competition to win the Company of Heroes 3 Xbox Series X diorama ends on 13 June 2023.
Company of Heroes 3 Console Edition is now available for PlayStation 5 and Xbox Series X/S.
GamesHub has affiliate partnerships. These do not influence editorial content. GamesHub may earn a small percentage of commission for products purchased via affiliate links.