Few games can really make a lasting impact, especially one that lasts ten years on – and fewer games have truly captured the hardships of life, and presented them in a compelling way. For a certain subset of people clued into the independent game space in the early 2010s, Cart Life was a game that did both. But despite its appreciators and awards at the time, the game and its creator virtually disappeared from the internet just a few years after it made its mark.
In 2023, it's making a miraculous return.
What is Cart Life?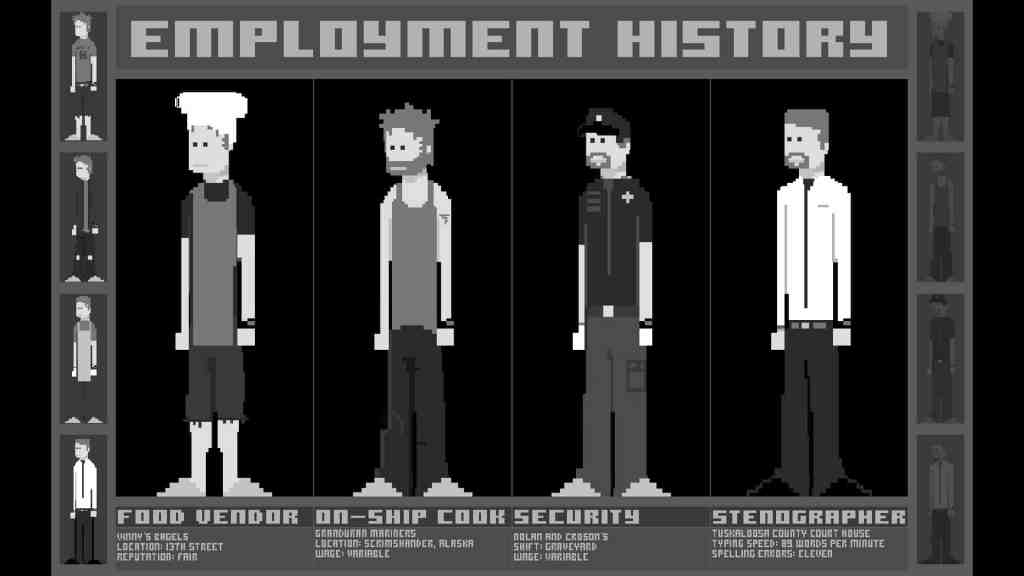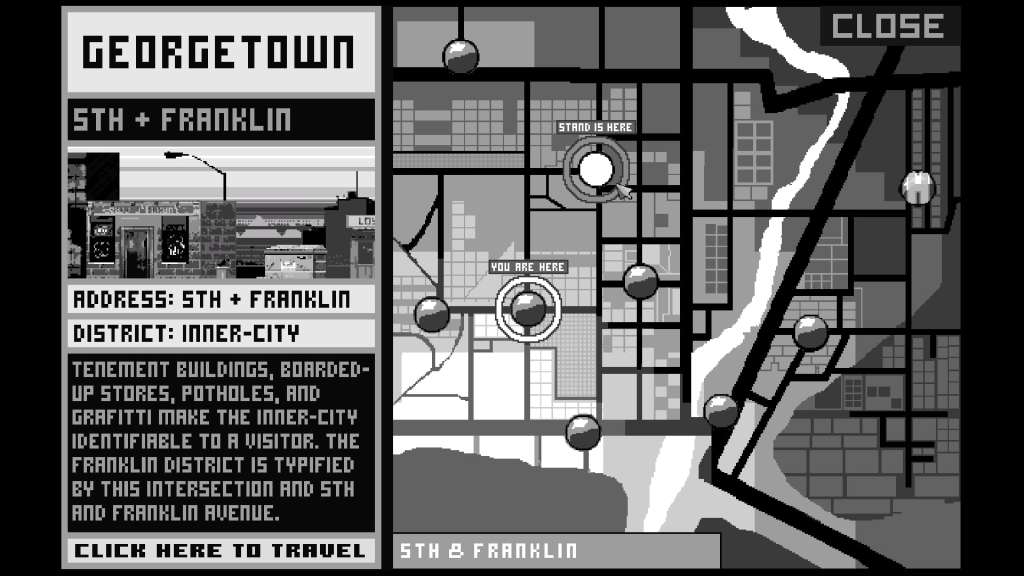 At its core, Cart Life is a shop management simulator that explores the lives of three different characters (and a secret fourth one), who are struggling to make ends meet. In each run of the game, you're tasked with helping one of them operate a street vending cart – a coffee store, a newsstand, bagels – balancing the demanding micromanagement of work, with the tumultuous health and personal lives of each character. It's a highly empathetic narrative game, as much as it is a management game.
Notably, a game of Cart Life cannot be paused, making for an intense experience.
At the 2013 Independent Games Festival (IGF) Awards, Cart Life took out three of the nine awards on offer, including Excellence in Narrative, the Nuovo Award, and the Seumas McNally Grand Prize – going up against what are now all-time great games like FTL: Faster Than Light, Hotline Miami and Kentucky Route Zero.
Read: IGF Awards 2023: The full list of finalists
But soon after, Cart Life's developer, Richard Hofmeier, pulled the game from Steam, remarking that there were several bugs with the game, and he could no longer support or charge for it. The source code for the game was distributed freely for a short period on Hofmeier's website, which eventually went down. The game was later archived on GitHub.
Where did Cart Life's creator go?
In a new Wired interview, Hofmeier shares that he'd been bouncing around several jobs since Cart Life was pulled from Steam. He was homeless for a time, but was also teaching art and reportedly fighting forest fires. Most recently, he was working the night shift at a pill factory in Montana.
In regards to his exit from the games industry, Hofmeier remarked that, 'It didn't seem plausible for me to pin my future hopes and my wellness and livelihood on leisure software projects.' He also shared that, 'The most interesting art, to me, comes from outsiders. I was a little bit scared of becoming an insider myself.'
It seems that Hofmeier's approach to life, and what he explored in his art, are very much aligned.
The return of Cart Life
Cart Life is now set to be essentially remade and rereleased, with Hofmeier partnering with AdHoc Studio. AdHoc is made up of veteran developers formerly of Telltale Games – including Pierre Shorette, who was previously director of writing at Telltale, penning games like The Wolf Among Us and Tales from the Borderlands. AdHoc is also assisting with work on The Wolf Among Us 2.
Their goal in re-releasing Cart Life is to 'achieve the completion of the game and its interconnecting stories,' according to a press release.
The game will be ported from its original engine, Adventure Game Studio, to Unity, allowing the studio to fix many of the bugs present in the original game, and release it for the first time on console platforms.
New content is also being added to the game, including endings for each character's story, and interconnected elements that mean one character's playthrough will have an impact on the others. AdHoc Studio says that, 'A lot of the new content is stuff Richard always wanted in the game, but he was unable to include originally.'
Cart Life is planned for release on PC and consoles sometime in 2023. You can wishlist the new version of Cart Life on Steam.