Balancing Monkey Games has officially announced Beyond These Stars, a cosy city-building simulator that expands on the lore and mechanics of the studio's previous title, Before We Leave. The real twist in this sequel is that all the action, and every city you build, forms on the back of a giant whale travelling through space.
The whale, known as Kewa, is more than just a roaming surface – you'll be able to interact with them, tell them where to swim in the galaxy, and chart a course through dangerous space. According to Sam Barham of Balancing Monkey Games, speaking to PC Gamer, as you advance your relationship with Kewa you'll be able to roam further and gather better resources.
Read: Balancing Monkey Games is trying to make the world a better place
'Kewa is an intelligent being with their own desires and agenda. When the player wants to travel around the galaxy, they have to ask Kewa to take them where they want to go,' Barham said. 'While the player will always be able to reach their destination, if their relationship is poor then Kewa might choose to take a different path – perhaps through the cold depths of space or past a dangerous asteroid field.'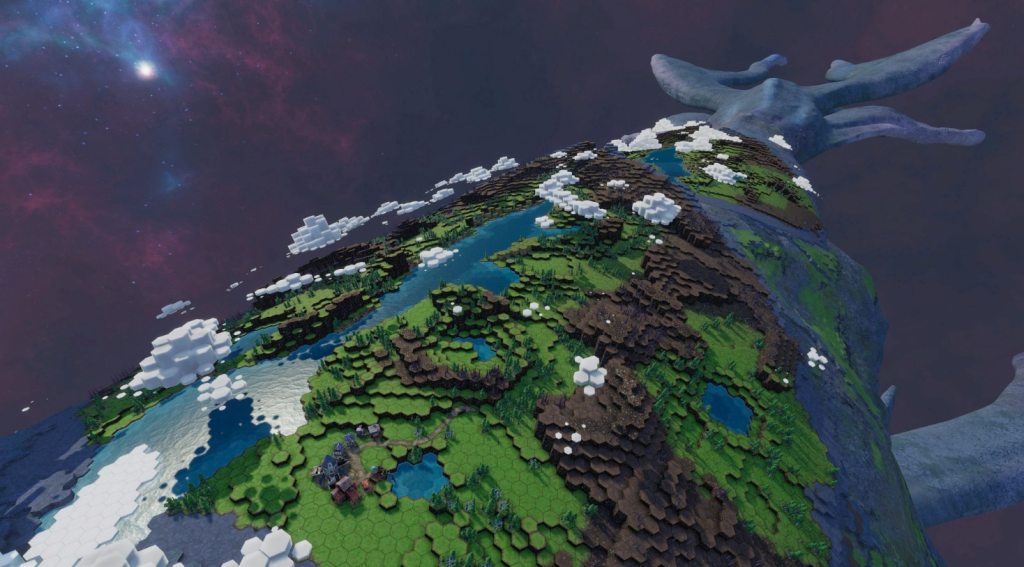 Players are required to care for Kewa, while also providing a manageable home for their 'Peeps', who live in dense cities at the mercy of resource scarcity. It's up to players to gather these resources, and ensure that every part of their whale-bound city is well-functioning, and well-supported.
Here's the game's official description, per Balancing Monkey Games:
'Build a new civilisation on a space whale in Beyond These Stars, Balancing Monkey Games' second title. Help your Peeps settle and thrive on the back of this massive creature while restoring a barren ecosystem. Build towns, collect resources, discover new technology, trade with aliens and learn more about your strange new companion as you discover new solar systems that lie far away from home.'
You can also check out a trailer for the upcoming city builder below:
Beyond These Stars will launch in Early Access on Steam and the Epic Games Store later in 2023. It's expected that this initial build will contain around 10 hours of gameplay, via a unique sandbox mode.
Stay tuned for more news about Beyond These Stars, including a firm release date.