Strategy games often revolve around binary victory conditions where dominance and colonialism are rewarded: for you to win, someone has to lose, with no middle ground. Especially in popular '4X' games such as the Sid Meier's Civilization series, where the subgenre's acronym literally translates to 'Explore, Expand, Exploit, and Exterminate'. One strategy game bucking the trend is Before We Leave, from small Aotearoan/New Zealand studio Balancing Monkey Games, based in South Dunedin.
Billed as a largely non-violent game, Before We Leave is about rebuilding humanity in a sustainable way. In the aftermath of a cataclysmic event, humanity – referred to in-game as Peeps – has finally emerged from underground bunkers, ready to start anew.
Although Before We Leave follows similar strategy gameplay conventions, including gathering resources, building, and researching new technology while navigating a hexagonal playing area, the focus is clearly different. It's as much about managing your environmental footprint as it is finding a way to survive. For example, if you go too hard on industrialisation and clear away too much vegetation, your Peeps' happiness and productivity plummet.
In a recent chat with Balancing Monkey Games' Community Manager, Emily Latta – an Australian currently based in Auckland – it's clear the studio's desire to make an impact extends far beyond meaningful gameplay.
Building a game and studio focused on sustainability
Before We Leave originated as a hobbyist concept from Sam Barham, who worked on the game while working full-time for roughly 18 months before bringing multiple contractors in to transform it into a commercial release.
During New Zealand's national COVID-19 lockdown in May last year, Before We Leave launched on PC via the Epic Games Store, a platform it would remain exclusive to for a year. The release was viewed internally as a success, but the team recognised there was plenty of room to improve, with Latta describing the initial response as 'mixed'.
'We knew that we had a lot of work to do to get Before We Leave into a better state,' Latta said. 'The core of the game was really good, but it was just lacking in a few places.'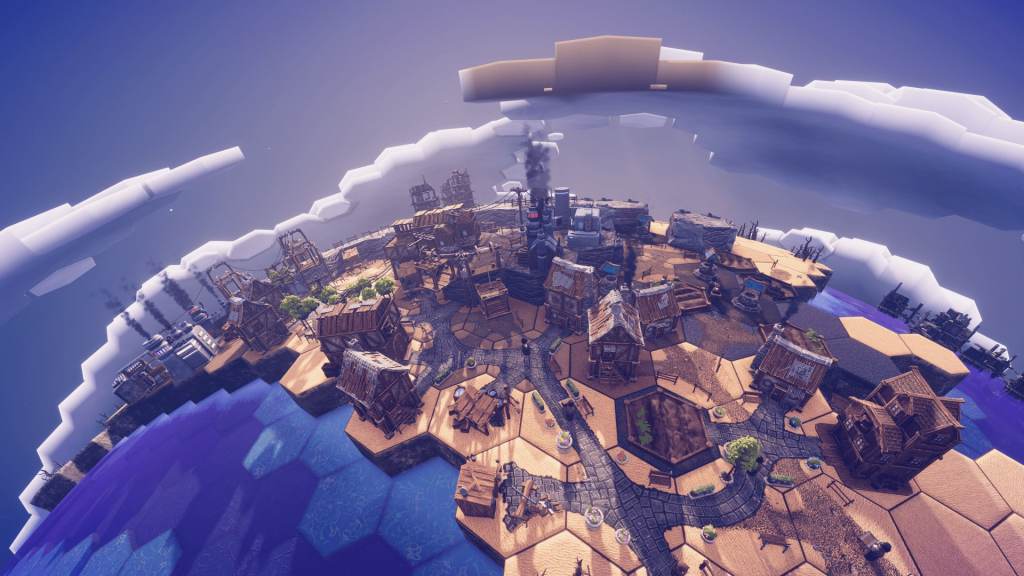 Importantly for Balancing Monkey Games, Before We Leave sold well enough to secure the small team's future, and open an office in South Dunedin, with two of the contractors hired as permanent staff – Latta included. In the coming months, through community consultation and player feedback, the team produced multiple post-release content updates to add extra polish and improved gameplay.
As the cosy strategy title continued to build, so did the external recognition. At the 2020 New Zealand Games Festival Awards, affectionately known as 'The Pavs', Before We Leave won the award for Excellence in Audio for its strong music and sound design.
Earlier this year, Balancing Monkey Games partnered up with British developer and publisher Team17, prior to Before We Leave's Steam release. Discussions with Team17 indicated the game was already well-suited for a console release, resulting in the recently released Xbox port with the assistance of Do Games.
Within the space of 18 months, the Kiwi studio has launched the game on three different platforms, shipped seven post-release content updates, and increased the team to seven members – with no signs of slowing down yet.
Making games with meaning
It's unsurprising that a game about rebuilding society sustainably comes from a progressive team that cares about people and local communities. Not long after the original launch of Before We Leave on the Epic Games Store, Anna Barham – Sam's wife – left the medical industry to join Balancing Monkey Games as Managing Director on a part-time basis, to help oversee the burgeoning team's growth.
'Both [Sam and Anna] are really conscientious, unique people,' Latta said. 'It's a privilege working with two individuals that care so much about the people around them, their local community in Dunedin, and also environmentalism and sustainability.'
'And I think just because of who they are as people, that has impacted the game so beautifully.'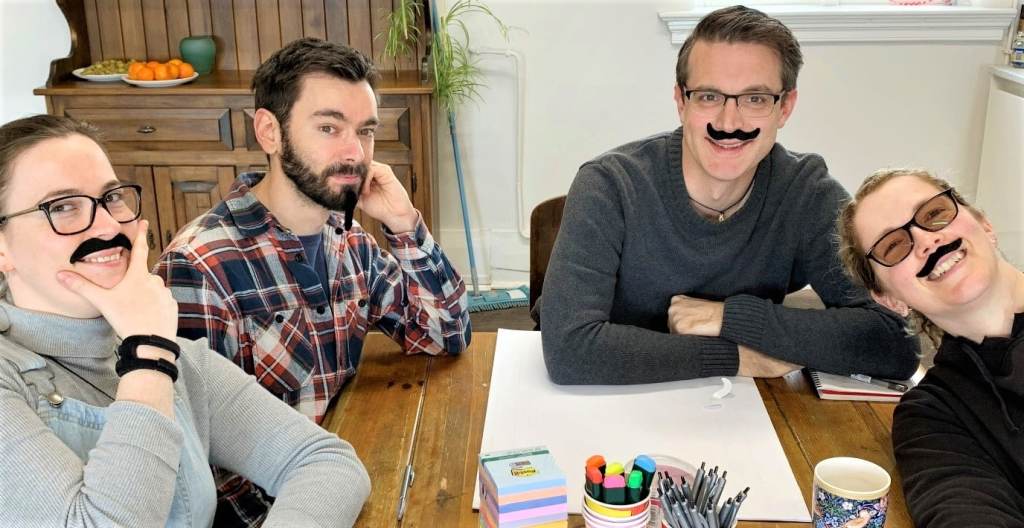 In a classic case of art imitating life, an upcoming update for Before We Leave doubles down on its environmental themes. One of the new features, The Wasteland, is designed to add another layer to the mid-game – traditionally a tricky period for strategy games to contend with. If you pollute a planet badly enough, this feature means Peeps won't be able to go about their day-to-day lives until you take action to reverse the situation.
From an Australian perspective, having the ability to even consider acting on environmental issues feels like a power fantasy, given the nation's track record, including a recent non-committal appearance at COP26.
On how Before We Leave became a strategy game steeped in important social issues, Latta believes it's a combination of both explicit and implicit intentions.
'When you care about something so strongly, and it informs so much of who you are as a person, those beliefs are just going to come to whatever you're making quite naturally,' she said.
'We have such a big platform now – Before We Leave has performed amazingly well. Since we have that platform, we should probably be saying something and trying to do some good with it, right?'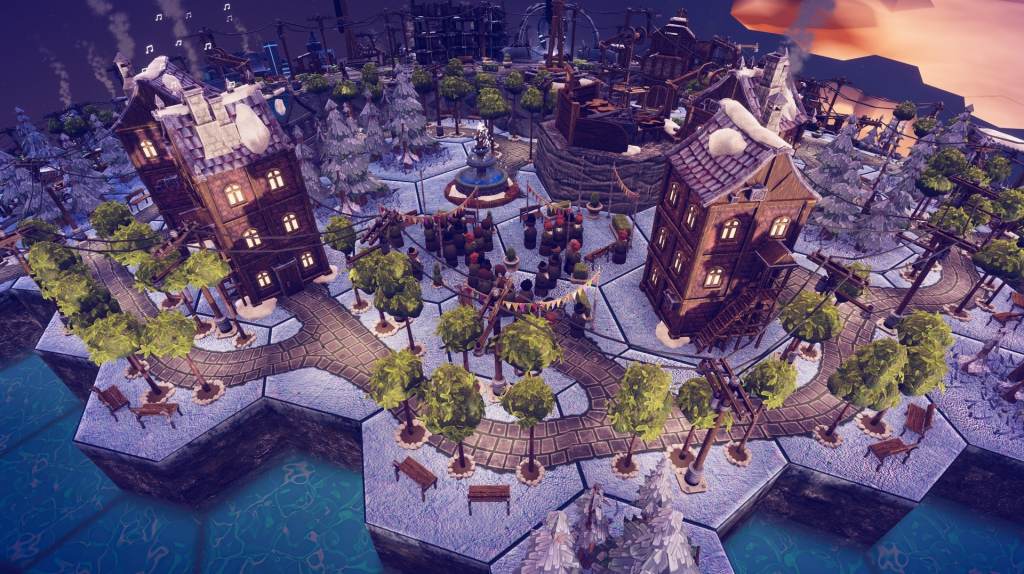 Beyond the potential to make meaningful statements about the world, games and the communities they foster also provide a reprieve for people doing it tough – especially during a global pandemic.
'We got a positive review from someone who had recently lost their father to COVID, and they said how much the game had helped them through such a difficult time,' Latta said.
'Just having someone find some respite in something that we've created is huge, and for that comment alone, it just makes it all worth it, all the hard work, everything that we do, so worth it.'
Part of the reason Sam established Balancing Monkey Games in South Dunedin – considered one of New Zealand's more disadvantaged areas – was to give back to the community. Both Sam and Anna volunteer for Rock Solid, a not-for-profit organisation working with underprivileged youth, in addition to exhibiting the potential of games and technology at local community events.
'The team set up a stall in the South Dunedin Street Festival,' Latta said. 'Lots of people that usually wouldn't have access to games were able to see games and tech, and also talk to Sam and Anna about how to be a game developer and what that whole process looks like.'
'If you don't have access to games or the technology to play them, you just literally don't think about [game development as a career].'
A better games industry
On a personal level, working abroad during lockdowns, away from friends back home, has been challenging for Latta. Video calls and messages from Australia have helped, but being unable to attend Melbourne International Games Week (MIGW) in person again hurt. 'Bloody COVID,' she added, succinctly summarising everyone's feelings on the pandemic.
One measure that has helped refresh the team at Balancing Monkey Games is the recent trial of a four-day working week, inspired by recent findings from Iceland suggesting working fewer hours boosts wellbeing and productivity. The trial has required adjustment, but it sounds positive so far, especially for those with young families.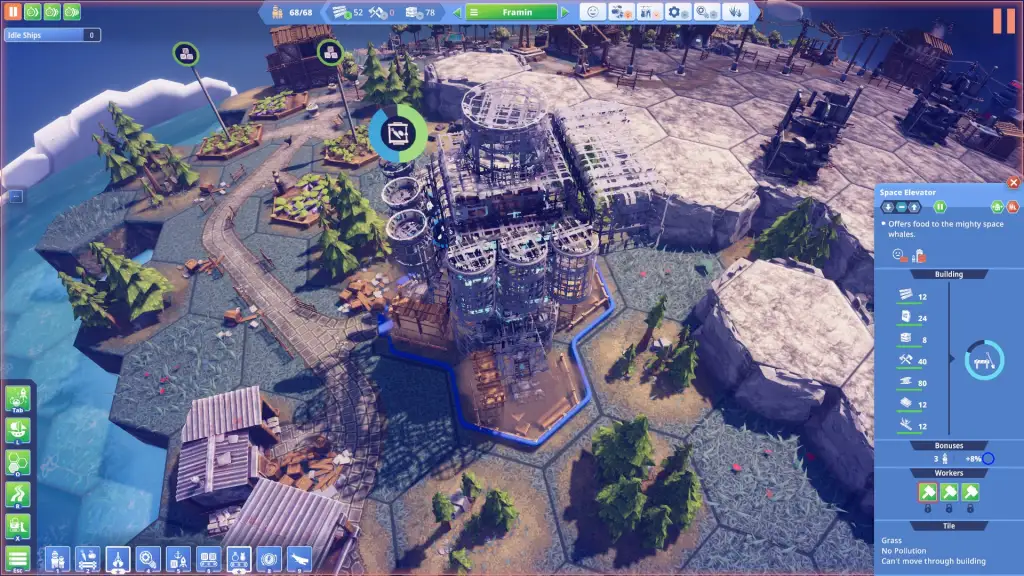 '[Working four days a week] has forced us to consider what productivity looks like, and how we can be more productive in our days,' Latta said. 'I know our meetings have become a lot less waffly, so we've kind of trimmed the fat on a lot of our processes.'
'It's also been amazing. I know that [Isaac Bennett, technical artist and programmer] has talked about how happy he is that he can spend more time with his young family. Sam and Anna are also able to spend more time with their three kids and do projects around the house. I'm able to get a little bit more separation from work.'
An extra day to rest and recuperate is one of the major benefits reported from the four-day week trial, with staff more energised while at work.
'In this industry, there's so much pressure on all of us to achieve a certain standard and to push ourselves to be as perfect as possible. I would encourage people to do it just for mental health reasons alone.'
It's no secret the games industry is notorious for overwork and burnout, which is compounded by limited funding opportunities depending on where you're based. The recent establishment of the New Zealand Centre of Digital Excellence (CODE) hub in Dunedin is a positive step forward for supporting the local games industry, although it's overshadowed by opportunities emerging in Australia.
'I can say with confidence that despite a lot of the NZGDA's (New Zealand Game Developers Association) efforts and a lot of lobbying, we don't have anything that resembles what Film Victoria does on a Federal level, unfortunately,' Latta said. 'Or even what the Federal Australian Government are now doing with tax offsets.'
She's hopeful there will be more funding opportunities for Aotearoan/New Zealand game developers soon from the Federal Labour Government led by Prime Minister Jacinda Ardern. 
Video games fall within the Digital Economy and Communications portfolio, currently handled by Dunedin local member Dr David Clark, but no concrete Federal support has been announced despite acknowledgement late last year of the sector's strong performance.
The wider games industry is also contending with another major challenge, in the systemic cultural issues that have forced women and underrepresented developers from the industry entirely. In 2021, we've been bombarded with reports of mistreatment and harassment running rife at major studios like Activision Blizzard.
Fortunately, these experiences – while all too common – are not universal. Thanks to Latta's experience with Balancing Monkey Games, she's optimistic about an industry where people feel valued and thrive.
'I was quite cynical about the games industry for a long time – being a not-so-great place,' she said. 'But I'm so relieved that people like Sam and Anna exist, and they're leading our studio forward. I really think that through their empathy, kindness, and generosity, our studio is going to hopefully help make this industry a more welcoming and loving place.'
'For every Sam and Anna in New Zealand, there's got to be more in the world. I'm really looking forward to seeing what the games industry looks like in a few years' time. I really believe that it's going to be a much better, more diverse, more welcoming place – for everybody.'
Before We Leave is out now on Xbox, Xbox Game Pass, Steam, and Epic Games Store.