As if NFTs weren't bad enough, game publisher Atari has chosen to make them worse on every level. To celebrate its 50th anniversary, the company is launching new 'NFT loot boxes' which come 'wrapped' in mystery packaging. Buyers are encouraged to fork out for multiple NFT loot boxes (also called 'GFTs') with the hopes they'll end up with something rare and valuable.
In partnership with the Republic Realm, these NFTs will be sold off, with the intention for them to spark their own gifting economy, complete with a dedicated NFT Discord and special competitions for buyers.
Those who purchase more than four NFT loot boxes will also be able to unlock a 'fifth surprise GFT' with no indication of what this 'special' loot box contains.
While customers will only gain access to the wrapped version of the NFT loot boxes at first, they will digitally 'unwrap' at a later date, revealing a number of unique NFTs celebrating the history of Atari. Each will be ranked 'common, rare or epic', with just a 5% chance of a rare, and a 1% chance of an epic.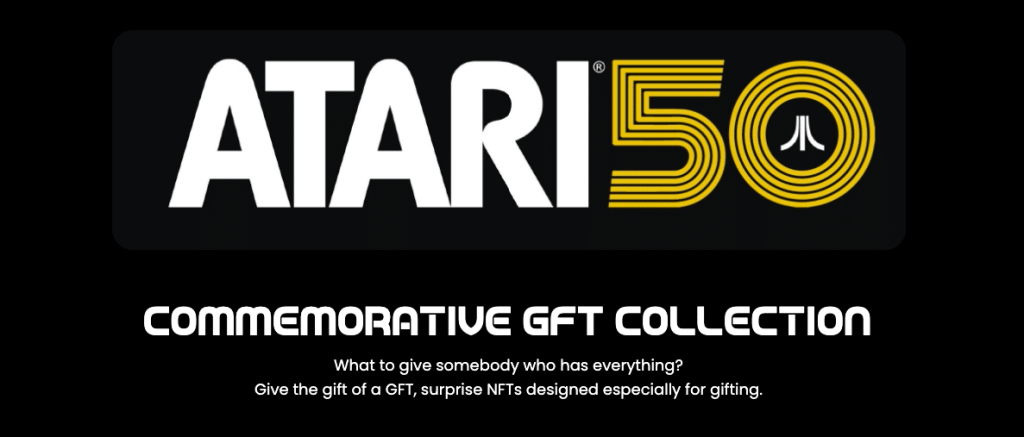 Once they're unwrapped, players will be encouraged to buy and sell their goods online.
To be as clear as possible: this is gambling in its truest, worst form. On top of the chance involved here – chance that encourages players to spend as much money as possible – the NFT economy is doubly as risky, given NFTs are largely based on speculation.
Will Atari's NFTs be worth anything once they're opened? There's a high chance they won't be. But before their true worth is revealed, players will have already invested in the scheme. These NFTs appear to be sold on the gamble that some players will earn rare, valuable tokens that can be traded.
For everyone else, they're likely just a waste of money.
'The Atari brand is synonymous with video games, and video gaming is the backbone of the metaverse,' Wade Rosen, CEO of Atari said of the initiative. 'What better way to commemorate Atari's 50th anniversary than by ushering in a new era of technological innovation while also honouring the brand that launched the modern video game industry?'
We can think of plenty of better ways than encouraging gambling and speculation in a volatile, ever-changing market. That said, Atari's decision is unsurprising.
Read: Why are video game companies doubling down on NFTs?
A recent Konami auction of specialty Castlevania NFTs netted the company US $162,000 ($224,000 AUD) – money essentially 'conjured' from the creation of digital goods, many of which already existed in one form or another. It's a minimal effort, maximum reward practice, and it's clear we haven't seen the last of it yet.
While 'NFT loot boxes' appear to be the worst idea yet, it's hard not to feel like there's worse to come.