There's a lot you can learn about nature from Animal Crossing: New Horizons, from bug and fish etymology, to when each creature is 'in season', what environments they prefer, and what they really look like. Each time you catch an animal or organism in the game, you're usually given a fun fact about them, in the form of a funny little pun. Now, these tidbits are being adapted into a nature encyclopaedia for kids. Unfortunately, it is only available in Japan and does not appear to be set for an English translation – but early looks at the book reveal a delightful gem.
According to VGC, the book will be accompanied by an hour-long DVD which aims to teach young kids about nature through the lens of Animal Crossing. There's hundreds of fish, bugs, sea creatures and fossils you can find in the game, and each has their origins in real-life science. This will be detailed in-depth by the book, with each unique creature getting its own spotlight.
It appears Blathers operates as the narrator of the title, with newly-released pages showing off plenty of fun facts as he guides players through the town museum, as well as the history of creatures like dinosaurs and ancient fish. Also pictured is a villager dressed up like a scientist, who appears to be helping Blathers corroborate his lessons.
Read: Animal Crossing: New Horizons — a retrospective at the end of the road
The encyclopaedia is currently set to release in Japan on 29 July 2022, and will likely be available in most major retailers for those looking to import a copy.
Given the content and complications with the book's design, it likely won't make it to English-speaking countries (at least, for a while) but regardless of language barriers, it looks like a fun and informative read.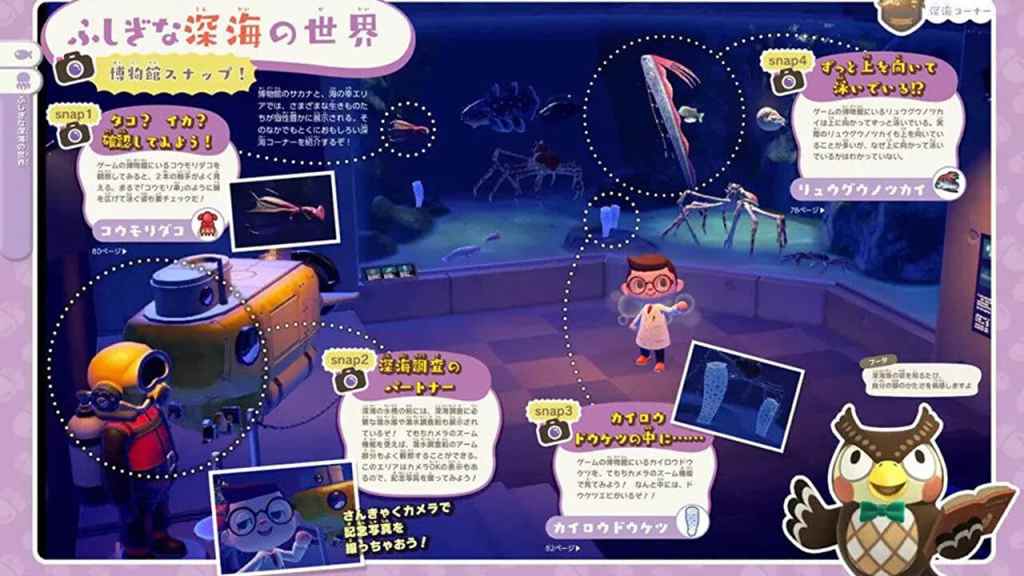 Many young children love to play video games – and it's a hobby that can teach them a lot about science, nature and the real world. This encyclopaedia is the perfect crossover resource in that regard, and excellently demonstrates how games can be used for education.
Whether it's creepy tarantulas or towering dinosaur skeletons, there's plenty of creatures in Animal Crossing that are worth learning about. This book is a very clever way to engage kids in science, and proves just how powerful video games can be for all ages. Keep an eye on news about this book – should it prove popular, it may just end up getting a release in the West.