In the wake of the announcement that Microsoft is purchasing Activision Blizzard, to the tune of US $68.7 billion (AU $95.6 billion), CEO Bobby Kotick has turned to the press to explain why the acquisition happened. But rather than admit Activision Blizzard was in a precarious situation – recent allegations of sexual harassment at the company had alienated both employees and players – Kotick has claimed the stock drop which ultimately led to its sale was actually a result of development delays.
In an interview with VentureBeat, Kotick dismissed pointed questions about how much the ongoing sexual harassment investigations impacted stock in Activision Blizzard.
In 2021, the company suffered a major stock drop of 28 per cent in a six month period – and a further 6 per cent drop directly following the release of a Wall Street Journal report alleging Kotick was aware of sexual misconduct happening in the workplace.
Read: Activision Blizzard lawsuits: Everything that has happened so far
According to Kotick, this turmoil wasn't the reason why Activision Blizzard chose to sell.
'I think what affected the stock price more than that is pushing out Overwatch and Diablo,' Kotick told VentureBeat, referring to the delays of highly-anticipated sequels Overwatch 2 and Diablo 4. 'I think people started to see that this year's Call of Duty wasn't performing as well.'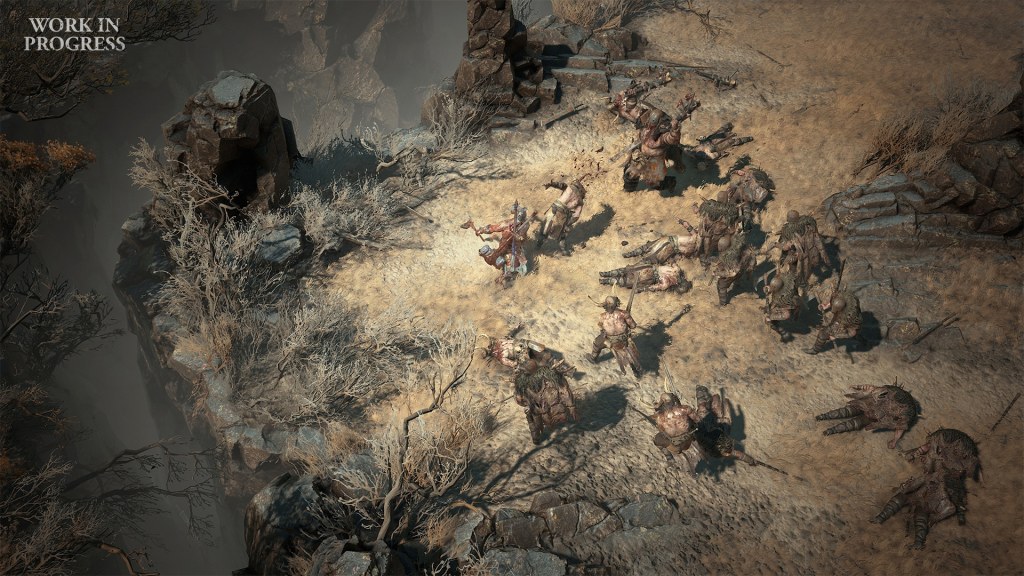 While Kotick did acknowledge the California Department of Fair Employment and Housing investigation and Wall Street Journal article as contributors to Activision Blizzard's low stock price, he believed that stocks fluctuated for a number of reasons, not necessarily tied directly to the company's culture issues.
It is important to note, however, that the major Overwatch 2 and Diablo 4 delays likely happened because of turmoil at the company. In November 2021, both games were delayed 'indefinitely', with the need for more development time being cited as the reason why.
As many commentators pointed out, the development cycles may actually have been impacted by a number of staffing cuts that came about as a direct result of the sexual harassment lawsuits. Add this challenge to a high-stress workplace dealing with ongoing scrutiny, and it's no wonder these games were delayed.
So while Kotick's claim that multiple factors beyond lawsuits and allegations impacted Activision Blizzard's stock price might be true, the situation is far more complex and interrelated than first appearances suggest. In fact, many of the additional challenges Activision Blizzard has faced over the last year can be traced back to the alleged company culture and how it's impacted employees on a constant, daily basis.
In this case, Overwatch 2 and Diablo 4 have become scapegoats for a larger failure. While their delays no doubt contributed to the Activision Blizzard stock drop, there's so much more to the story than what Kotick claims.