Take a cursory glance at the upcoming Wild Hearts from Koei Tecmo and EA, and it's easy to assume this is just a couple of publishers trying to jump on the ever-expanding monster-slaying genre audience created by Capcom and Monster Hunter, in the wake of the surprising global success of Monster Hunter World.
Previously a genre primarily adored by the Japanese market, it never really seemed to find its footing with Western markets until World, which shaved away several of the game's complexities and eccentricities, and perhaps more importantly, launched on something that wasn't a portable console.
The truth is, Koei Tecmo (and its internal development team, Omega Force), is absolutely no stranger to the genre, already having found success in its own riff on the genre with Toukiden, a monster hunting game set a medieval fantasy Japan. Toukiden did quite well in its home market, on a portable console that only Japan seemed to really love, the PlayStation Vita, where it was the highest-selling game on the console for the country in 2013.
But five years after releasing a well-received sequel to Toukiden, it seems like Omega Force has almost completely gone back to the drawing board for its next foray into the genre, with the hope of earning the respect of people that have been so taken with Monster Hunter in the last decade.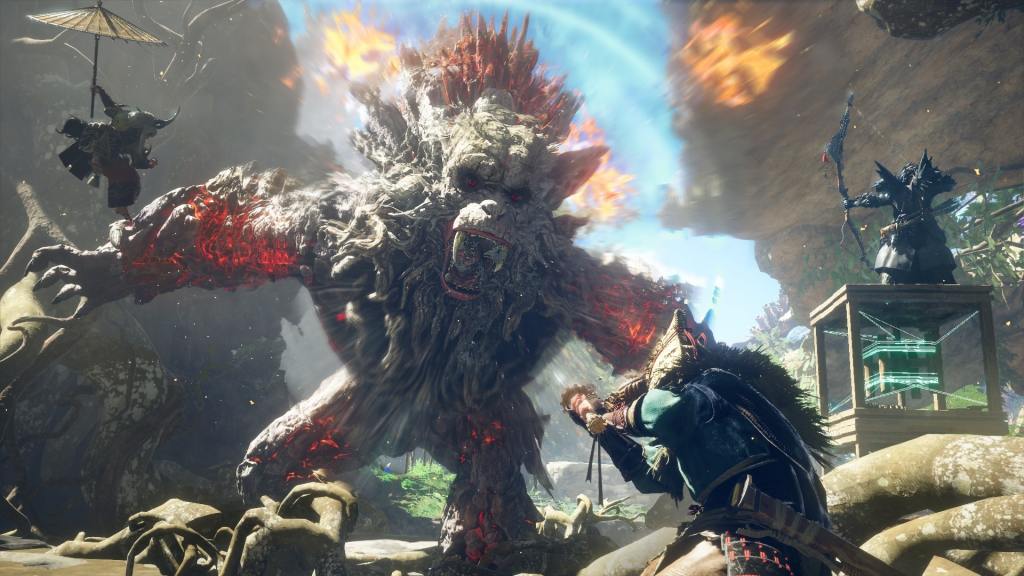 Standing in the Shadows of the Colossus
'When we look back at Toukiden, we can't really say it was a real success when it came to having an international reach,' says Kotaro Hirata, co-director of Wild Hearts. He and fellow co-director Takuto Edagawa spoke to GamesHub via a translator in the week prior to the game's release. The team at Omega Force had seemingly observed quite a few lessons in the years since the success of Monster Hunter World and Monster Hunter Rise.
'I think we really understood what the importance of the prey was, as in, what we are actually hunting. I think that we were a lot more conscious of it this time around,' he said.
In Toukiden, the player is tasked with fighting huge demons and monsters from Japanese mythology. Naturally, we can assume that markets with no real connection to this folklore wouldn't have a particularly strong connection with the subject matter. So, while Wild Hearts still carries a setting deeply rooted in Japanese culture, the team took a different approach to the prey.
'We looked at something that we're very familiar with, but we also have a healthy dose of fear for… which is nature, and the animals out there,' said Hirata. This led to the development of the beasts the game calls 'Kemono', which are still rooted in mythology, but take on far more familiar forms – we assume the term derives from 'bakemono' a class of Japanese spirit (yokai) that can shapeshift into animals or plants.
Enormous boars, wolves, apes, birds, and other animals are fused with rocks, fire, and other natural elements – attempting to invoke both the beauty and terror of the natural world. But according to the directors, the game isn't solely about your ability to take these giant beasts down.
'A running theme throughout the game is that it's about life,' says Hirata. 'It's about the cycle of life and how all the different beings here – whether human or Kemono – they're all there to survive.'
This theme is there from the very beginning of Wild Hearts. During the game's tutorial, you're asked to track down an unknown prey. When you finally catch up with it, it's revealed not to be a formidable beast, but a deer. After sneaking up behind it using long grass as cover, you're given two options: Pet it, or slay it. Both options will give you the resources you need to continue, but it's up to you to consider its fate.
It's an unexpected twist on a genre that is seemingly so laser-focused on ferocious beasts and how best to slay them.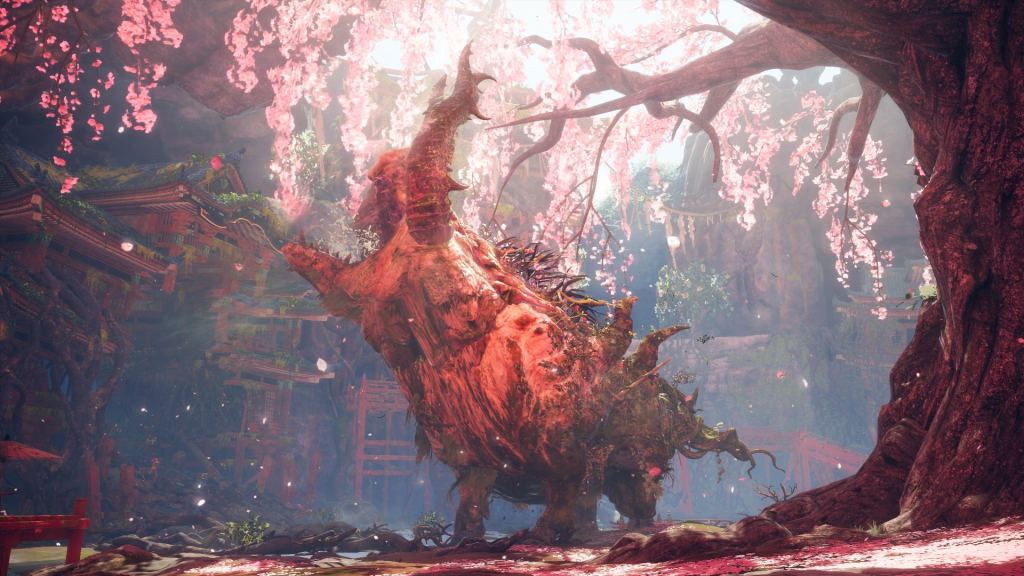 Hirata continued, 'Sometimes you're choosing life, but at the same time, you're also consciously choosing to kill or take away that life as well. There are certain Kemono… where after you work on slaying that large Kemono, you actually have to do one final step, one final kill action.'
'And that means you need to take a step back and reflect on the fact that this Kemono was just trying to survive itself, and you need to be very, very conscious of the fact that you're taking that life away.'
'Just like petting, this is also a show of respect for the life that Kemono has led.'
The influence of a Western publisher
Of course, another major difference with Omega Force's latest outing into the genre is in its publishing partners. Parent company Koei Tecmo is a publisher itself, but the deal with EA through its EA Originals label – presumably a concerted move to help reach a greater audience – appears to have had a major impact on the game's development and final form, which will hopefully translate to a more globally approachable game.
On the topic of EA's influence, Edagawa said that the publisher 'held very regular, large scale user tests… and so we had feedback from these user tests on a very regular basis, and that really fed back into our development process. The process itself really was different in that sense.'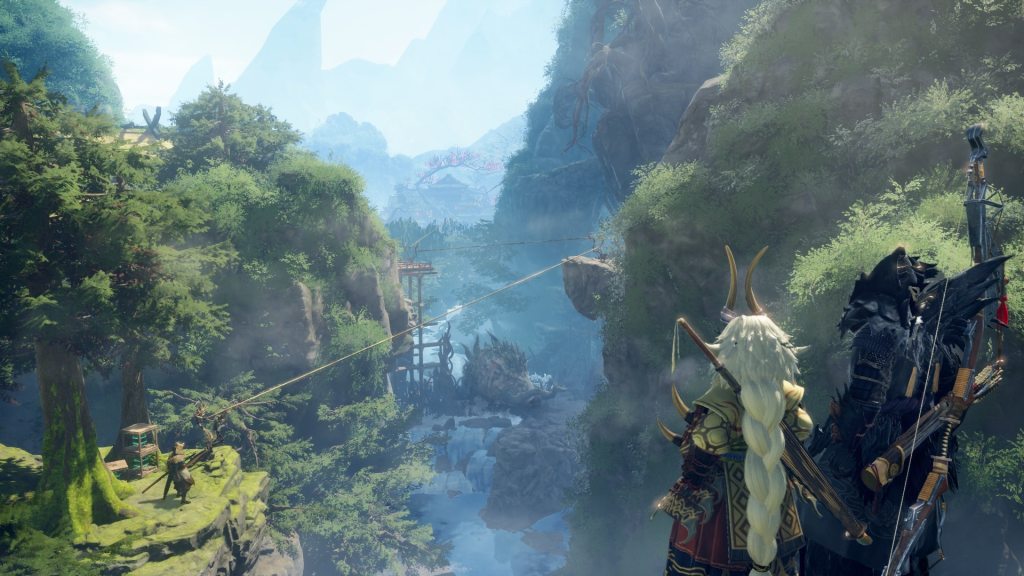 'One thing that really left an impression was when it comes to tutorials,' he continued. 'I think if you look at Japanese games, usually we're very detail oriented in our tutorials and it's really step-by-step – this is how you do things.'
Anyone who is a fan of Japanese-style action and role-playing games will certainly be very aware of what the director is referring to.
'What EA said was, "No, for an international audience, we don't want to teach them fully. They want to learn through experience. They want to be more in control of their own learning, and we teach them by letting them explore and learn on their own". I think that was really eye-opening.'
The cutting room floor, and the little details
The relationship between creatures and nature had seemingly always been a core thematic element of the game, with the co-directors alluding to previous iterations of Wild Hearts that explored the idea in different ways.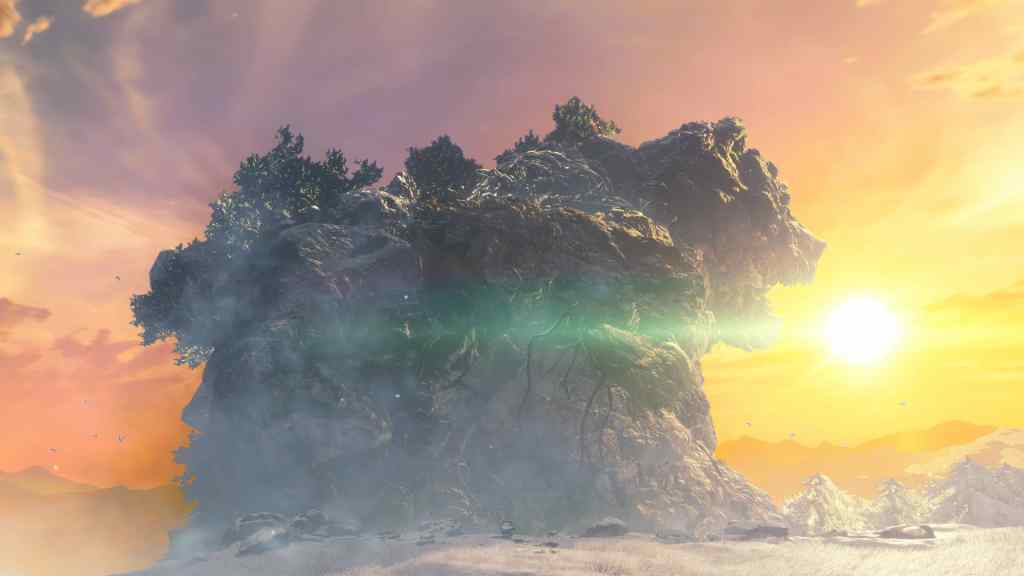 They described one of their first prototypes, where every player character was equipped with a small bow, and every arrow that missed and landed in the ground would instantly generate a tree, changing the landscape. It spoke to the idea of nature reclaiming itself after the intrusion of beasts and humans, but was eventually removed. 'Thinking back on it, it would have been quite dynamic and really interesting to see something like that happen,' said Hirata.
Other little details and ideas like this still remain in Wild Hearts, however. For Hirata, his favourite touches come from the creations that replaced the tree-growing arrows: the Karakuri. Inspired by the technology of the Industrial Age, they're mechanical, automated devices of all sorts that players can craft on the battlefield, and use to their advantage.
'I hope that people appreciate the level of detail in there. If you look very carefully there's all these little parts that are moving, and I think once you notice how these little parts move and interact with each other, you'll get a much deeper understanding of how they might actually really function, which I think is really interesting.'
For Edagawa, his favourite touches are the life that the NPCs bring to the world, and the joy they get from Karakuri. 'If you go into the town of Minato… and say, you place a small box in front of one of the NPCs, they'll like, jump back in surprise. Or if you craft a zip line somewhere, when you go back you'll see people actually playing with it. So then we have all these different Karakuri things to craft, and you'll see that the people in town all react to the various things that you leave behind. You leave a mark where you go.'
Despite the game's primary focus on challenging the grandiosity of nature and the beasts you hunt, it's pleasing to see that the team still has time to flesh out the rewarding minutiae of the world as well. Perhaps that's the secret formula to creating a captivating world to hunt monsters in.
Wild Hearts will be available on 17 February 2023 on PC, PlayStation 5, and Xbox Series X/S, with early access for EA Play members beginning 13 February 2023.
GamesHub has affiliate partnerships. These do not influence editorial content. GamesHub may earn a small percentage of commission for products purchased via affiliate links.