Once, the idea of a video game film seemed horrific. Box office bombs like Doom, Lara Croft: Tomb Raider, and the entire Resident Evil franchise alienated video game fans, to the point where players begged movie studios not to touch their favourite properties. With each new release, there was slim hope that finally, finally somebody would understand what made video games so intriguing – but for a long time, good video game adaptations were incredibly rare.
Now, we have at least a handful that prove it's not video games themselves that are the problem. Sonic the Hedgehog received mixed applause from its audience, but many agreed it was a fun film that stayed true to the characters of the games. Mortal Kombat (2021) faired similarly.
TV shows like Castlevania and The Cuphead Show on Netflix also proved just how fun video game adaptations could be. While it does appear there's a wide margin for error, video game films are currently undergoing a small renaissance – one that's about to get much bigger.
While there's already a number of new video game adaptations in the works, there's also plenty of underrated games still deserving of a good adaptation – stories that could get justice in the new era of the video game film. These are the games that feel ripe for new TV or film adaptations in the roaring 2020s.
The Secret of Monkey Island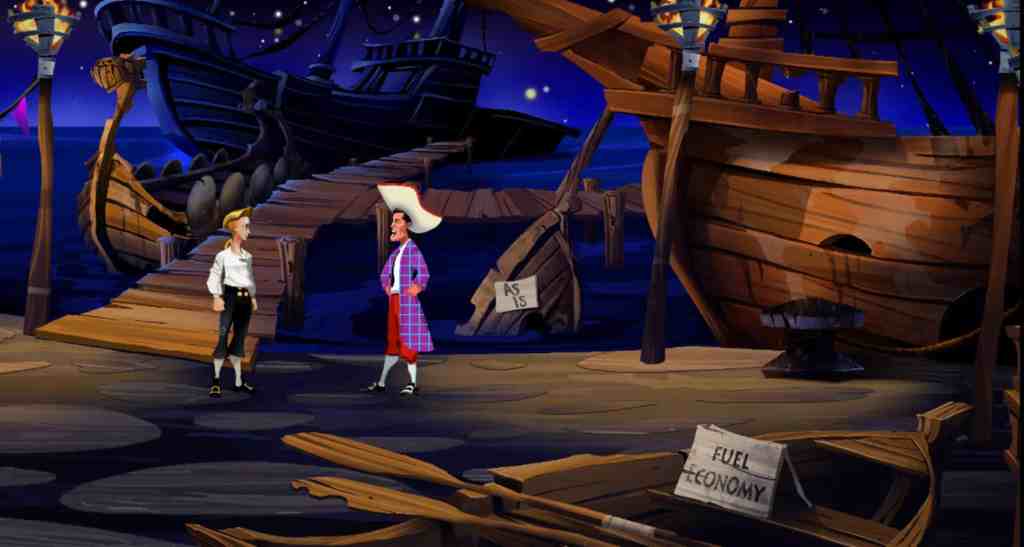 It's been a long while since we've seen a decent pirate film on the big screen, with the Pirates of the Caribbean franchise largely dominating the box office for the last decade. TV shows like Black Sails have also held up the Jolly Roger flag, and there's been a handful of other great tales – but it feels high time for a new pirate franchise to set sail. It's time for The Secret of Monkey Island to get what it deserves.
A movie adaptation for the adventures of hapless pirate Guybrush Threepwood was actually in development in the early 2000s, with the Monkey Island Special Edition Collection revealing concept art from the film that looks mightily like 2003's Pirates of the Caribbean: The Curse of the Black Pearl. Fans have long debated the similarities between the two franchises, and whether one was inspired by the other – but the debate has largely been rendered useless given Disney owns both properties anyway.
Should the company wish to pursue a fresh new story in the pirate genre, The Secret of Monkey Island is a twisting, ghost-filled tale worth telling. The entire series has a unique aesthetic, a brilliant cast of characters, and a real sense of humour that's stood the test of time. It feels perfect for a high seas film adaptation.
inFAMOUS: Second Son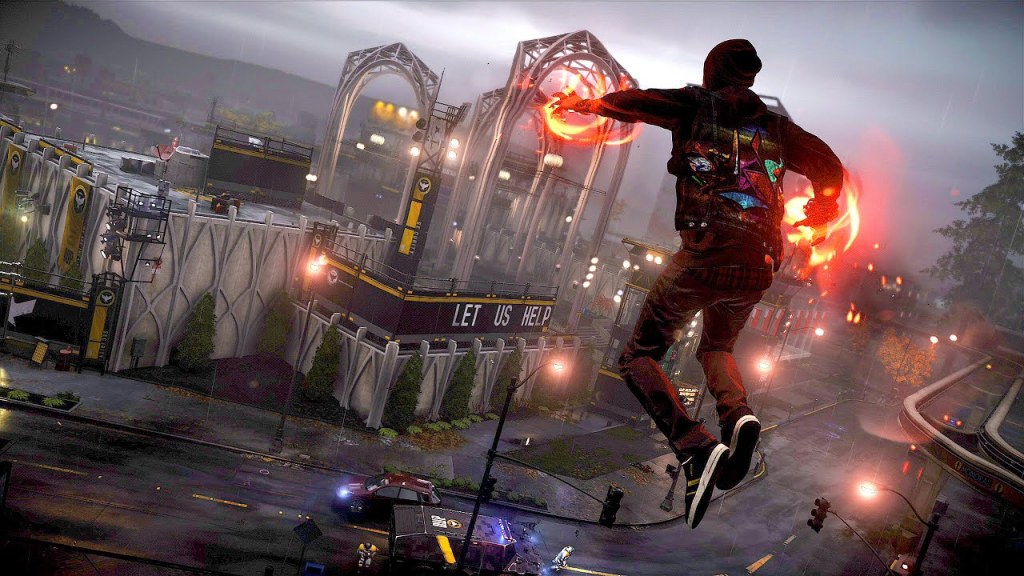 inFAMOUS: Second Son may have missed the hype cycle for superhero films, but there's still plenty of potential in this tale of systemic oppression and magical abilities. In Second Son, you play as Delsin Rowe, a young Native American man who discovers he's a Conduit, a person with superhuman capabilities. His powers do have a catch, though: he can only absorb and reuse the abilities of others.
Delsin's story is one of an underdog – and it's backed by some gorgeous, neon-hued set pieces which would pop on the big screen. While inFAMOUS fans will likely pick past games in the series to adapt – previous hero Cole MacGrath is also a worthy hero – Second Son feels like a more grounded, realistic take on the superhero genre than its predecessor. It doesn't lean into the 'grim and gritty' and it has a sense of real heart about it. Plus, the Seattle skyline makes for a very impressive setting.
While some may currently be suffering superhero fatigue, this video game goes deeper beneath the surface of the genre, and carves out its own unique tale.
Middle-Earth: Shadow of Mordor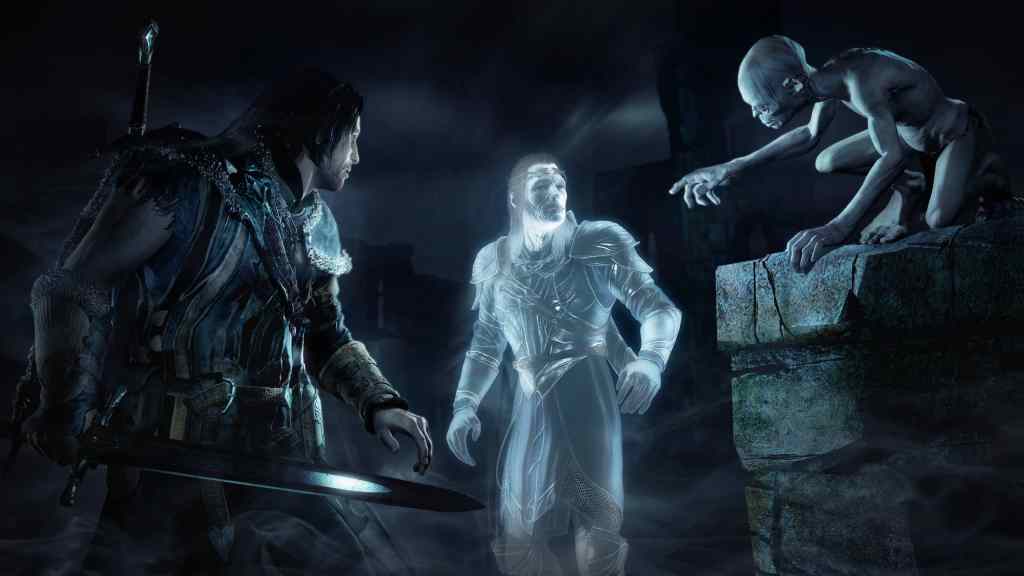 Middle-Earth: Shadow of Mordor would be a tricky game to adapt, in that it's based on the Lord of the Rings films, and may not actually be 'canon' to the story any longer. While the lore is tricky in that regard – particularly given some of the events of this game will likely come into play in Amazon's upcoming Rings of Power spin-off TV show – protagonist Talion is a character worthy of making a live action appearance.
Talion is a creation of game developer Monolith, meaning he doesn't actually appear in Tolkien lore, but his strange relationship with Ñoldorin prince Celebrimbor – they share the same body – makes for some great drama and intrigue during the events of Shadow of Mordor. A hybrid man-Wraith character has yet to be seen in the live-action The Lord of the Rings stories, but given the franchise is currently undergoing major expansion in the hands of Amazon, Talion should be considered for a new adventure.
The Lord of the Rings franchise has an in-built audience, and while many fear new content may tread on the legacy of the original books and the award-winning film franchise, having more Lord of the Rings to dive in with is still a tantalising prospect.
Red Dead Redemption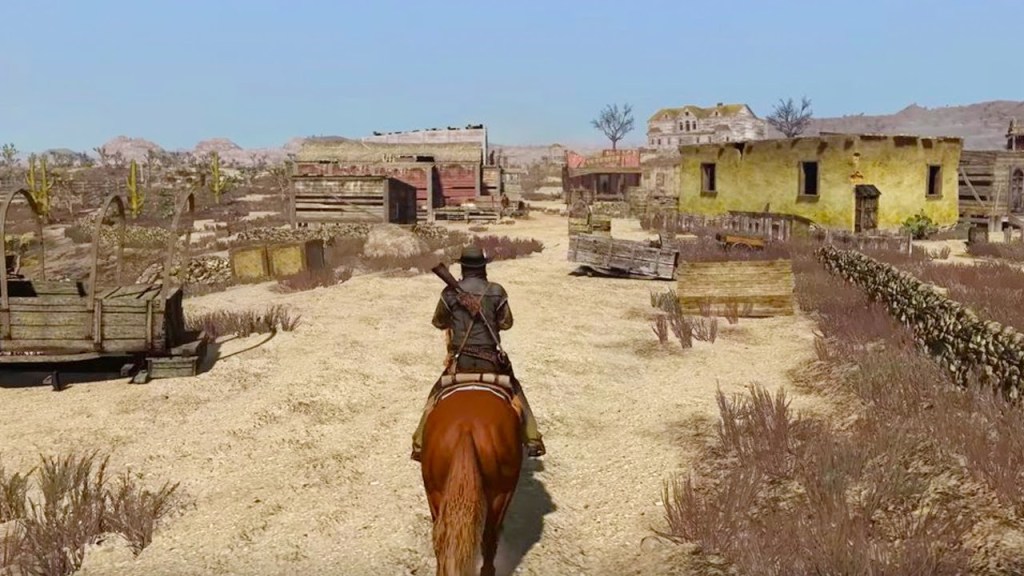 Red Dead Redemption was a game changer when it launched in 2010. While it was one of the most expensive games produced at the time of its creation, the result of this labour is clear in every gorgeous pixel of this journey, and every twist of its Wild West-inspired story. In the game, players embody John Marston, a weathered former outlaw who's forced into servitude by a vengeful government who uses his past crimes as leverage.
With his wife and child taken hostage, it's up to Marston to work as a hired gun, and find a way to save both his family, and his dignity. On his path, he encounters a rogues' gallery of thieves, miscreants and villains while he carves a deadly path across the American frontier, and attempts to escape the full force of the law.
Red Dead Redemption really is an epic tale, and one worthy of adaptation. Its sequel, Red Dead Redemption 2, cemented the legacy of this franchise – but it's Marston's solo tale that feels the most cinematic and worthy of adaptation.
Hades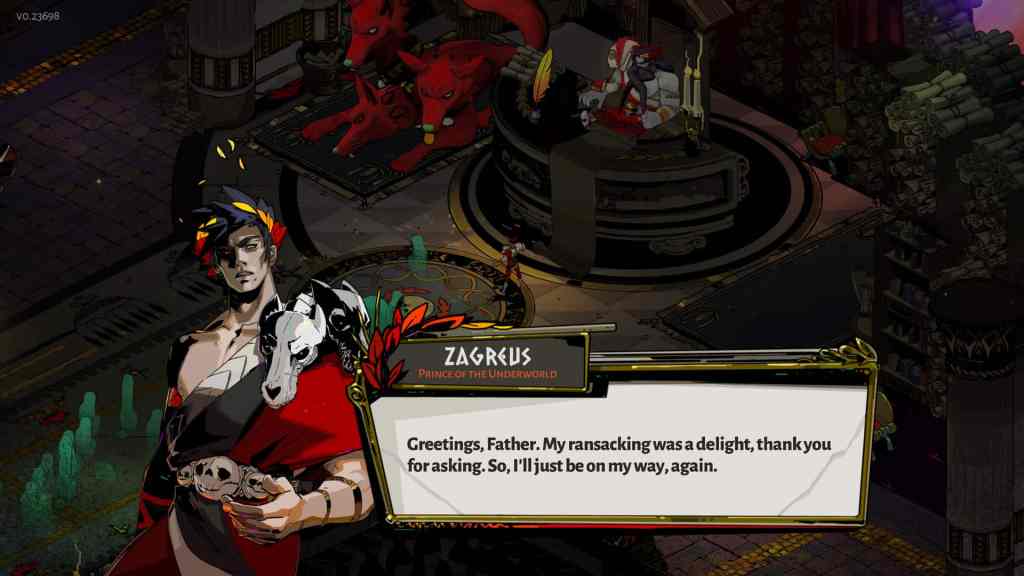 It's only a matter of time before Hades makes it to the big screen, thanks to its extremely creative interpretation of Greek mythology, and a stunning art style that makes every character shine. While the game operates as a rouge-like – in that players travel through endless dungeons to complete the game – there's an entire narrative about family betrayal hiding between Cerberus fights and strange, lava-filled dungeons.
Beyond epic action set pieces, which see protagonist Zagreus facing down multi-headed snakes, gorgons, and other beasts, the story at the heart of Hades is incredibly deep. The further Zagreus goes down rabbit holes, the more he uncovers about his past, and the tragic love story shared between his mythical mother and father.
Should a film or TV adaptation of Hades be optioned, this tale would make for a brilliant, heart-rending adventure – although a minor caveat is that it should absolutely be animated, so that the game's awesome art style can shine through to a mainstream audience. Hades would be a perfect companion to Disney's upcoming reboot of Percy Jackson, and could help usher in a new wave of modern Greek mythology stories.
---
With so many video game films currently in the works, it feels inevitable that more adaptations are on the horizon. What would you like to see adapted for film and TV? Join the conversation on Facebook or Twitter.