Star Wars Jedi: Survivor takes place within a hostile galaxy ruled by encroaching Empire forces with a singular goal: to eradicate the Jedi, per Order 66. Cal Kestis, reluctant hero and face of a modern galactic rebellion, is at the mercy of this edict during the events of Survivor – in much the same way game developer Respawn Entertainment is beholden to its own Star Wars overlords, and the restrictions of dense, decades-old narrative bounds.
According to game director Stig Asmussen, who spoke to GamesHub during a recent international preview event, the bounds that determined the team's path forward, while complex, also provided fertile space to evolve Kestis' story in a larger, more creative, and more ambitious sequel.
'There's a ton of content out there,' Asmussen told GamesHub. 'We couldn't [create a game like Survivor] without Lucasfilm, of course. They make sure we're on the right path. We might propose ideas that are stepping on territory of things that are already done, or are currently in development – or might be down the road – and they make sure that we're staying within the realm of what's a good space for us to be.'
'It can be restrictive. The way that we approach [Kestis as a foil for the Empire] is that the Empire is this never-ending force. It's a point of conflict. It's strain. It's pressure that's always on Cal. And we're comfortable with that. That's the world that we live in – and how we create stories within that.'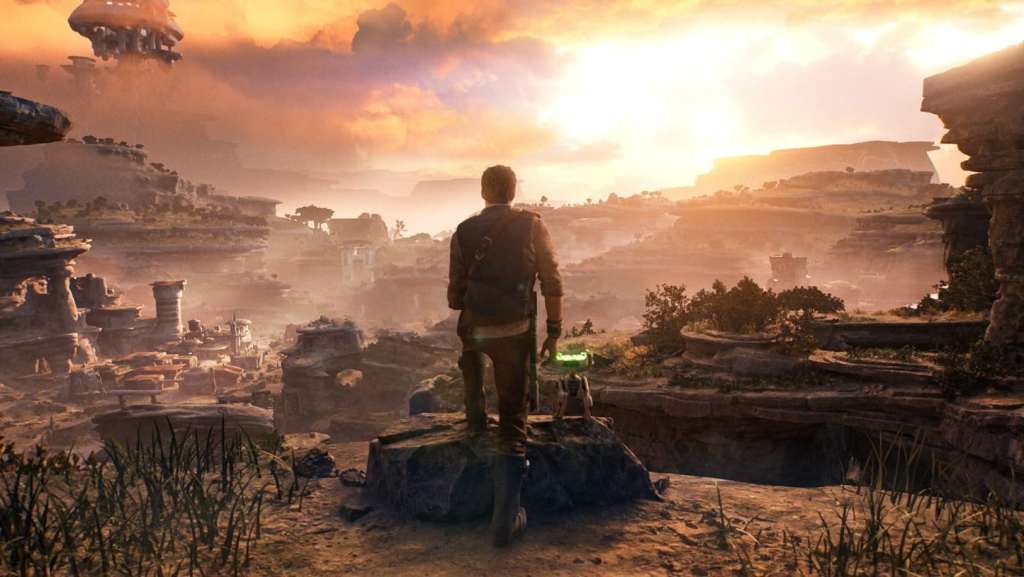 While these bounds mean Respawn can't strictly 'change' the future of the Jedi in the wider galaxy, Asmussen said the team takes this as a challenge, to generate an engaging and twist-filled story where Kestis can exist as an important player in a largely untouched corner of the galaxy. This 'unseen' plight leaves room for fresh developments, a cast of intriguing (and some adorable) characters, and plenty of narrative innovation.
'The galaxy is a huge place, and there's a lot that we can do that supports [events] that have already been talked about, but also we can break new ground, as well,' Asumssen said. 'It's always a fun topic when we're trying to break the story – whether it's for the whole game, or even smaller initiatives.'
Read: Star Wars Jedi: Survivor will be a 'darker' game
Mythology is intrinsic to this story iteration, as the world of Star Wars Jedi threads into multiple plots seen in the wider, cinematic Star Wars universe. The first game, Fallen Order, even featured characters from the primary Star Wars film canon, namely in Saw Gerrera, who served as an ally in the fight against the Empire.
While Survivor largely features Kestis on his own path, this mythology remains an essential part of his tale as he continues to forge a path, and his own sense of self, in a galaxy ruled by the fallout from the Clone Wars and the growing strength of the Empire.
Asmussen is no stranger to the importance of mythology, as his own path through the games industry has been defined by it. His experiences working on the similarly grand and sweeping God of War franchise have informed his approach to Star Wars Jedi: Survivor, particularly in refining a unique and epic story.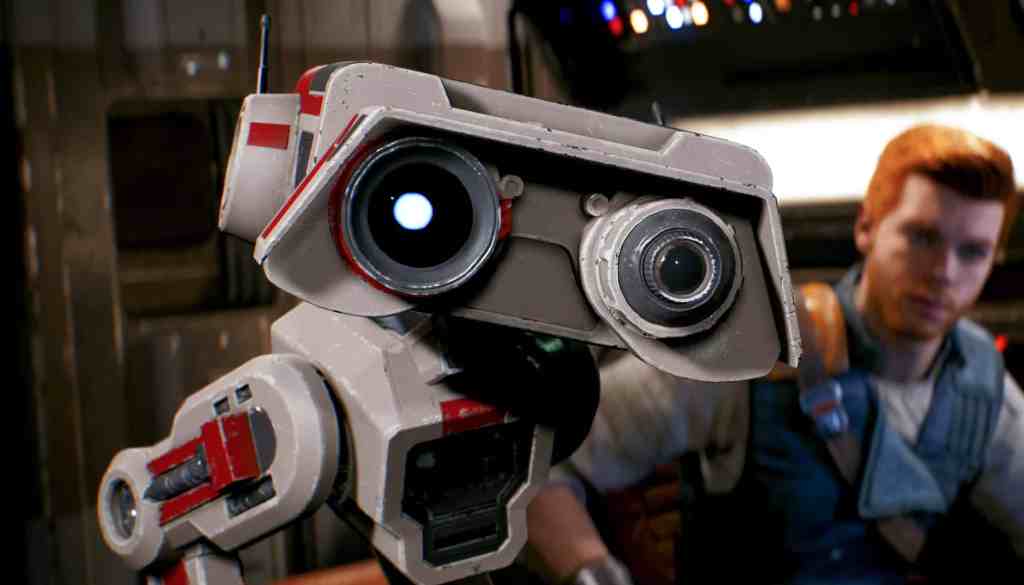 'What I learned from God of War is how to find … the balance between how to tell a good story, but also how to find good, fun gameplay that balances and complements the story,' Asmussen said. '[It's about] the push-and-pull, to make sure that balance works, and when it's in the player's hands, they feel the same stakes.'
This approach required a dedicated, talented team – and as Asmussen describes, Respawn Entertainment evolved, over the course of the game's development, to become just that. The growth of experience and ambition for the game was very clear in a recent gameplay preview session GamesHub took part in, as was a renewed sense of confidence from both Respawn, and their now well-developed Jedi: Survivor protagonist.
Read: Star Wars Jedi Survivor preview – More ambitious in every way
'Cal's grown over the last five years. As developers, we've grown as well,' Asmussen said.
Years in development have strengthened the Respawn team, as much of the game's development cycle was defined by the complications of the coronavirus pandemic, and a constant need to innovate the way they worked. According to Asmussen, it was just three or four months into development before work transitioned to the home environment.
Strong communication became a focal point throughout this period, as developers needed to remain in 'lockstep' to craft a clear vision for Kestis' journey – so Respawn adopted tools including Zoom and Slack to keep in touch, and stay healthy. The team working on Survivor was reportedly double the size of the team working on Fallen Order, which complicated communications – but also left plenty of scope for a larger and more exciting adventure.
09/22/2023 04:53 pm GMT
Ironically, the challenges Respawn faced largely reflect the harrowing path of Kestis himself, who has been forced to grow in so many ways, after five years on the run from the Empire.
'Cal's become more confident. He's aged, he's more seasoned,' Asmussen said. 'We've become more confident. We understand the game we're making better.'
'We look at the first game as kind of like – we didn't define it this way while we were making it – but what we were making was Cal 1.0. This is Cal 2.0 … He was more skittish. He was more unsure, and raw. Now, instantly, I want the player to feel like there's more weight, there's more determination. [Cal] is more deliberate, and confident in his actions.'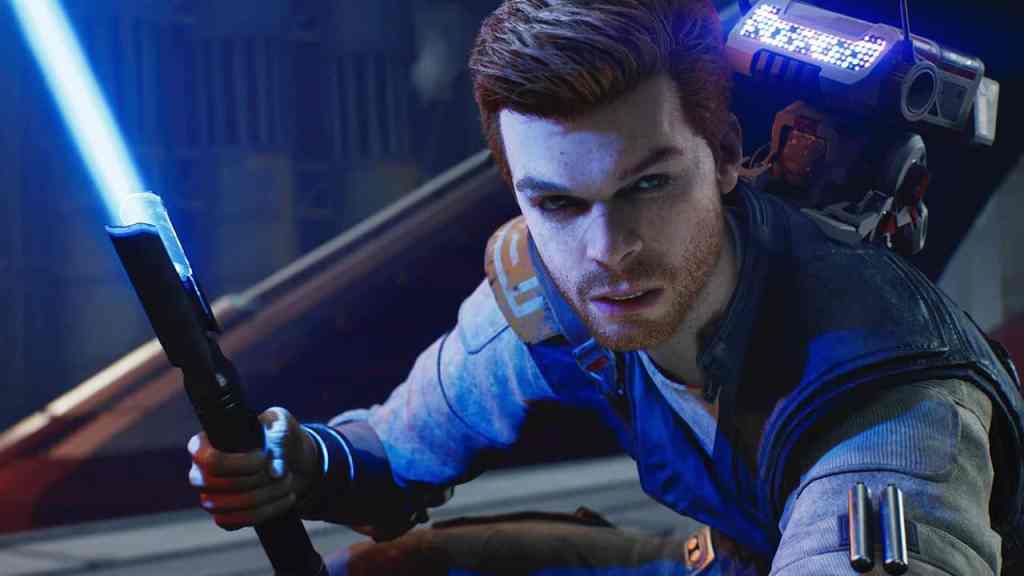 This is reflected both in Ketsis' character growth – in Survivor, he takes stronger strides, and appears far more weathered than in Fallen Order – and in the game itself, which now features stronger combat mechanics, and a better sense of fluidity.
'When we started making the first game, when we were approaching combat, we were looking at other games. We were looking at Souls games, and that was a huge inspiration,' Asmussen said. 'What we noticed is when you're focussing and targeting an enemy, there's almost a dance going on. We felt Jedi were super agile, and under control. Cal was, in the first game, definitely more rough around the edges, and that was deliberate.'
'But when we approached these fights [in Survivor], it's not so much about taking on dozens of enemies at once. It's about how you control a few, and sometimes only one. A lot of times, it feels like you're in a tango or a dance.'
The sweeping changes made in Star Wars Jedi: Survivor, and the imperative to be larger and reach further than Fallen Order, are immediately obvious when diving into the game. While the media preview session GamesHub attended only showed off a 3-4 hour vertical slice of the upcoming experience, it was clear to see that Respawn was truly taking the lessons of Fallen Order to heart.
As Stig Asmussen said, it finally feels like Respawn understands the game it wants to make. Backed by more confidence, and a renewed sense of ambition, there are high hopes that Jedi: Survivor will eclipse its humbler beginnings, thanks to years of refinement and interation, and a fresh sense of ingenuity that can be felt in every part of the game.
Check out the GamesHub gameplay preview for more on Star Wars Jedi: Survivor, and stay tuned for a full review closer to launch.
Star Wars Jedi: Survivor arrives on 28 April 2023 for PlayStation 5, Xbox Series X/S, and Windows PC.
09/23/2023 12:53 am GMT
EA provided flights and accommodation to GamesHub for the purposes of playing Star Wars Jedi: Survivor and speaking to its developers. EA did not have oversight of this article. GamesHub has affiliate partnerships. These do not influence editorial content. GamesHub may earn a small percentage of commission for products purchased via affiliate links.