Melbourne-based studio League of Geeks is gearing up to release two anticipated titles in 2023 – the 1970s anime-inspired starship colony simulator Jumplight Odyssey, and a reimagined version of the hellish cult hit Solium Infernum, first released and self-published by indie studio Cryptic Comet in 2009.
These titles mark the first new projects from the studio since it released its debut strategy RPG Armello – which launched in 2015 through successful crowdfunding efforts on Kickstarter – and since the establishment of its partnership with publisher, Kowloon Nights,
Beginning development in mid-2021, Jumplight Odyssey and Solium Infernum are at a quick glance two very different titles atmospherically, and play to League of Geeks' expertise in the 'mid-core strategy' genre.
Solium Infernum
Being long-time fans of Solium Infernum, studio heads at League of Geeks were innately aware of the title's strengths before acquiring the IP rights directly from Cryptic Comet's sole publisher, Vic Davis. League of Geeks production director Trent Kusters pointed to the Rock Paper Shotgun series 'Gameboys from Hell' as a testament to the connectedness this playstyle can evoke.
Kusters has described the League of Geeks re-imagining as a 'spiritual successor' to Armello, saying the original Solium was a strong inspiration for the game.
Solium Infernum's initial release was met with a mixed reception, as there was a slight barrier to entry for players who grappled with its complex gameplay systems. The title has, however, been highly regarded as a renowned strategy game by a plethora of fans, and holds cult status amidst a passionate active player base in the years since it first launched.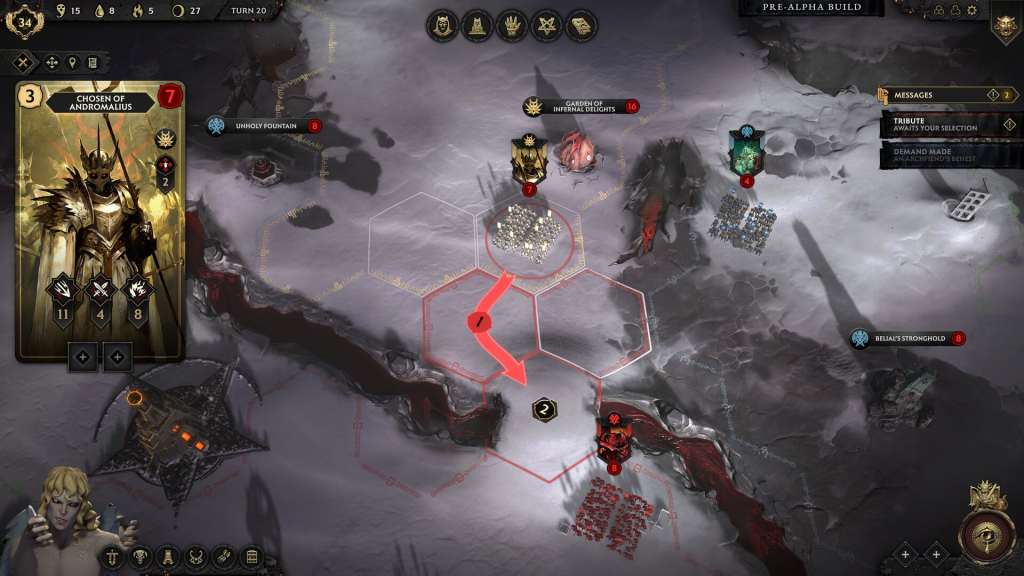 In conversation with GamesHub, Kusters emphasised the care held towards this community. The studio has been proactive in inviting members from Solium Infernum's original Discord channel to participate in closed beta tests, to provide feedback. Vic Davis, who has remained a close friend to the team for over a decade, has also been a strong point of consultation throughout development, and Kusters is keen on bringing a 'cut and polish' to realise Davis' vision.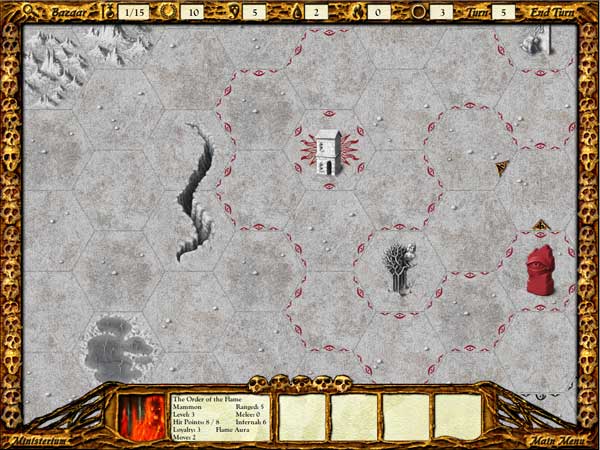 'We just felt like a kind of… sense of duty or responsibility where you're like, this game is just going to disappear into nothingness forever if someone doesn't come along and re-imagine it.'
The team has also taken valuable lessons from working on Armello, in listening to player feedback early on. This community engagement has helped strengthen the approach with both of the studio's upcoming titles.
'All of that experience was just so good for us in so many ways, not just commercially in regards to, you know, supporting our studio and helping us scale it and everything. But for the team as well… It felt so good interacting with the community and bringing them on board, the game just got so much better that both [Jumplight Odyssey and Solium Infernum] have that worked into it.'
Kusters is excited to bring the Solium's infamous asynchronous multiplayer to new audiences, as it allows players who may not have time to invest in a grand strategy game to experience the genre within shorter time frames. The studio's approach to making 'strategy games for everyday gamers' has been a valuable asset in recognising how to effectively deliver these broader strategy mechanics to wider player bases.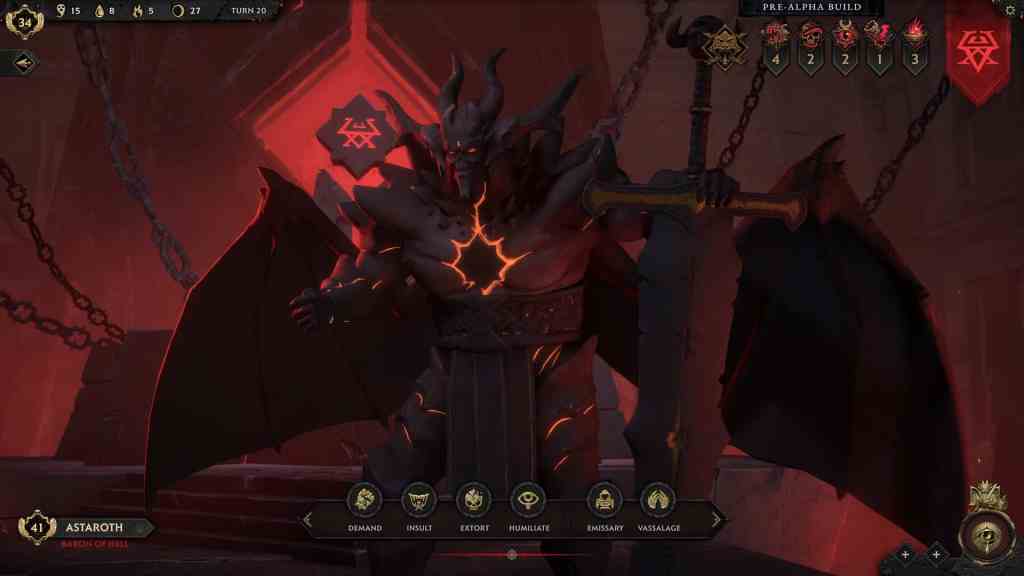 A Whole New League
Kusters has also been conscious in splitting the team between both Jumplight Odyssey and Solium Infernum since wrapping up development on a previous project in partnership with Private Division in 2020. He noted these new projects were going to be a 'huge cultural shift' for the company, and was sensitive to the team's collective losses and risks that needed to be scaled down after dividing the studio between Armello and its initial game. Kusters was candid about some of the learnings taken from this experience:
'The biggest shift culturally that an independent studio can go through, once you get past the 10, 25 [employee] mark… and you do that sort of shift from like a flat indie structure to specialisation, the next one is going multi-team… So many studios don't survive it, it's almost impossible, and we'd fucked it up once already. So we had the lessons and the learnings from that.'
The concept for Jumplight Odyssey was also ideated around this time, and had continued to stay on the studio's radar. The game is a roguelite colony sim that presents emerging crew storylines and planet encounters, which are randomised at the start of every run and influence player's leadership approaches whilst journeying to the Forever Star.
The team was able to leverage the work already undertaken with its Private Division title, as its existing 80s anime-inspired art style and Sims-like gameplay would translate smoothly into what would become Jumplight Odyssey.
These learnings have created leeway for stronger communication and flexible arrangements internally, as the team have implemented further structures to work effectively, both remotely and in the studio.
'The positives of coming out of that shift is definitely communication… Like you have to communicate, otherwise just things don't happen. Also, in regards to policies, processes, procedures, you just need to be way stronger. Because your crew aren't in here, you can't just be more casual about these things. So the company's governance and policies and you know, the robustness of those just went through the roof.'
'I think we're in a really, really good place now culturally,' Kusters said. 'We've got two amazing games that are going to come out later this year that we're self-publishing… and we did all of that from home.'
Jumplight Odyssey is launching on PC via Steam Early Access sometime in 2023, with its inevitable v1.0 release to follow on Xbox Series X/S, and PS5. A demo is also available on Steam between 20 – 27 June during Steam Next Fest.
Solium Infernum is releasing on PC, and you can find updates for future playtest events on the League of Geeks Discord channel. It's also scheduled for release in 2023.