Ten diverse and multi-talented young game creatives are currently being mentored, networked and professionally developed, as part of the 2023 SMART program.
Run by IGEA – the Interactive Games Entertainment Association, the peak industry body for games in Australia and New Zealand – the SMART program is designed to create career pathways, and support the growth of emerging talent and underrepresented peoples, within the Australian games industry.
Colloquially known as 'the Smarties' – a name adopted by the first cohort of 25 mentees in late 2021/early 2022 – this new group of 10 announced at the end of June, will receive tailored mentoring and will have direct access to a collaborative workspace in South Melbourne, helmed by Samurai Punk (Screencheat, The American Dream) and filled with other independent game studios.
Now in its second year, the innovative and flexible SMART program, a tailored four-month mentorship and residency, is largely designed by IGEA's Ceri Hutton, Director of Industry Development and Programs. Hutton based it on key programs and events he oversaw while running Melbourne's legendary Arcade co-working video game space from 2018 to August 2022.
Read: How Samurai Punk's lo-fi shooter KILLBUG buzzed into being
Addressing talent shortages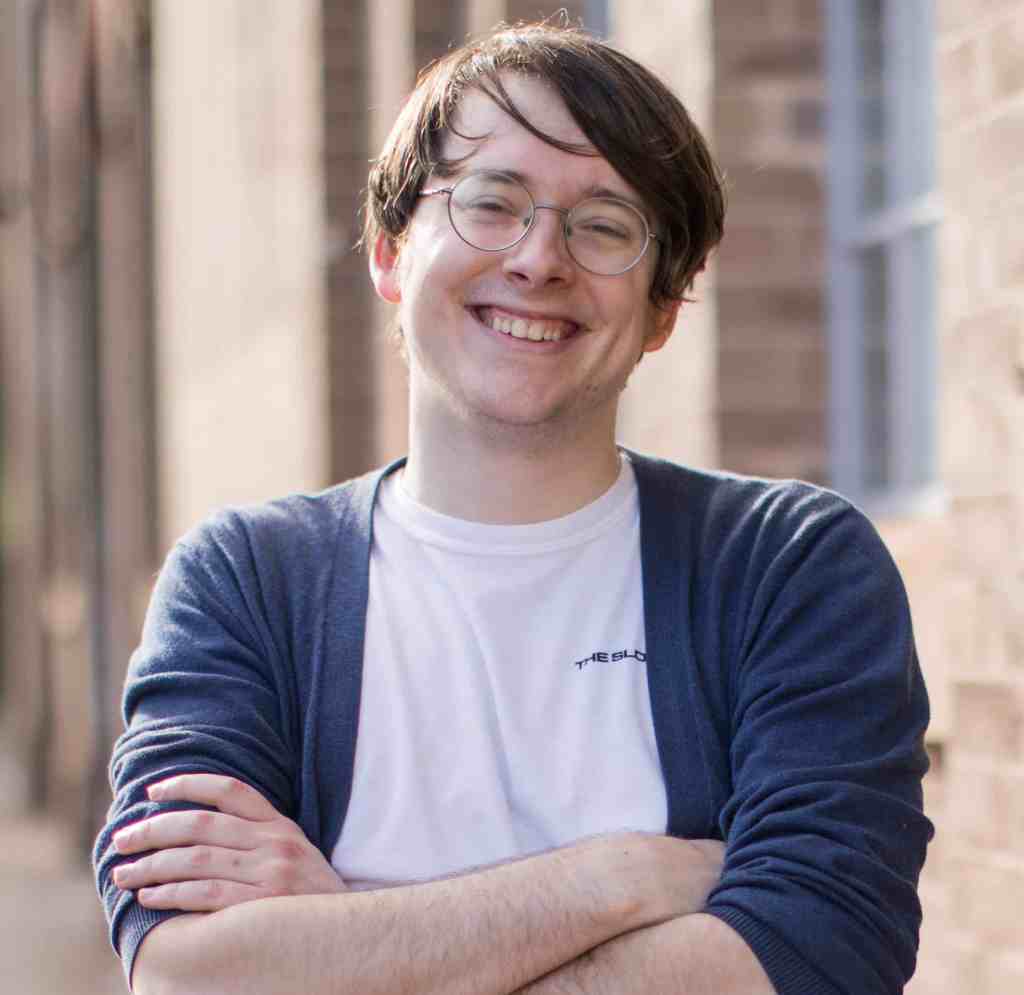 Speaking to GamesHub, Hutton says there's currently a critical shortage of senior and well-developed talent in the rapidly expanding Australian games industry.
'For many years the major issue was a lack of funding, but now we're in a period of rapid growth, and with the digital games tax offset just announced, and all the States hiring games officers, and Screen Australia announcing $3 million in games support, we are entering a new era.
'It's going to blow up very quickly and the major issue now is developing and attracting talent.'
Hutton says there is already a lot of diverse emerging talent out there but what IGEA wants is 'to make sure that the pipelines are secured for that talent and they're given the proper support to have good careers.'
The City of Port Phillip's Games Actions Plan
The SMART program is supported by the City of Port Phillip, a local council with a dedicated four-year Games Action Plan (2020-2024). The council's vision is to develop this area of Melbourne (encompassing suburbs like South Melbourne, St Kilda, Albert Park and Ripponlea) into Victoria's games capital by prioritising resources and programs around games, players, and the people who create them.
With reportedly more than 75 active games studios, creators and game adjacent businesses across the municipality, it would be difficult to find another part of Victoria that was in the running as 'games capital'.
Read: Screen Australia announces $3 million support for selection of local games
The evolution of SMART
While the first version of the SMART program included 25 creatives, Hutton says that large number was partly due to the overwhelming need for programs as Melbourne came out of lockdown.
The program's debut participants included: Matt Jackson, who went on to co-found Toot Games and is now working on a stealth comedy game; Creatrix Tiara, who has been appointed Awards Lead for the Freeplay Independent Games Festival; Krystal McDonald, now working as a Build Pipeline Engineer at Mighty Games; and Edmund Weir, who received Vic Screen funding for his work on Descendants of Earth – the first mobile game to use real environmental action to affect the game world.
While the first incarnation of the SMART program initially focused on the residency aspect of being in The Arcade coworking space, Hutton says they quickly learnt that there were 'lots of little opportunities to mentor, and these ended up being of more significance than the residency.'
'A good example of this is that one day, one of them was applying for a job, and I walked past and asked if they needed help with their resume. And then a few people asked for help and it ended up being quite significant as they got jobs off the back of that, and so those sort of incidental mentoring moments became part of the redesign. As we get to know the participants and their aspirations, we can create mentor sessions based on that information.'
Going forwards, Hutton says the mentoring program would like to attract applications from other complementary industries, such as the screen industry and theatre, where he sees many crossovers in skills and abilities, particularly in production and narrative design. (One of this year's star mentees, for instance, is William Hinze, an award-winning playwright who has been crossing over into games for the last few years.) And while all the current applicants are fairly youthful, age is no barrier.
Hutton hopes that the SMART program can be taken and adapted nationwide.
'We've done two versions of this program in Melbourne, but we'd love to find opportunities in other states and territories to partner up and roll it out there,' he says.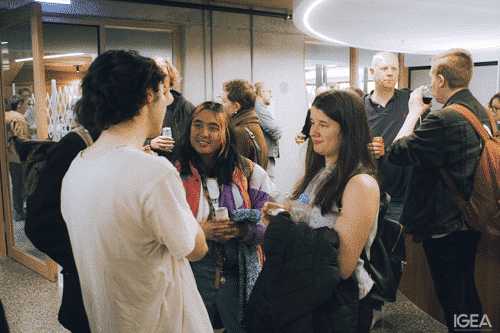 The 2023 SMARTies
Alex Beaty (they/them): An emerging game developer from rural VIC, Alex is the Community Manager for Moonlight in Garland. They are looking to work full-time in narrative or production, and have plans to travel the world to visit other game hubs to grow their practice.
Alex Murphy (They/Them or He/Him): A driven and dedicated Character Artist who has worked heavily in the Canberra game developer space tackling realistic and stylised projects. They graduated from AIE in 2020 with an Advanced Diploma of Screen and Media, Animation, Interactive Technology, Video Graphics and Special Effects. As of 2022, Alex has been giving back to the AIE community by training students to master their VFX skills. Alex is inspired by the high fidelity works of artists like Rafael Grassetti on God of War, Frank Tzen on The Last of Us, and Marcin Blaszczak on Cyberpunk 2077 and The Witcher 3.
Andy Karalis (any): Andy is a multidisciplinary artist utilising 2D and 3D skills, a huge proponent of rapid prototyping and experimental games, and runs an annual game-a-week workshop for local game developers. They already have 14 games available to play on itch.io, and are working on more.
Emma McCaw (she/her): Emma is a video games producer and QA tester. She is currently working on a series of mini-projects with two other game developer graduates, with plans to expand after each project. She finished up her VR internship for Liminal VR with her project Ocean's Paradise.
Daisy Chan (She/Her): Is the creative director, producer, UI/UX designer and co-founder of the emerging game development studio Geek Latte. Daisy and the team are working on their first full-release game, Card Retrieve, a twin-stick action roguelite where you play as a canine magician wielding magic cards and magic tricks to attack, deceive, and escape from the feline-feudal Japan period. Daisy graduated from HKBUCIE in 2017 with a design associate degree and a bachelor's of Games and interactivity in 2020 at Swinburne. She then started her early career as a freelance designer and a mentor at the Lab Network in late 2022. She is passionate about simplifying UI and UX to produce smooth gameplay experiences and ensure a satisfying game feel.
Irini Melas (she/her): Irini is working on the science fiction food-themed roleplaying game Foodomina. She specialises in creative direction, game project management, and 2D mediums, and is focused on creating high-quality media that brings joy to players.
Jae Stuart (They/Them): Is a programmer, game designer, narrative designer, curator and event organiser from Lutruwita (Tasmania). They are the co-founder of Serenade, a collective which has put on popup game exhibitions in Eora and Naarm. Jae's projects have been showcased at Amaze, GDC and SXSW. Jae collaborated with Cécile Richard to create The Freeplay Zone an interactive browser-based project which allowed Freeplay Festival attendees to gather together online during the pandemic. With Ruqiyah of ub4q they created My Lil Fanfic which was nominated for awards at Freeplay and Play by Play. They've spoken at games conferences including GCAP, NZGDC and Freeplay. Recently they organised the event program for Pride at Play Queer Games Exhibition with a program that included poetry readings, a Queer game developer panel, a narrative design workshop they ran, and hosted a fireside chat with AGDA award winning developers Fuzzy Ghost.
Sunny Tandoc (they/them): Sunny specialises in 2D animation and compositing, particularly in mixed media. They are the Creative Director of an experimental and cultural games project supported by the Living Museum of the West. The game is set in a fantasy version of Footscray, and incorporates real life elements of Footscray's rich cultural diversity, LGBTQ+ community and history.
Tyler Hilder (She/Her): Is a 2D digital artist who adores the aesthetic stylings of bygone eras. She got her diploma of Game Design from JMC in 2017, and fills her time with mysteries, westerns, history and art. She is passionate about making games for women and underrepresented demographics. In high school she became obsessed with video game artists like Kumiko Suekane, Kinu Nishimura, and Ayami Kojima, and hasn't wanted to do anything else since.
William Hinz (they/them): William is an award-winning narrative designer and playwright. They are the recipient of the Orloff Family Charitable Trust for Excellence, and are an inaugural La Boite X APT grantee. Their work Guerilla Sabbath has premiered in New York. They were listed as one of Playbill's '34 LGBTQI+ Artists to Keep an Eye On'.
Stay tuned for in-depth Q&As with three of the 2023 SMARTies: Emma McCaw, William Hinze and Sunny Tandoc, who tell us more about themselves, their background in games, their aspirations and experiences of the mentorship so far.