In a media briefing for Gran Turismo 7, held a few days before PlayStation's official State of Play presentation, series creator and producer Kazunori Yamauchi kicked things off by lamenting that in the 25 years since the original Gran Turismo, the public's relationship with cars had changed.
'You won't find as many people talking about car culture anymore. Less people are talking about the beauty of cars, or are only focused on the fun of driving.'
It could be the result of a demographic aging out. It could be a growing concern from younger generations about carbon emissions. Either way, it's been five years since the last entry in the car simulation series (the online-focussed Gran Turismo Sport), and nine years since the last fully-featured mainline series entry, Gran Turismo 6.
Similarly, it's also been five years since we saw an entry from Xbox rival Forza Motorsport 7, so what we've come to expect from a racing game in recent years has also changed. The series that dominates the chatter, Forza Horizon, focuses on the joy of driving and environmental exploration first and foremost, despite its simulation roots. And even other simulation-focussed games like Project C.A.R.S. have tried to become more approachable, with the goal of being less daunting to a new generation of potential young racing fans.
After seeing and hearing about Gran Turismo 7 in detail, however, it's clear that in many ways, Yamauchi does not want the series to change. Gran Turismo 7 asks you to buckle in, and wants to indoctrinate you into its very particular, stately flavour of automobile reverence.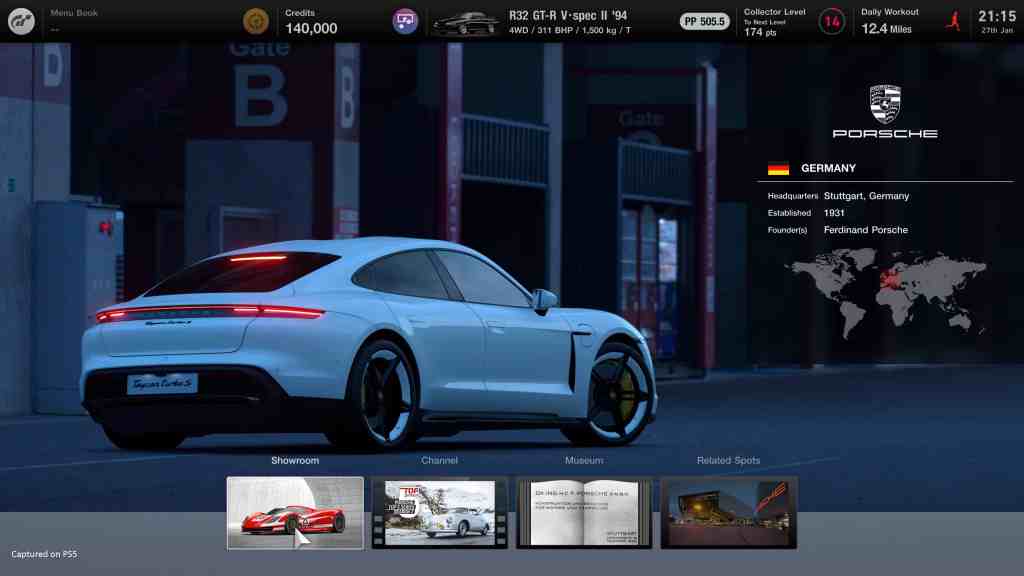 Stay a while, stay forever
Gran Turismo 7 is sticking to the rules and structures that has made it such a successful series over the last quarter of a century. You start with a modest compact car. You systematically go through license tests and drill down on specific driving techniques. You work your way up through low-level race events and, over many, many hours, you'll eventually earn enough credits to buy a car that's a little flasher… from the used car dealership.
For anyone who has gone through a Gran Turismo game, this process will be fondly remembered as a gratifying experience. Gran Turismo 7 features over 400 cars, but it wants to make every single one you purchase a momentous event. It wants you to treat it like something that requires attention, regular maintenance… and a car wash every now and then (which you have to fork out for).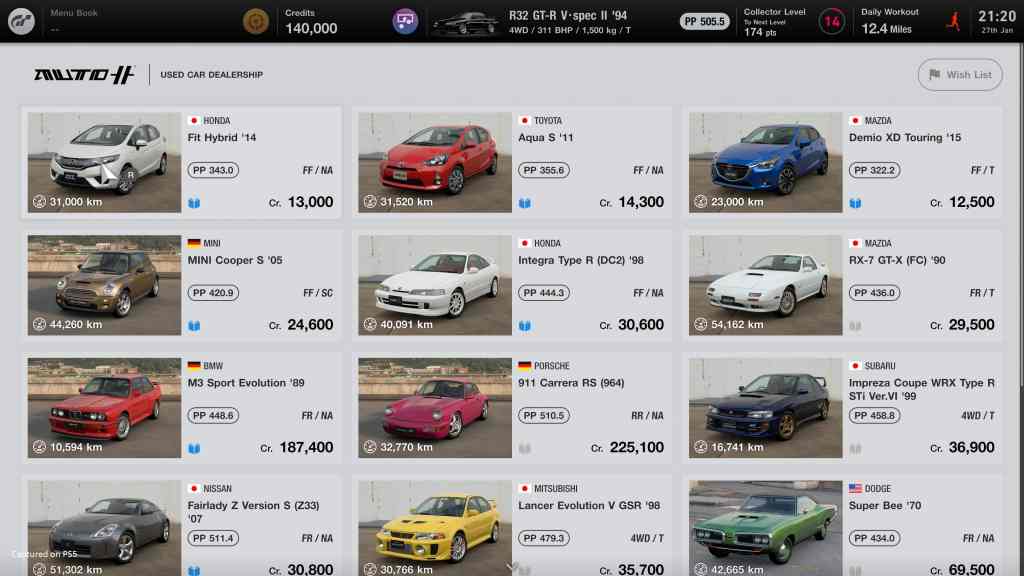 For anyone who's more accustomed to having their pick of high-powered sports cars right away in a racing game, this might seem like a nightmare. But for Yamauchi, it's all seemingly in service of helping new players build a respect and admiration for these feats of design and engineering.
Central to all of this is Gran Turismo 7's Cafe, a new central location in the game's menu/world map where you can complete specific assignments that'll guide your progress throughout the game. It's also a place where you can get into conversations with non-player characters about car culture.
The presence of actual characters and conversational dialogue was a key component for Yamauchi and his team at Polyphony Digital to include, even if it does just appear to be still portraits and text. It's a touch that helps make this world of machines just that little bit more human.
Some of those humans also include the creators and designers of history's most iconic vehicles. Complete a set of missions and you might get a visit from Tom Matano, the designer of the Mazda MX-5, to tell you a bit about what he was thinking when he drafted the concept.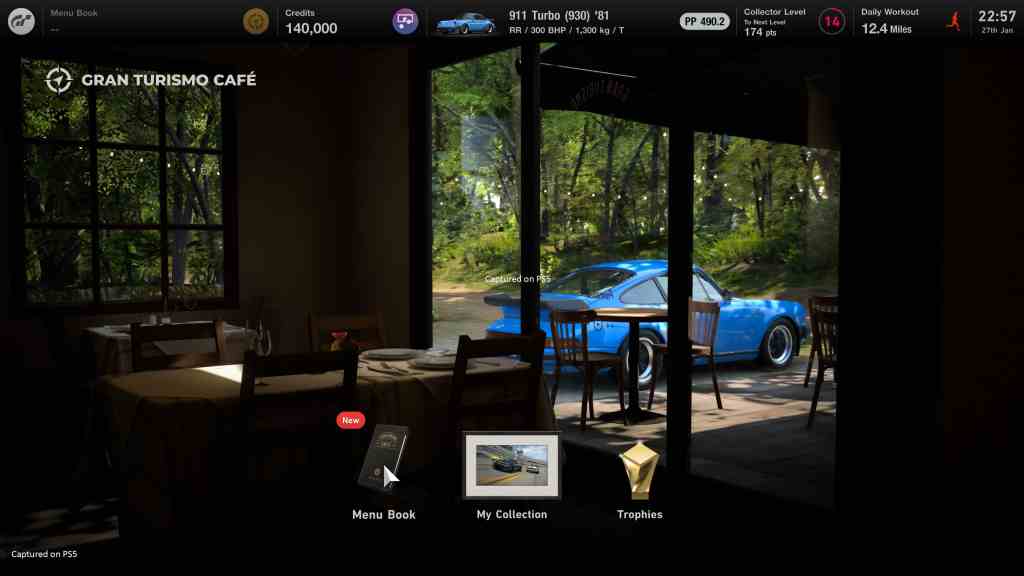 I was already anticipating that Gran Turismo 7 would up the ante on the comprehensive components it'd already built in previous games. And it does that, with in-depth tuning options, game progression, and a competitive multiplayer structure.
The PlayStation 5-specific updates, such as high-fidelity visuals (with a choice between ray tracing or 60 frames per second), fast load times (less than a second to get into a race), haptic feedback with the DualSense controller (which attempts to mimic the sensation of g-force, finally!) and 3D audio features all seemed like meaningful improvements. But they're also expected quantities.
It's quite surprising that the relatively mundane inclusion of the Cafe and what it offers came across as one of the most interesting parts of Gran Turismo 7 to me – but I'm a sucker for cool, behind-the-scenes trivia.
Yamauchi stated that one of the goals of Gran Turismo 7 was for the player to naturally come into contact with the history of cars. This could be via completing assignments in the cafe, or while looking for new vehicles to purchase, where you'll visit the museums of car manufacturers to learn about their history.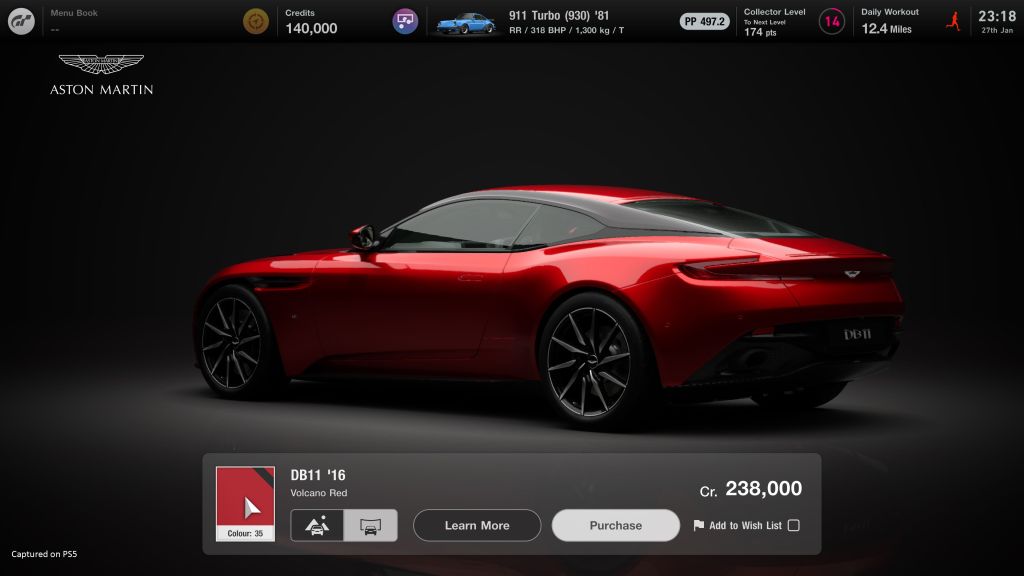 Don't touch that dial
Aside from the Cafe, the other seemingly trivial (but quietly significant) update to Gran Turismo 7 is a greater emphasis on music. This includes the game's large variety of music tracks, naturally – Gran Turismo 7 boasts 300 tracks from 75 artists. As a point of comparison, Forza Horizon 5 featured just over 100 tracks.
Common genres like Rock, Hip-Hop, Electro, and Classical are included, but I was also pleasantly surprised to see Jazz and Lounge highlighted on the list they showed, too – it certainly fits my perception of Gran Turismo as a refined, classy series. I can absolutely anticipate myself enjoying races set to a jazz-fusion or electro-lounge track, reliving the days of Ridge Racer Type 4.
As an actual professional racecar driver with some serious accomplishments to his name, Yamauchi said he prefers to mute everything when he's really concentrating. However, in an effort to ease the brakes on Gran Turismo's serious business approach to racing, Gran Turismo 7 introduces a new mode called Music Rally.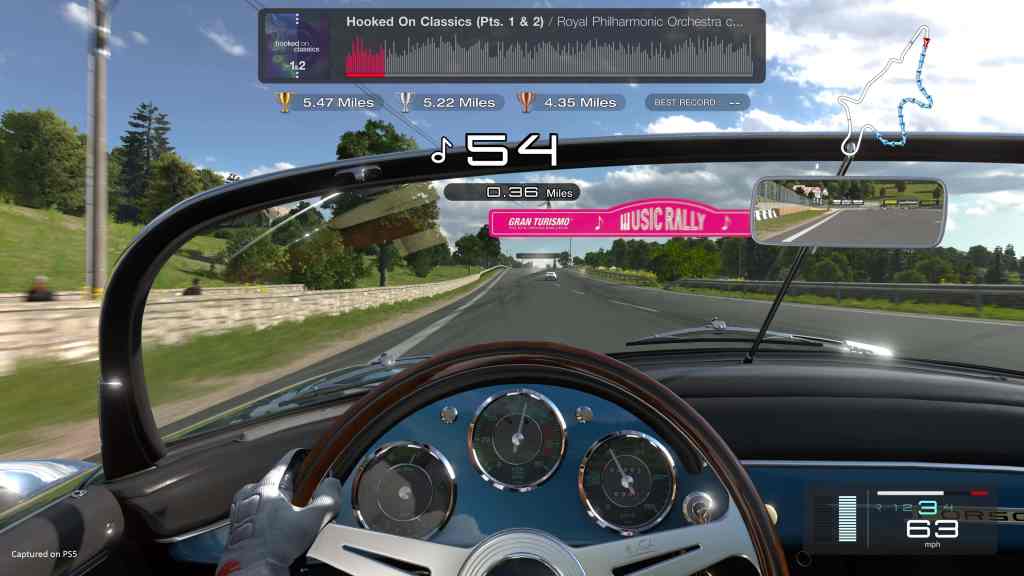 Built for the purpose of listening to a music track in full, Music Rally will set you up on a track with a modestly-powered car, and let you enjoy the act of driving while listening to a song. There are some stakes – the mode essentially acts like an arcade-style time rally, where you have to get to the next checkpoint before your time (or in this case, music beats) runs out.
But Yamauchi stressed that this limitation wouldn't be an issue unless you had a major crash, while also suggesting that it might also be a good mode for experienced drivers to experiment and get creative with their driving techniques.
A new replay mode that automatically makes camera cuts to the beat of a track rounds out Gran Turismo 7's new music-related features; the game also includes a very comprehensive looking suite of traditional replay editors, livery design tools, and a very robust photo mode.
Gran Turismo 7 seems like it's going to be an incredibly comprehensive and attractive game, but again, that's to be expected from a studio that has continuously been evolving what was an unprecedented piece of software back in 1997 – and whose 15 founding members are all still there.
I'm looking forward to seeing the new ways in which Gran Turismo 7 will share Polyphony Digital's deep love for cars, and I'll be very curious to observe how a new generation of Gran Turismo players will take to it.
Gran Turismo 7 releases on 8 March 2022 for PlayStation 5.