The Freeplay Independent Games Festival has not only been a staple of the Melbourne video game scene since 2004, but it also holds the record as the longest-running indie video games festival in the world.
The festival and its accompanying awards have gone through quite a journey in that time, passing through the hands of several organisers. It's also birthed a spin-off showcase night called Freeplay: Parallels, which has become a fixture of the annual Melbourne International Games Week (MIGW) so beloved that it almost eclipses the festival itself.
The audience at Freeplay Parallels 2021 was shocked when long-time director Chad Toprak announced he was stepping down, and while Parallels returned in October of 2022 under the reins of Melbourne games studio Paper House, the typically mid-year Freeplay Festival itself went on hiatus in 2022 and 2023 while the board searched to appoint new creative leadership.
Freeplay's new co-leads would eventually be announced as former Bar SK and SK Games lead Louie Roots (he/him), Mads Mackenzie (they/them), a PhD in game studies at the University of Sydney's Games and Play Lab and indie developer, along with Creatrix Tiara (they/them) as Freeplay's first Awards Lead.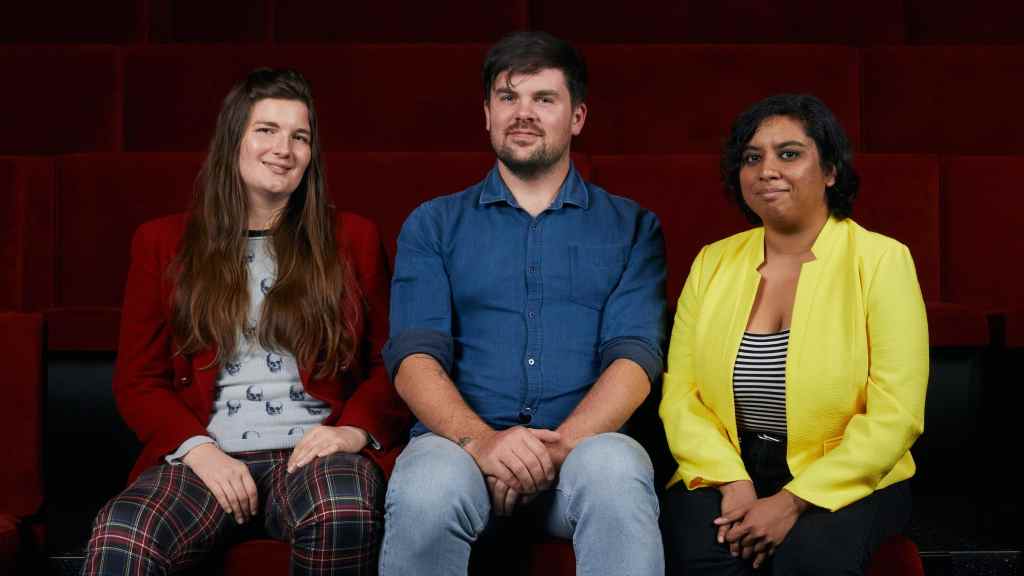 I had the pleasure of speaking with Louie and Mads a couple of days ahead of their first showcase as directors of Freeplay Parallels 2023.
"Chad did a wonderful thing when he was director, which was he secured funding," Roots tells me as we sit in a quiet Melbourne bar. "As he left, he got us enough funding for two years, for three people, one day a week. We could actually get paid as directors, which is the first time anyone at Freeplay has been paid." (Editor's Note: Chad Toprak and Freeplay staff during his tenure were also paid a small amount)
"We're taking it as a bit of a new era. We're looking at sustainability as an organisation. One of the things we identified pretty early on was that (Freeplay) is very well-known in indie game circles. It's very well known to the people who already know it. It's very well-loved and has lots of respect, but outside of those circles, there's not a lot of visibility. We really want to expand our reach. Not necessarily a growth for growth's sake, but a growth to get to a sustainable point where we can get further funding."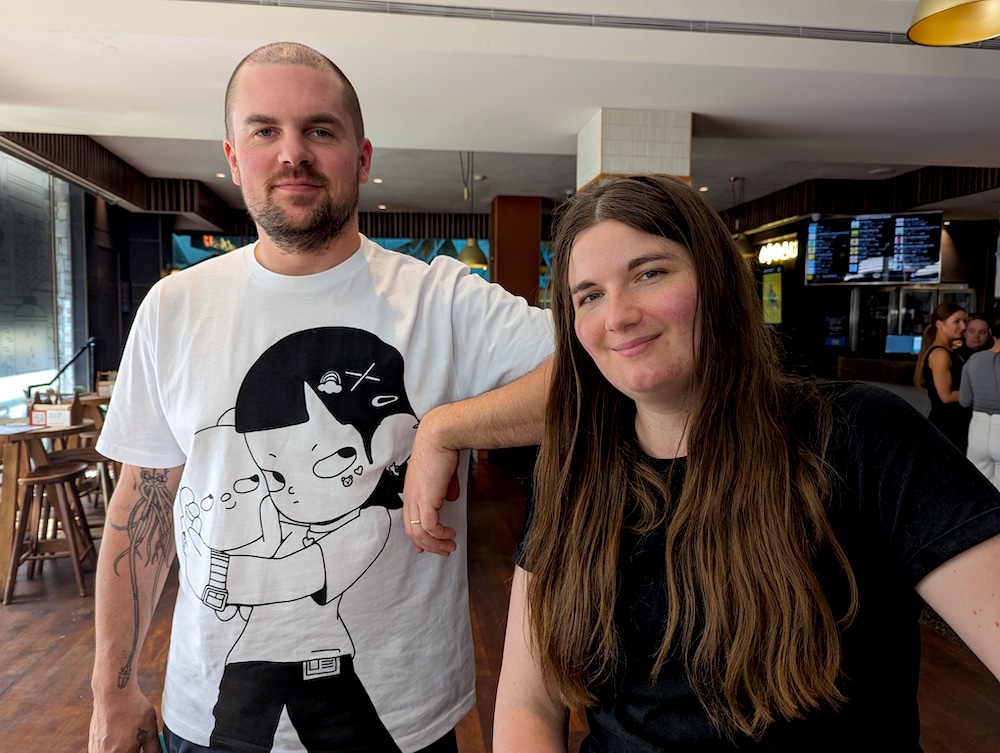 "We're in the roles until mid-2025," Mackenzie adds, "So we've basically got two years to do what we want to do with this contract."
"We have to uphold the (Freeplay) board's values in the work we do," Roots continues. "They help us with a lot of things."
"We have a lot of autonomy," Mackenzie interjects. "They're basically just checking in every now and again to make sure we haven't committed to spending a hundred thousand dollars on balloons or something."
As the Freeplay Festival itself didn't take place in 2023 or 2022, the big question is whether it will be returning in 2024.
"We're looking at a festival early next year," says Roots. "Next year is our 20-year anniversary and we have to do something big," he continues with a chuckle.
"We do want to get it to where it's not like it happens one year and doesn't happen the next, so even if we do a big thing next year, it still has to contain something that we can repeat year after year. We would like our three pillars of Parallels, awards, and festival to be consistent."
Read: Freeplay: Parallels and making games on your own terms
"Parallels and the awards have pretty sturdy structures," says Mackenzie. "The festival itself has always been more loosey-goosey. We've been talking with prior directors about what they'd done with the festival, and they were all like 'Well I just sorta did some stuff and called it a festival.' We really want to identify the important parts of the festival and how we make it sustainable. We're here every week but not here full-time, right? So how do we make sure that it's something that people can run on that basis. That stuff is what we're working out now."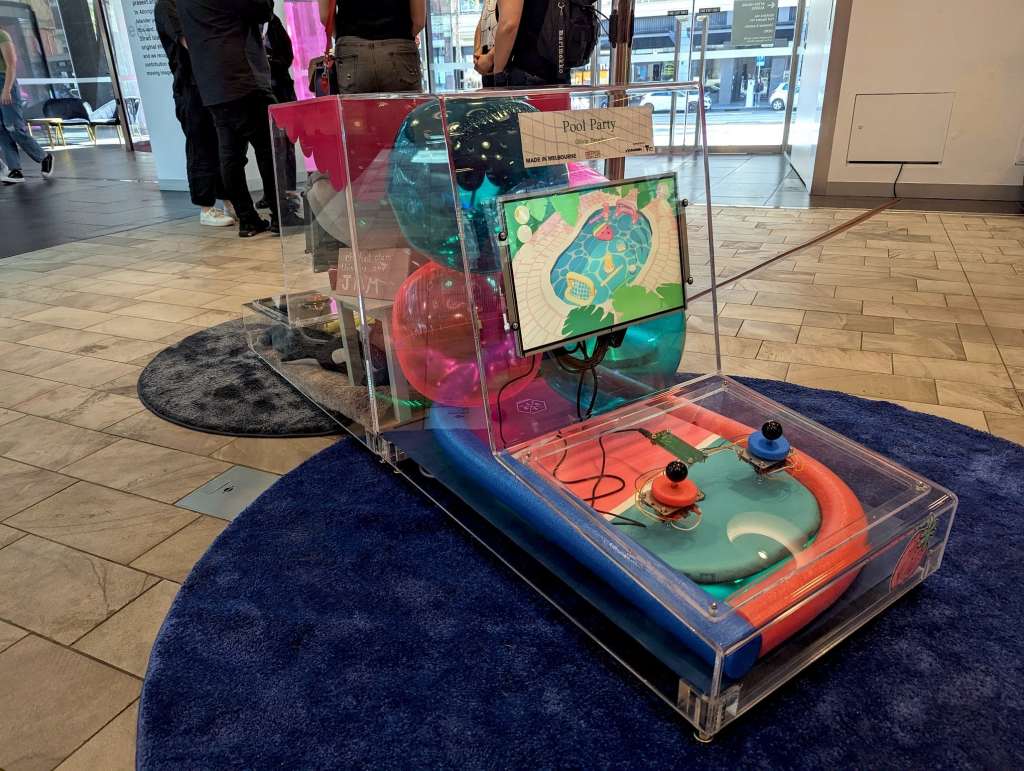 "Small reactive events are always on the table," adds Roots, "but we need to make sure that our pillars are sturdy. We're a leading light for a lot of independent developers, and we want to make sure that we're paying our volunteers, we're a sustainable enterprise, and that we push for our artists and our creators to also be sustainable. We can't be running on love as an organisation, as much as it's helped us in the past."
You can find more information about Freeplay on the official website.
This article was commissioned by GamesHub and Creative Victoria as part of Wordplay, a games writing mentorship program held during Melbourne International Games Week 2023.