All-new PlayStation Plus tiered subscription service promised the world – a hearty library of beloved games, the return of nostalgia-inducing PS1 and PS2 classics, game trials for the latest hits, and excellent value for money. While the refreshed subscription service doesn't yet deliver on all its promises, enough are fulfilled to make the upgrade worthwhile.
The flagship feature of the new service is a range of solid catalog of PlayStation 4 and PlayStation 5 games available for everyone to download and play – and the library certainly live up to expectations. But where the service stumbles is in paying homage to PlayStation Classics, which go largely uncelebrated.
Let's dive in with the service offerings, what you can expect, and where we think there's room to improve.
Editor's Note: This review is based on the Australian version of all-new PlayStation Plus. There will be regional differences around the world.
---
All-new PlayStation Plus: The User Experience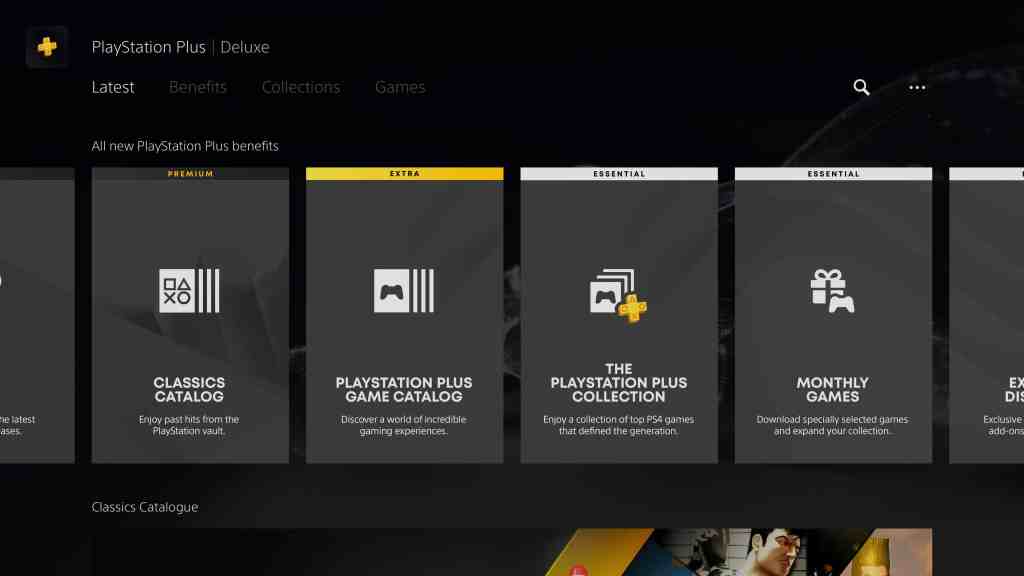 The first major issue you'll likely run into when accessing all-new PlayStation Plus is the service's messy user interface (UI). On the top row of the menu, you'll see several options – including 'Games'. If you scroll down, you'll see a similar menu breaking the service down into multiple categories: Game Trials, Classics Catalog, PlayStation Plus Game Catalog, The PlayStation Plus Collection and Monthly Games.
Scroll down further, and you'll find these categories broken out into 'spotlight' menus. Users are able to scroll through these individual menus, pick a high level category, or jump into the top tabs, with all leading to different versions of the downloadable games library.
Frankly, it's all a bit confusing, with a few too many options available to view.
There are also a few anomalies that confused us at launch: The 'Games' category at the top should be the way to view every available game – but some appear missing from this menu, and can only be found in the 'PlayStation Plus Game Catalog' submenu, or by manually searching for them. Mortal Kombat 11 and Jak 3, for example, only show up as PlayStation Plus inclusions when you visit their individual store pages.
These teething issues will lately be sorted out as work on the platform continues, but it remains a bugbear – as does the multi-layered menu system. There's a bit more streamlining work to be done to make the menus easier to navigate, especially given the number of titles to sift through.
All-new PlayStation Plus: Game Trials
The Premium and Deluxe tiers of PlayStation Plus offer a new feature for PlayStation users: game trials. Here, keen subscribers can get a taste of the latest games and try demos. These are actually full versions of the games, with access restricted to a few hours – actual duration varies from title to title. Any progress made in a demo will supposedly carry over to the full game if you choose to purchase it.
While it's a nifty idea, the game trial offerings are currently fairly slim, with only a handful of demos available on launch. These currently include: Horizon Forbidden West, Tiny Tina's Wonderlands, Cyberpunk 2077, WWE 2K22, Biomutant, and a small range of other games. While there is certainly opportunity here for the future, the currently available choices feel a bit random.
That said, Game Trials feels like an added bonus for the highest tier of PlayStation Plus, with the real meat of the service actually residing in its 400+ game library.
All-new PlayStation Plus: PS4, PS5 Game Library
The range of PS4 and PS5 games available for download and play on the Extra, Premium and Deluxe tiers of PlayStation Plus is extremely impressive – and functions as the main draw of the service. While the library lacks the day-one launch titles that the rival Xbox Game Pass has become known for, the quality of games more than makes up the difference.
PlayStation 5 games like Demon's Souls, Marvel's Spider-Man, Returnal, Assassin's Creed Valhalla, Ghost of Tsushima Director's Cut, Marvel's Guardians of the Galaxy and Death Stranding Director's Cut are all key highlights here, and make up the perfect starter PS5 games library. If you're somebody who's just purchased the console, having access to all of these excellent games starting at just AUD $18.95 per month is a stunning deal.
Read: PlayStation Plus Extra, Deluxe, and Premium: All PS4 and PS5 Games Available
And beyond these heavy-hitters, there are hundreds of other excellent PlayStation 4 and 5 games available to freely download. It's impossible to call out every great title, but standouts include: Dead Cells, Desperados III, DOOM, Fallout 76, Graveyard Keeper, inFAMOUS Second Son, KNACK, Little Nightmares, LittleBigPlanet 3, MediEvil, Observer: System Redux, Prey, Red Dead Redemption 2, Wytchwood and The Artful Escape.
Heck, you can even check out infamous games like Balan Wonderworld or Bubsy: The Woolies Strike Back if you've got morbid curiosity about either of these games.
The offerings here are frankly excellent – and more than enough justification for the PlayStation Plus upgrade. Even if you're just popping in for a month to try one particular game or another for a few hours, the novelty of choice and value is commendable.
All-new PlayStation Plus: PS1, PS2 Classics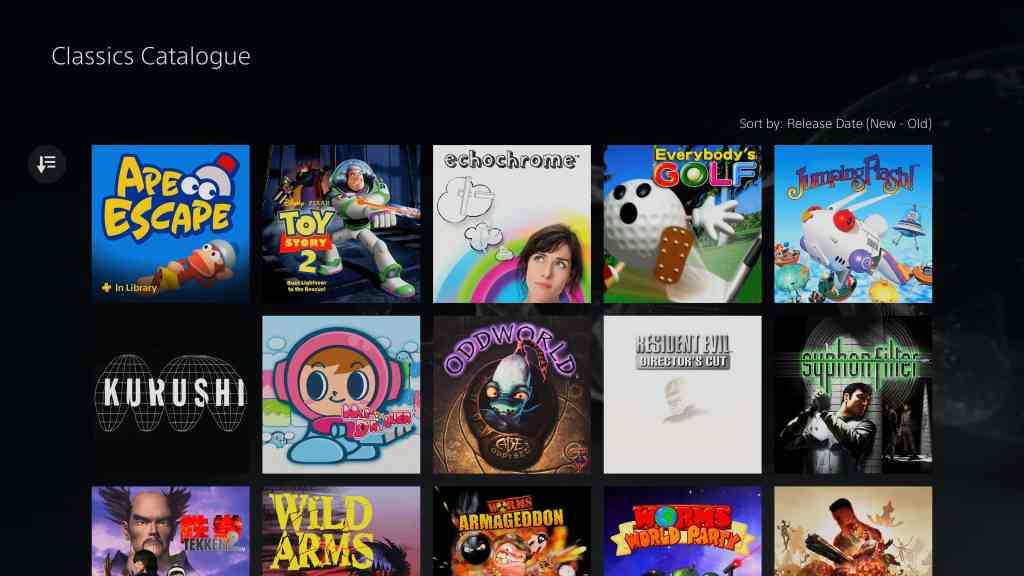 Unfortunately the PS1, PS2 and PSP Classics aren't nearly as appealing. Subscribers on the Deluxe tier ($21.95 per month) will gain access to a range of classic PlayStation games – but the choices here are extremely slim, and contain a number of games with quite a niche appeal.
Heavy hitters are largely absent, and while games like Ape Escape, Tekken 2, Resident Evil: Director's Cut, Oddworld: Abe's Oddysee, and Syphon Filter are beloved, they're not enough to bulk out the attraction of the Classics range. While the PlayStation Store has previously offered a hearty PS1 game lineup for those on the PS3, PSP and PS Vita to download barely any of these titles have made the cut for the launch of the new PS Plus.
Potentially, this is to do with partnerships and rights issues – but the absence of iconic PS1 titles like Spyro, Crash, and even the classic version of MediEvil is heavily felt.
Read: PlayStation Plus Deluxe Australia: All PS1, PS2, PS3, and PSP Games Available
Those in former PAL territories, such as Europe and Australia, also have to contend with the minor issue that many PS1 games available are presented in their inferior PAL format, which performs more slowly than their NTSC counterparts. While most players may not notice a difference, what is clear is that some games are smoother and easier to control than others. Ape Escape feels particularly choppy, while Tekken 2, which is presented in NTSC format, is much smoother.
Luckily, there is a plan for NTSC versions of games to be released for territories including Australia.
Minor features available via PlayStation Plus can aid your experience in playing Classics – and thankfully, they do provide some relief. Hitting the controller's Touch Pad while playing PS1 games will open up a special menu that contains a 'Rewind' feature to backtrack in gameplay, as well as various visual settings to make the experience a bit more comfortable. While playing in the original aspect ratio is recommended, the stretched widescreen model also looks good, and helps these classics shine.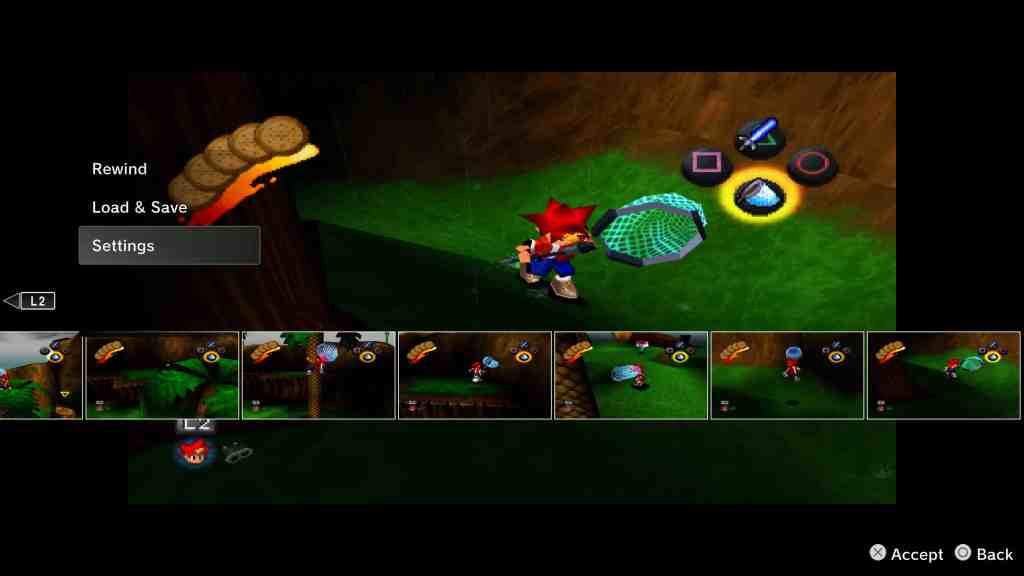 Beyond the PS1 Classics included – there's really not much to say about the other titles included. The PS2 lineup is even slimmer, with only a handful of nostalgic adventures available. While Jak & Daxter: The Precursor Legacy, Jak 2 and Jak 3 are great inclusions, there's not much beyond these.
In territories with the Deluxe tier, the PS3 is represented with remastered versions of a select few games that were subsequently released for the PS4 – titles like Bioshock and Batman: Arkham Asylum are among them.
The PSP is also so poorly represented, it's barely worth commenting on.
PlayStation history is filled with gems – but PlayStation Plus seems to forget this. As it stands, the Classics Catalog is fairly poor, with no real standouts in the lineup. While there's hope the future will bring more to the fore, those looking to subscribe to all-new PlayStation Plus for the classics will come away disappointed right now.
Is PlayStation Deluxe a worthwhile subscription?
The highest tier of PlayStation Plus offered in Australia is Deluxe. This is a replacement for Premium, a service offering cloud streaming capabilities in select countries around the world. Due to Australia's lack of PlayStation cloud server architecture, cloud streaming is not available – and as a result, we get a service that is cheaper, but also has fewer features.
While it does provide access to game trials and classic PS1, PS2 and PSP games, the reality is that the small library of classic games available doesn't quite make this tier all that appealing in its current form. The small amount of PS2 and PSP games available is barely notable, and the PS1 range doesn't fare much better.
While classics like Ape Escape and Tekken 2 are appreciated, the real 'smash hit' games like Spyro the Dragon and Crash Bandicoot aren't currently available in their original form – and may not be, given these two properties are about to be acquired by Microsoft. If there's a particular game subscribers are keen to play, a brief foray into Deluxe will certainly give a taste of nostalgia, but there's not enough content currently available via a Deluxe subscription for it to be worth the extra upgrade cost.
PlayStation Plus Extra allows subscribers to access the meat of the service – the PS4 and PS5 games library – and this is the real hook of the upgraded subscription service. While nostalgia is fun, it needs to be backed up by substance – and there's still a long way for the Classics Catalog to go in that regard.
All-new PlayStation Plus: Final Verdict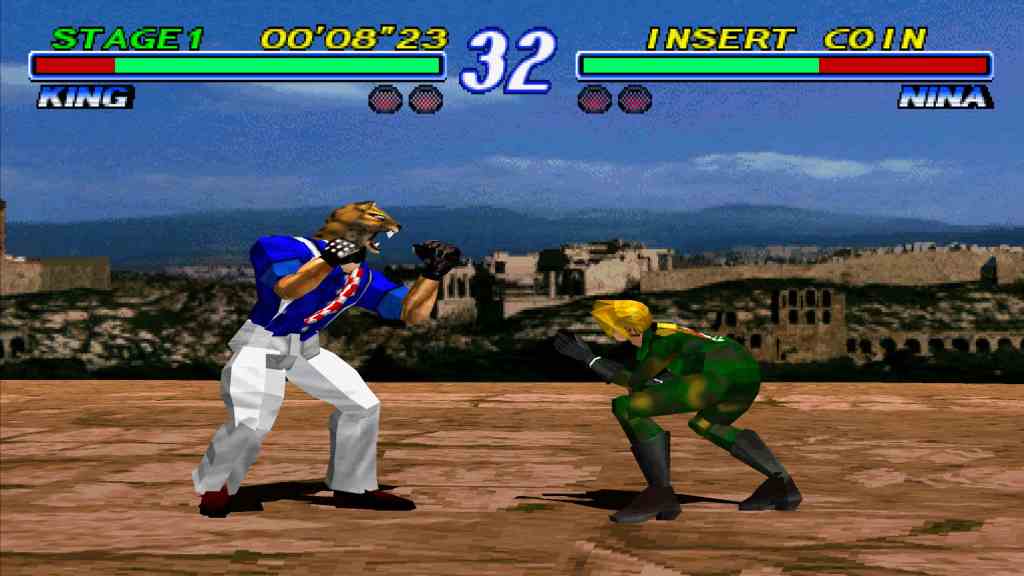 As it stands, all-new PlayStation Plus is an excellent subscription service – one that will likely change the face of playing games on PlayStation forever. Its meaty library of Extra games features some real heavy-hitters, and there's certainly potential for it to grow and change in future.
That said, in its current state, there's still more work to be done. PlayStation history remains wildly underserved on the platform, with the handful of classic games available not doing justice to the iconic PS1, PS2 and PSP eras. It's likely this will improve over time, but the offering is currently insubstantial, rendering the Deluxe tier largely unsatisfying in regions without cloud streaming.
But despite these quirks, this is a solid start to the fresh subscription service – one that serves modern PlayStation owners well. The range of downloadable games on offer is great, and reasonable price tiers means gaming in the PlayStation ecosystem is now more accessible than ever, particularly for those who are only starting to discover video games.
All-new PlayStation Plus is now available worldwide. If you'd like to learn more about the service, read our article on everything you should know about the all-new PlayStation Plus.