Gotham City is in shambles, at the mercy of a new vigilante known only as Anarky. Their reign of terror has shocked the city, and caused chaos in the streets. The animals of Gotham Zoo have been unleashed. The inmates of Arkham Asylum are rioting. It's your job, in The Arkham Asylum Files: Panic in Gotham City, to restore order – using the particular skillset of one Harleen Quinzel, and a range of Augmented Reality (AR) tools to solve a smorgasbord of advancing mysteries.
As a hybrid AR-board game box, this adventure is an eye-catching and innovative slice of media. It's not quite right to describe it only as a board game, because with its AR app integration and fully-voiced cutscenes, it also seamlessly crosses a ridge into video game storytelling. Plucking features from both worlds, it's an incredibly well-designed game, and one that remains surprising with several twists.
The Arkham Asylum Files plays out over seven chapters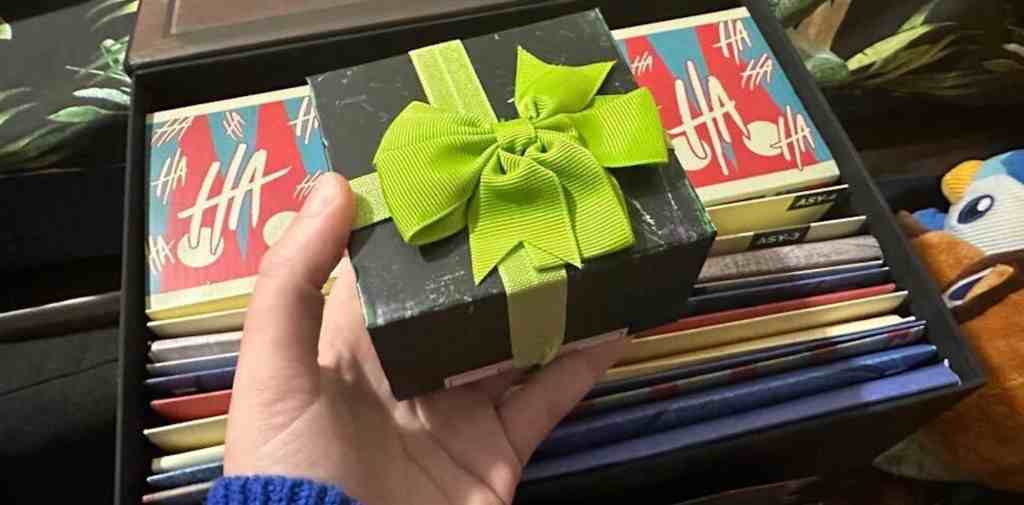 The action of The Arkham Asylum Files plays out over seven story chapters, each introduced by Quinzel or The Joker in flashy animated and live-action sequences. You don't need any prior knowledge of Batman or DC Comics to enjoy this story – only a willingness to put your mental muscles to the test over a 6-7 hour period (while repeatable, the game has a fairly standard, short runtime).
Following a brief introduction, the Infinite Rabbit Holes app – which guides all the action – will prompt you to open one of the game's mystery envelopes, which each contain various items and challenges. The first – a small box with a green ribbon – sets the tone for the game's original adventure, and hides a mystery surprise I won't spoil here.
Read: The best story-based adventure board games
From there, you'll build out a physical Gotham City map, complete with cardboard towers, upon which AR vision overlays a dynamic world. Helicopters fly over your city, transposed onto your real-world location, and a number of challenges will pop up, requiring investigation of both physical and digital objects.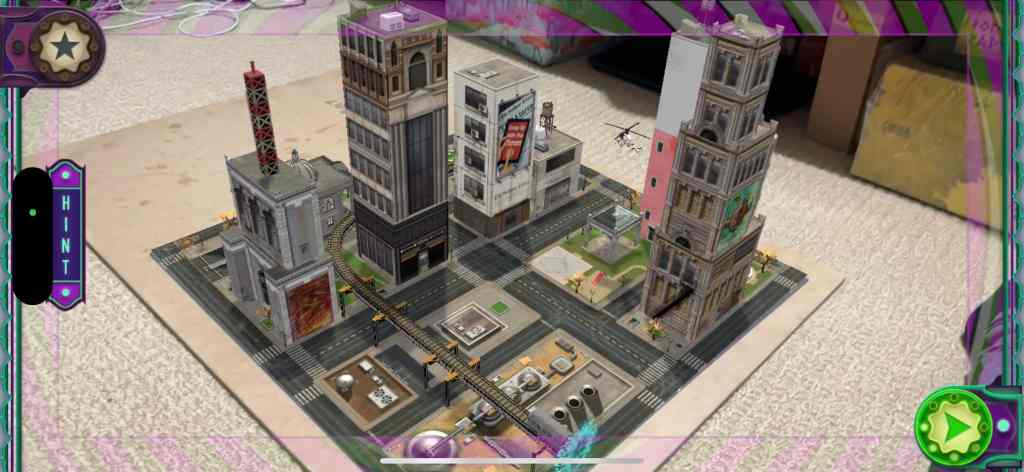 The digital layering really makes the board game pop, and imbues The Arkham Asylum Files with an engaging setting and gameplay loop. You want to see how Gotham evolves, and the desire to see how the game's winding story ends pushes you onward through a variety of challenges – some riddles, some code-cracking, and other complex tasks.
Components are easy to set up, and the app provides simple and understandable instructions as you work through its story, solving each dilemma as it crops up. A handy and judgement-free skip button also means you'll never be truly stumped. Regardless of being able to finish each puzzle, you'll eventually work your way to the concluding stanzas of this tale.
Puzzle variety is key
The puzzles in The Arkham Asylum Files shine at every turn, thanks to a welcome balance of difficulty, and the sheer variety of head-scratchers. In its opening stanzas, the game is packed with fun riddles, solved with clues provided by various physical items – a newspaper, a photograph, and various personal paraphernalia. These items are transformed in AR, with new clues discoverable by experimenting with game components.
As you dive further into the game's mystery and meet Anarky for the first time, you'll encounter jigsaw puzzles, digital 'light switch' challenges, clever wordplay games, and a number of code-cracking puzzles that make you feel like a genius on completion. Each is 'confirmed' by the game's app, which uses AR functionality to check answers, and ensure everything is in the right place.
The system feels very snappy and responsive, and performed smoothly in my time with the game.
That said, there are a handful of puzzles in the endgame I wound up skipping, as their complexity was extremely overwhelming as a solo player. (You can of course play the game with more players, if you wish.) In one particular puzzle, a bomb needed to be diffused on a certain timer – but the puzzle relied on a fairly thick 'bomb manual' to decipher the solution.
Read: The best puzzle board games to play solo or with friends
With the clock ticking down and panic setting in, I hit the skip button and moved on. This was the only instance I refused responsibility and hit the big red button – but the game didn't seem to mind. Skips are simply done, and the story advances regardless. I suspect a secondary player would have helped in this challenge, but it was the only puzzle I felt I needed more guidance with. For the most part, The Arkham Asylum Files feels like the perfect solo adventure.
The rest of its challenges played out in more reasonable fashion, with plenty of time to puzzle through clues, and work out hidden codes to advance.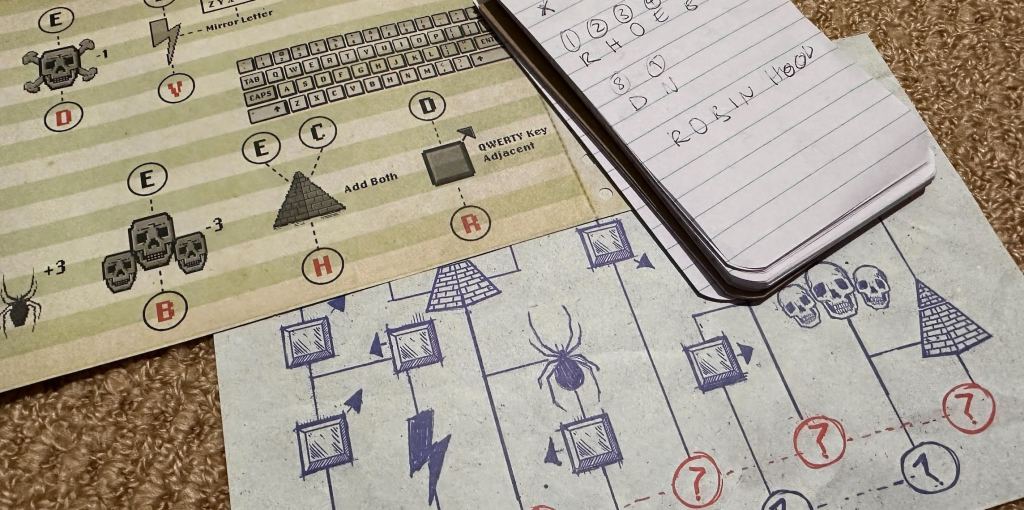 A winding road
The game's puzzles, which are frequently sharp and clever in their design, are the flagship attraction for The Arkham Asylum Files. Their intricacy, and the interactions between physical and digital components, is very well done.
On a story level, the game doesn't achieve quite the same accolades. Throughout The Arkham Asylum Files, you're following the journey of Harleen Quinzel as she regains status as a practicing psychologist at Arkham Asylum, and uses her expertise in the villain world to hunt down Anarky.
It's an exciting premise, and delivered well in the app's impressively-acted cutscenes. But so much of the action is bogged down by a devotion to puzzling – which does occasionally feel arbitrary, with such high narrative stakes.
In the game's opening act, you're tasked with rounding up the stray animals let loose from the Gotham Zoo. This requires you to click on various points of the map, using clues and guesswork to figure out where each animal resides.
While novel, it reduces the pacing of the story significantly. In fact, story often feels secondary to these puzzles and the game's augmented reality features. You get an exciting inkling of Anarky's next move and then, the pace slows down phenomenally as you examine a statue for minuscule clues, and work out the answer to a secret prompted by the app.
It means the narrative, while intriguing in concept, feels somewhat disjointed by the game's many excellent puzzles.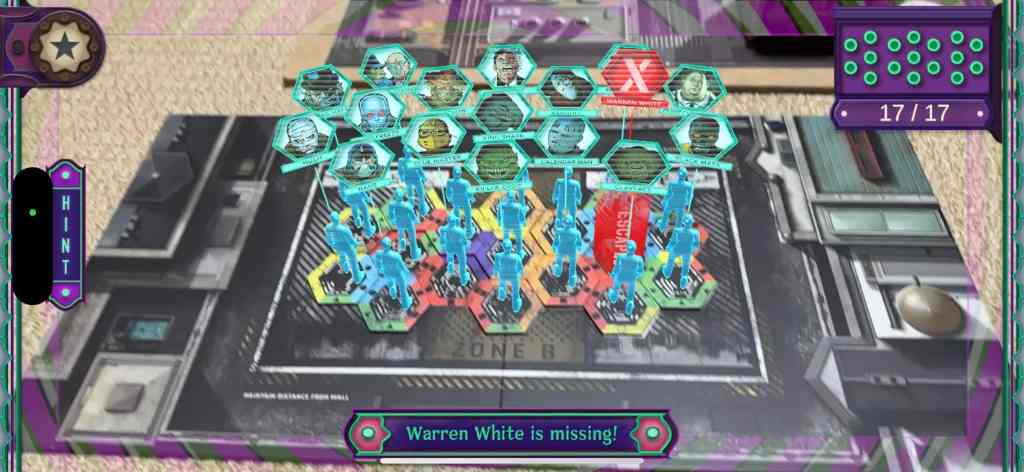 This issue is eased in the final chapters of the game, where narrative flow is achieved with timed challenges pertinent and relevant to an explosive conclusion – but the game does take some time before getting there. In the meantime, the story trundles through early dry patches.
Gotham ever after
It should also be noted that you can only really play the game once – and at a retail cost of AU $224, that makes it an expensive prospect.
With the game's story hooked on its puzzles, rather than the narrative itself, the novelty of playing the game is in discovering new clues, building out your version of Gotham City, and seeing the action in augmented reality. Once you've played through each of the game's seven chapters, that's it. The next time you play, you'll have all the answers you need – and the fun of progressing is lost.
For those who only play through board games once, this will be less of a concern – but it is worth mentioning that the ride only lasts so long. Savour it as you play, and you're in for a wildly memorable and extremely cool board game experience.
The moment the box closes, you'll leave this imaginative version of Gotham behind. At the very least, you'll always remember the magic it briefly conjures.
Four Stars: ★★★★
The Arkham Asylum Files: Panic in Gotham City
Publisher: Infinite Rabbit Holes
Release Date: 2023
A copy of The Arkham Asylum Files: Panic in Gotham City was provided and played for the purposes of this review.
The Arkham Asylum Files: Panic in Gotham City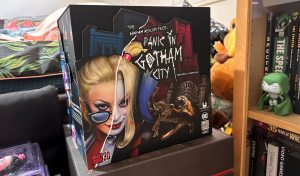 The Arkham Asylum Files is a clever narrative board game with impactful AR integration.
Product Brand: Infinite Rabbit Holes