WWE 2K22 is a game changer for the long-running franchise. But it's not this entry's shiny graphics or upgraded face models that make all the difference – it's something far simpler. For the first time in a long time, the WWE 2K series finally has a much-needed opening tutorial.
WWE 2K20 and its prior entries came with a lot of baggage. They assumed players were already well-versed in how to play the WWE 2K series, and never gave new players an opportunity to really learn the ropes outside of some pointed tips during gameplay.
This is something I pointed out at the time of WWE 2K20's launch – that the franchise suffered greatly because it refused to introduce new players to the action.
It wasn't just WWE 2K20 that had this issue – I tried WWE 2K15, WWE 2K18 and WWE 2K19, and could never figure out exactly how to make a counter, or what exactly the point of the game was. With no tutorial, the action remained extremely muddy for years.
WWE 2K22 acts as a reset point in that regard.
It doesn't assume players have prior knowledge, and teaches at a slower, more measured pace.
Does WWE 2K22 have a tutorial?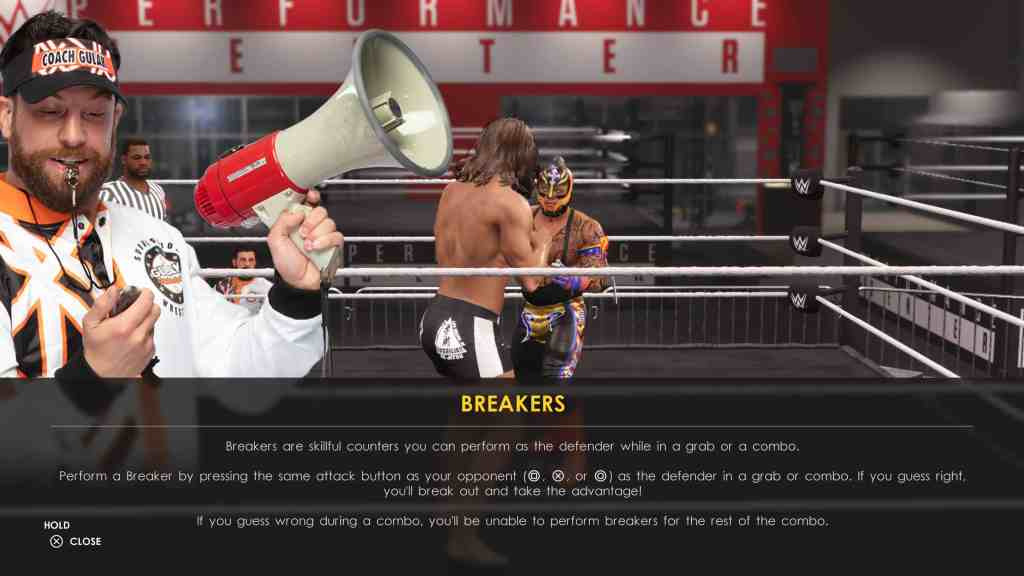 When you launch WWE 2K22, the game asks you whether or not you want to participate in a fully-fledged tutorial. Select yes, and you'll be thrown into a match between grappler Riddle and the high-flying Rey Mysterio.
Step-by-step, WWE 2K22 will guide you through exactly what you need to do to perform each move, including special breaker attacks, finishers, grapples, light attacks, and rope-based moves. It doesn't explain the intricacies of match scoring or how to perform each character's unique attacks, but the basics are laid out in a way that's easy to understand.
It's the smallest change in WWE 2K22, but it's also the most impactful.
After several years of trying to really 'crack' the franchise, I finally feel like I understand how the game works. After several years, I've finally won a match, and understood exactly how it happened.
WWE 2K22 streamlines the franchise's controls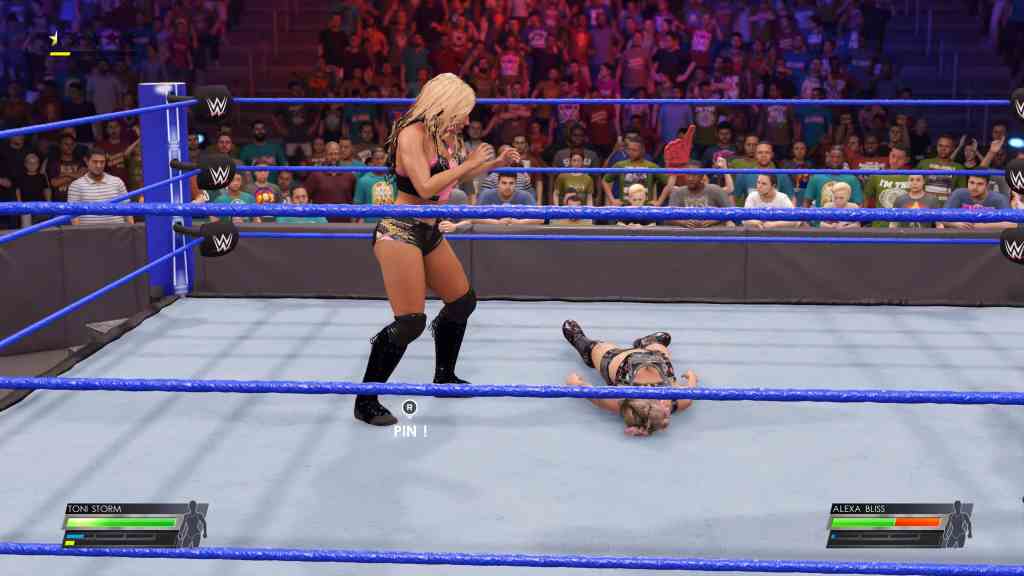 For every player who's ever struggled with the franchise's previous control system: this is the game you've been begging for. With slower paced and tweaked controls that feel far less punishing than before, WWE 2K22 is the perfect entry point for beginners.
In addition to the tutorial, there's a bunch of move-based changes here that make the entire experience feel more satisfying. Timers for counter moves are more forgiving, so you can generally deflect more attacks. The action is smoother and easier to follow. Characters actually run where they're supposed to, and getting in and out of the ring is very smooth compared to past entries.
Even kick-outs feel more more satisfying, with a new button-mashing system that relies more on your real life stamina than the luck of hitting the buttons at the right time.
The new controls make every match feel higher-staked, and much fairer than in previous entries. Even when I lost, I knew it was down to my own abilities, rather than any fault of sloppy controls. Everything here is tight.
Hard-hitting moves feel meaty, and quality changes make every match feel fast and evenly-paced. Whether you're in a Royal Rumble, a Mixed Match Challenge, or just facing off in one-on-one competition, every match is now a grand affair.
While there are some minor quirks to overcome – select character models, like Toni Storm, look nothing like their real-life counterparts – WWE 2K22 is still a very polished game, and one that makes meaningful changes that directly address the ongoing concerns of franchise fans.
With a fresh tutorial and a revived move set, there's plenty of reasons for new players to check out this iteration of the franchise, even if they've never played a WWE 2K game before.
An early access code for WWE 2K22 was provided for the purposes of this article. Stay tuned for a full review as we spend more time with the game.