Arkane Studios' Redfall is set to burst onto the video game scene shortly – and as it enters the hallowed halls of vampire video game history, it's time to celebrate every bloody stake and bite that's come before. From tales of vampire transformation, to heavy-hitting tales of survival, the genre is packed with flashy, gruesome, and irreverent hits.
There's plenty of compelling vampire video games out there, ranging from classics like Vampire: The Masquerade – Bloodlines to modern hits like Vampyr, and beyond. If you're looking for a taste of blood ahead of Redfall, look no further than these brilliant vampire video games.
Read: Redfall preview – All blood suckers go to hell
Our Choice Picks
---
Infamous: Festival of Blood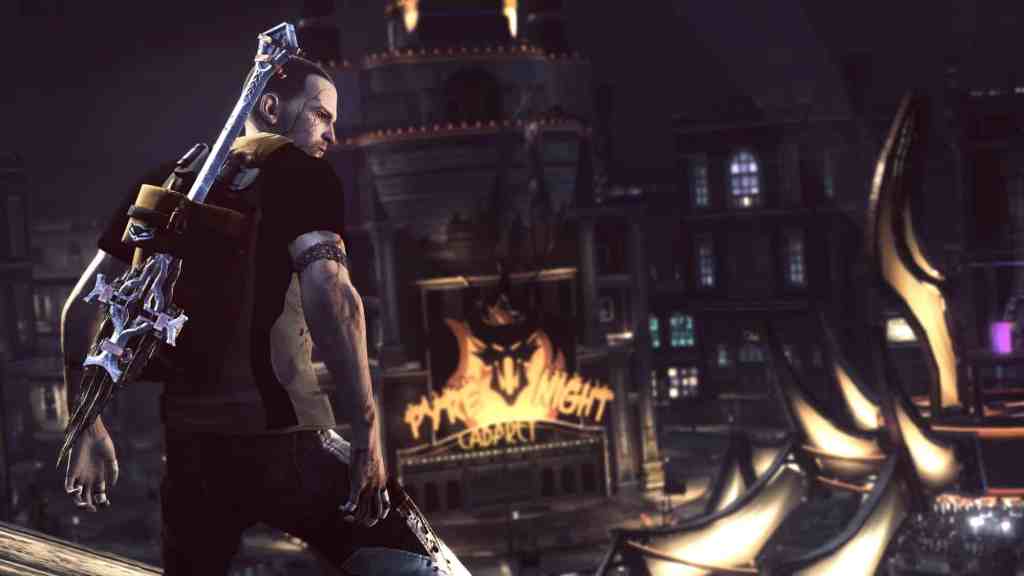 Infamous: Festival of Blood is technically a DLC chapter for Infamous 2 – but with its high-speed, hard-hitting vampire action, it certainly deserves recognition for being one of the best vampire video game adventures. In this meta-story, Infamous protagonist Cole McGrath gets bitten by a vampire and is temporary turned into a blood-sucking creature of the night. His lightning blast abilities evolve to become more bloody and vampire-like, and he must set off on a quest to destroy the evil vampire population living in New Marais, and find a cure.
Read: PlayStation officially relaunches PlayStation Plus and Now
Combining Infamous 2's excellent traversal system with a classic vampire horror tale was a stroke of genius – and Festival of Blood shines with every gloomy alley, and every bloody bite. The only real shame here is that the DLC may be difficult to obtain, with Infamous 2 only being available on the PlayStation 3, and Festival of Blood requiring a download from the PlayStation 3 store, which was almost shuttered in 2021. If you can grab this chapter, get it now – it really is a gem.
---
Vampyr
In the harrowing tale of Vampyr, a doctor who has promised to look after the sick in a time of plague is accidentally infected with vampire blood, and must learn to harness new abilities while refraining from harming others. This isn't easy however, as most of the game's enemies are extremely high-powered, and if you want to overcome them, you'll need to indulge your urges.
The double caveat is that every time you kill a citizen of London to grow stronger, a part of your domain 'dies' and succumbs to the vampire plague. Kill too many people in your quest for strength, and you'll become an outcast living in a dying town. Vampyr thrives on the strength of its world and character building, and the genuinely impactful choices players must face as they harness Reid's new abilities.
---
Castlevania: Symphony of the Night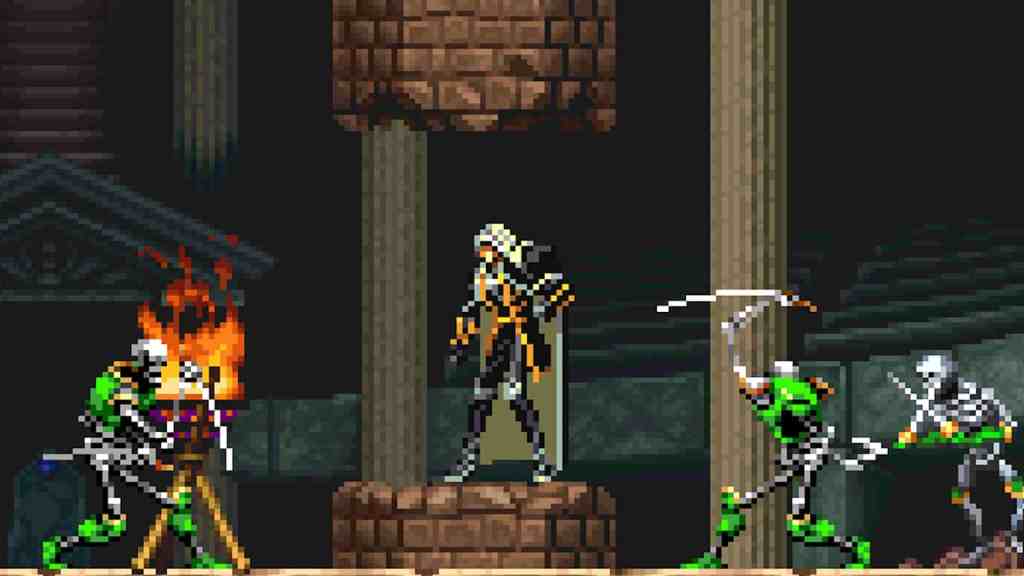 As a PlayStation One Classic, Castlevania: Symphony of the Night is the oldest games on this list – but it has earned its enduring success. Here, you play as Alucard, the son of Count Dracula himself, as he explores his father's castle and attempts to raze it to the ground. Along the way, he meets a corrupted Richter Belmont (of the famous vampire-hunting clan) and attempts to prevent the resurrection of Dracula.
The epic tale is all told in pixelated glory, and while the game looks fairly dated now, it hasn't lost any of its charm. It remains one of the benchmarks for 'Metroidvania'-style adventure games – and we wouldn't have games like Hollow Knight or Ori and the Blind Forest without it.
Alucard is a great protagonist, and the story is filled with gothic twists – as well as enough angst to sink a battleship. While plenty of the classic Castlevania games could rank on this list, Symphony of the Night gets a special mention for actually featuring a vampire protagonist (a dhampir, if you want to get technical). Alucard makes for a great leading man, and his adventure is certainly worth playing on modern consoles today.
---
Darkwatch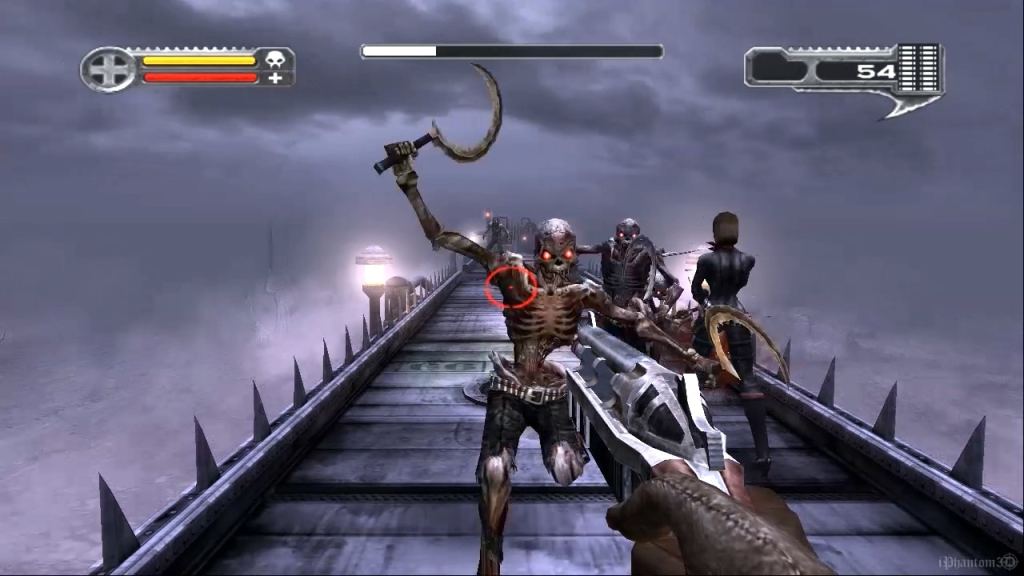 Darkwatch might be the most underrated vampire video game on this list – and one of the most underrated titles of the mid-2000s. In this steampunk-style horror adventure, you play as the excellently-named Jericho Cross, an outlaw who's been forcibly turned into a vampire and recruited into a monster-hunting organisation. As with a few other games on this list, its graphics are fairly dated – its representation of women is also poor – but that doesn't take away from the game's sleek gunplay, excellent narrative, and unique worldbuilding.
Cross is a gnarly, cool protagonist with a number of bloody vampire abilities – and players will need to perfect all of them to survive as he hunts down hordes of zombies and other undead beasts. There are major battles in churchyards, barracks, and other mysterious locales, as Cross attempts to track down a vampire lord named Lazarus, and save the land from the evil spreading across the world. This game was initially designed to kickstart an entire Darkwatch franchise, but plans for sequels were unfortunately cancelled before this could happen. Still, Darkwatch remains brimming with potential.
---
Skyrim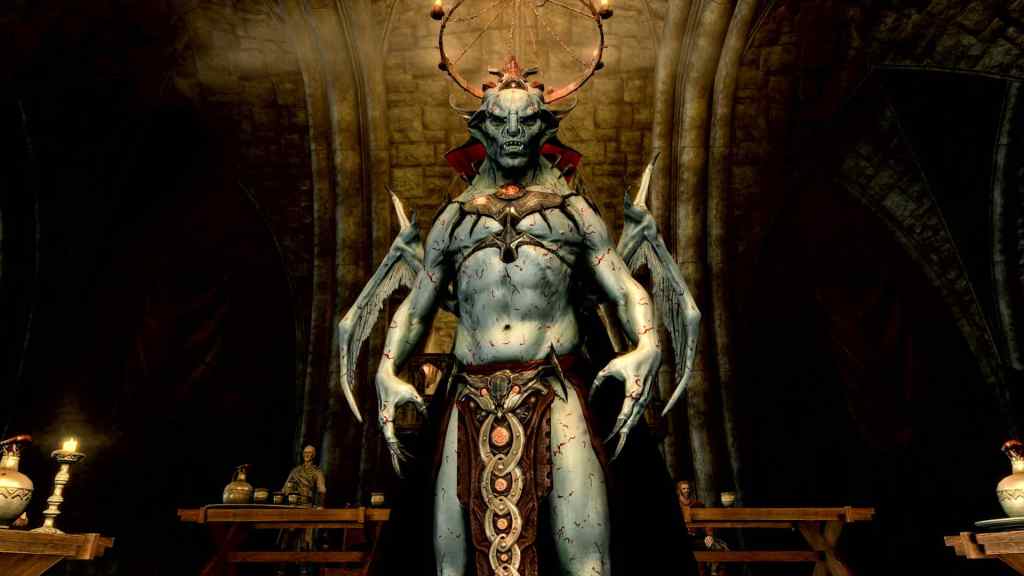 Skyrim doesn't focus solely on vampires, but if you get bitten by one during in-game combat, you can actually play the entire adventure as a fully-fledged creature of the night. It'll mean needing to avoid the sun and keeping your stats up on a constant basis, but it's a perfectly viable way to play the game. When you unlock the extra vampire-themed content in the game's Dawnguard DLC, you'll also gain the ability to become a Vampire Lord – a new type of anti-hero with a terrifying second form.
If you're not in the mood to avoid the sun, there's still plenty of vampire goodness in Skyrim, including an entire story devoted to a noble vampire clan. During these quests, you'll be forced to make a game-changing choice: to join the anti-vampire Dawnguard and prevent the world from being plunged into darkness, or help the vampire coven to destroy the world. It's certainly a conundrum, but if you side with the vampires, you'll be able to grow your powers exponentially and wreak havoc on the entirety of Skyrim.
---
Castlevania: Lords of Shadow 2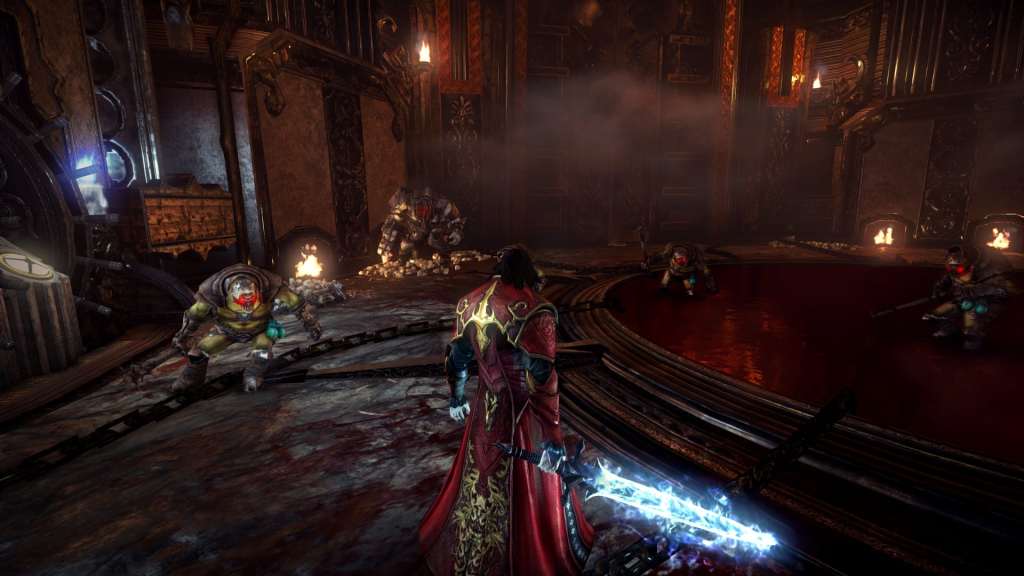 The Castlevania: Lords of Shadow series was a franchise reboot that came with a unique twist. While the first game followed knight Gabriel Belmont on a quest to defeat mysterious creatures, the game's final DLC revealed something strange: that in the process of defeating evil, Belmont was ultimately corrupted by vampire blood. A post-credits scene reveals this blood has transformed him into Count Dracula – which is where the action of Lords of Shadow 2 kicks off.
Having a Belmont become Dracula was a twist that many Castlevania fans didn't see coming – and while it's certainly surprising, the change makes the original game's sequel a bloody blast. Rather than the standard whip-and-chain weapons, Belmont/Dracula wields a 'Shadow Whip' and a deadly 'Void Sword' that emit powerful, explosion-heavy attacks. He can also transform into mist or fly up to discover new pathways, adding a new layer to this Castlevania's traversal.
On top of all that goodness, Belmont/Dracula is voiced by Robert Carlyle in this iteration, and his grisly Scottish chops make the game even moodier and grimmer than its premise. With family drama aplenty, and some very neat platforming, this is one vampire video game that really is worth resurrecting.
---
The Sims 4: Vampires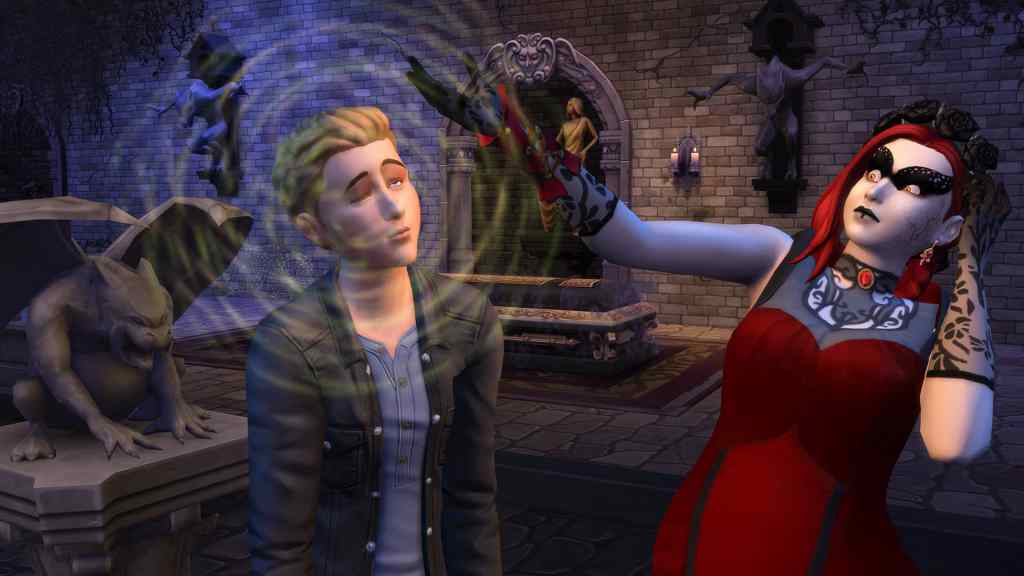 The Sims franchise first introduced vampires in The Sims 2: Nightlife, but it wasn't until The Sims 4: Vampires that these special Sims were really treated with respect. This game pack introduces a number of features to The Sims 4, like new gothic furniture, clothes and accessories – but it also adds in a fully-designed life state that can transform how you play the game. When your Sim becomes a vampire, they get a whole new set of needs – with hunger being replaced by the need to drink 'plasma'. This can be bought from stores, or taken (willingly or unwillingly) from Sims.
While your Vampire Sim will be powerful, if they're left in the sun for too long, or if they avoid plasma entirely, they'll die. It means you'll need to look after them well, keep them fed, and make sure you're not leaving them outside for too long. Keep them alive long enough, and they'll learn to master vampirism, gaining new abilities like hypnotism and quashing their roaring hunger. As far as vampire sims go, The Sims 4: Vampires is surprisingly detailed, and a whole bunch of fun.
---
Vampire: The Masquerade – Bloodlines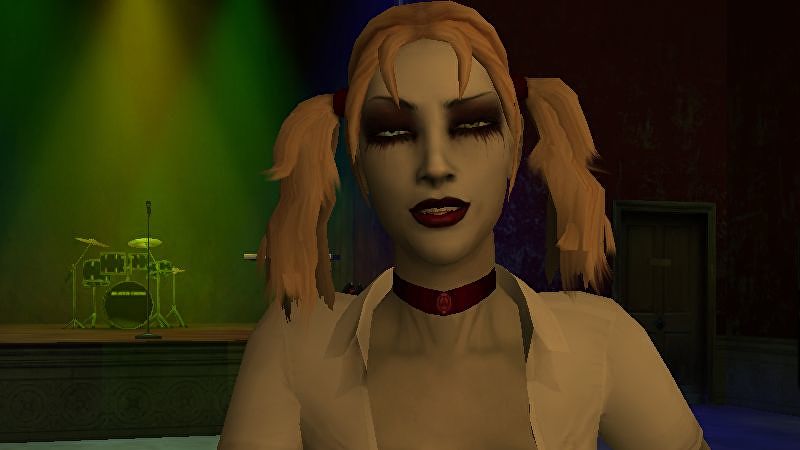 No list of the best vampire video games of all time is complete without the phenomenal Vampire: The Masquerade – Bloodlines, a dense vampire-themed RPG that has yet to be beaten by any modern vampire game. It's hard to explain what makes this game so compelling, but its endless replayability, grimy early-2000s goth characters, frequently terrifying missions, and solid premise remain extremely charming. There are so many ways to play Bloodlines, too – you can embody the glamorous Ventrue or Tremere clans and blend in well with the human world, or go for a harder route with the Nosferatu clan, which is forced to travel by sewer.
No matter what you choose, Vampire: The Masquerade – Bloodlines will present you with a sweeping tale of vampire politics and corruption as you, a fledgling vampire, attempt to balance an otherworldly power struggle and control new abilities. Along the way, you'll need to keep the peace, maintain neutrality, and make your way through a world that hates you. Even today, it's a fantastic role-playing game – and while it is frequently blocky, buggy and broken (modern releases come with an Unofficial Patch created by loving fans), it remains a masterclass of vampire video game storytelling.