In a surprise move, Twitch has finally launched an app for the Nintendo Switch that will allow people to watch game streams on the go. While the company had already launched similar apps for the PlayStation 4 and 5, Xbox Series X/S and Xbox One, the Nintendo Switch spent four years without an equivalent.
With the launch of the Twitch app on the Nintendo eShop, the console has finally caught up — although fans will be quick to point out that the Switch still lacks many of the video streaming apps available on other consoles.
This version of Twitch is also watch-only, meaning users won't be able to stream directly to Twitch using the app, unlike on other consoles. While users will be able to settle in for sports, esports, game streaming and 'IRL broadcasts', they'll still need to hop onto a PC and grab a capture device to actually stream Switch games.
Read: Why Australia doesn't get Nintendo Switch cloud games
According to a report from NME, the app is also quite basic and won't let users comment on or view a streamer's chat as they play. Instead, they'll need to switch between the two features, with no option to see both the stream and chat available at the same time.
You can link your mobile phone to the app so you can participate more easily in chat, which seems a little unwieldy.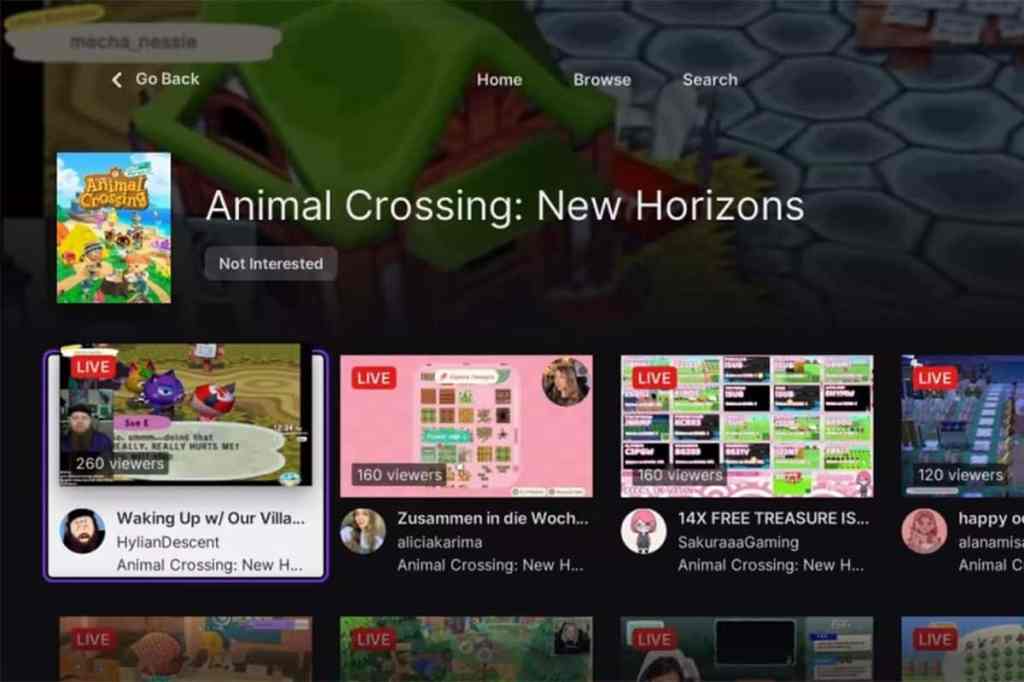 Still, being able to watch Twitch directly from the console is a great new feature. Fans have called for the Switch to incorporate streaming apps like Twitch and Netflix for years, and this is a solid first step.
Why it took Twitch four years to come to the Switch is unknown, but there's hope other streaming services could join it. While silence on the Netflix front is strange — previous Nintendo consoles incorporated the app early on — this could be the encouraging sign needed for streaming services to finally launch on the Switch.
The Twitch app for Nintendo Switch is now rolling out for users globally.